News and Current Events
Crooks and Liars
Firedoglake
Home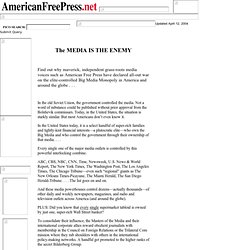 About_us
The MEDIA IS THE ENEMY Find out why maverick, independent grass-roots media voices such as American Free Press have declared all-out war on the elite-controlled Big Media Monopoly in America and around the globe . . .
The Nation | Unconventional Wisdom Since 1865
The Progressive | Peace and social justice since 1909
The Daily Beast
Uppity Wisconsin | Making Wisconsin Progressive Again
Slate Magazine
Sunday, 16 May 2010 11:39
Noam Chomsky denied entry into Israel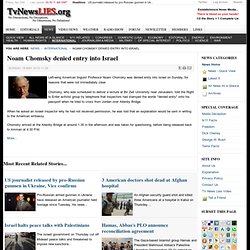 Firedoglake
Truthdig: Drilling Beneath the Headlines
Glenn Greenwald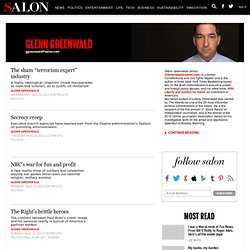 Last day at Salon Glenn Greenwald Wednesday, Aug 15, 2012 9:30 PM UTC Politics The sham "terrorism expert" industry A highly ideological, jingoistic clique masquerades as objective scholars, all to justify US militarism
Salon.com
Crooks and Liars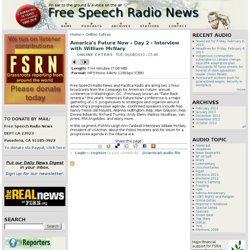 America's Future Now - Day 2 - Interview with William McNary | F
Length: 7:44 minutes (7.08 MB)Format: MP3 Mono 44kHz 128Kbps (CBR) Free Speech Radio News and Pacifica Radio are airing two 1-hour broadcasts from the Campaign for America's Future annual conference in Washington, DC. Previously known as "Take Back America," this year's "America's Future Now" conference is a major gathering of U.S. progressives to strategize and organize around advancing a progressive agenda. Confirmed speakers include Rep. Nancy Pelosi, Bill Moyers, Arianna Huffington, Rep. Alan Grayson, Rep.