News and Current Events
Crooks and Liars
Firedoglake
No one seems to have an explanation for why a plane belonging to the Bank of Utah has been spotted in the Mehrabad Airport in Tehran, Iran. The US has strict sanctions on Iran which includes prohibitions on most American aircraft entering the country – though both the Treasury Department and FAA are not commenting one way or the other on the plane. Nor is the government of Iran.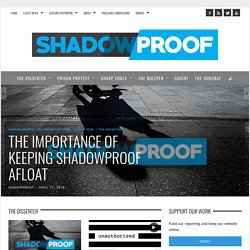 Home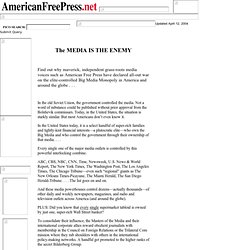 About_us
The MEDIA IS THE ENEMY Find out why maverick, independent grass-roots media voices such as American Free Press have declared all-out war on the elite-controlled Big Media Monopoly in America and around the globe . . . In the old Soviet Union, the government controlled the media. Not a word of substance could be published without prior approval from the Bolshevik commissars. Today, in the United States, the situation is starkly similar. But most Americans don't even know it.
The bill now being pushed by the neocons and AIPAC could destroy the most promising developments in a decade. He's not the only Republican governor who has abused his office to destroy political enemies. Oh, how we love those Republican "straight-shooters."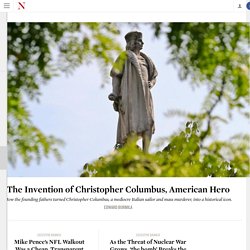 The Nation | Unconventional Wisdom Since 1865
The Progressive | Peace and social justice since 1909
The Daily Beast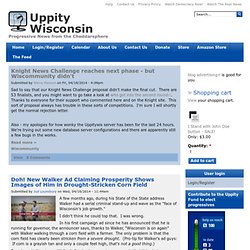 Uppity Wisconsin | Making Wisconsin Progressive Again
Gigantic factory farms, ultrahuge mines and industrial complexes now impinge ever closer upon the citizens of this state and country. As an increasing number of spills and polluting discharges strongly suggest, we had better as a nation start thinking twice about the mess we're allowing big business to make right in our own backyards. The state Department of Natural Resources scientists and engineers produced an internal report, leaked this week, saying iron mining in northern Wisconsin presents numerous potential threats to human health, the environment and waters embracing numerous human communities, wildlife, northland forests, critical wetland bogs and hitherto pristine Lake Superior
Slate Magazine
Sunday, 16 May 2010 11:39 Left-wing American linguist Professor Noam Chomsky was denied entry into Israel on Sunday, for reasons that were not immediately clear. Chomsky, who was scheduled to deliver a lecture at Bir Zeit University near Jerusalem, told the Right to Enter activist group by telephone that inspectors had stamped the words "denied entry" onto his passport when he tried to cross from Jordan over Allenby Bridge. When he asked an Israeli inspector why he had not received permission, he was told that an explanation would be sent in writing to the American embassy.
Noam Chomsky denied entry into Israel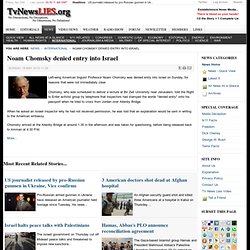 Firedoglake
Please Support Truthdig In a media landscape littered with sellouts, we proudly remain one of the few truly independent news sites featuring strong, uncompromising voices. But we need your help to continue our mission of finding and publishing a range of insightful opinion and analysis from a progressive point of view. Your gift to Truthdig goes directly back into the website. It helps pay our writers. It keeps our servers running and helps us make upgrades to the site and mobile experience.
Truthdig: Drilling Beneath the Headlines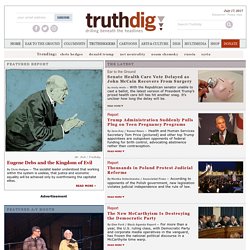 Glenn Greenwald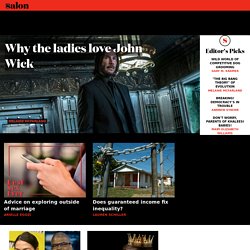 Up close at the Egyptian revolution Jehane Noujaim's thrilling Oscar nominee "The Square" stays on the Cairo streets through two revolutions Andrew O'Hehir Friday, Jan 17, 2014 12:00 AM UTC Entertainment Movies, Documentaries, Our Picks "SNL" finalist on audition: "It was such a historic moment"
Salon.com
Crooks and Liars