Afghanistan
US helicopter shot down in Afghanistan was on rescue mission | World news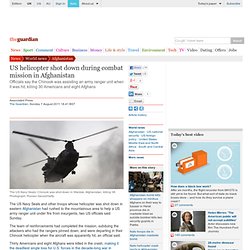 The US Navy Seals' Chinook was shot down in Wardak, Afghanistan, killing 38. Photograph: Romeo Gacad/Getty The US Navy Seals and other troops whose helicopter was shot down in eastern Afghanistan had rushed to the mountainous area to help a US army ranger unit under fire from insurgents, two US officials said Sunday.
60 Minutes Overtime, 07.31.11 - 60 Minutes
Afghans Who Risked Lives for U.S. Are Left in Dark on Visas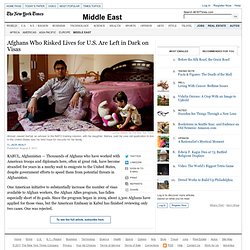 Lynsey Addario for The New York Times Ahmad Jawaid Sarhal, an adviser to the NATO training mission, with his daughter, Mahsa, said his year-old application to live in the United States was his best hope for security for his family. One American initiative to substantially increase the number of visas available to Afghan workers, the Afghan Allies program, has fallen especially short of its goals.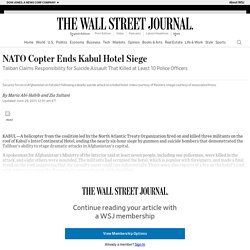 NATO Helicopter Ends Siege in Kabul Hotel
By MARIA ABI-HABIB and ZIA SULTANI
The Long Road
Streets Of Afghanistan Streets of Afaghanistan 2
"It's free here," said the woman, Zarmina Nazaria, a 26-year-old nurse.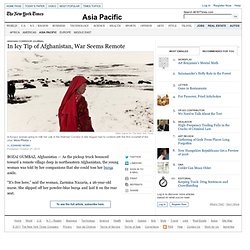 In Icy Tip of Afghanistan, War Seems Remote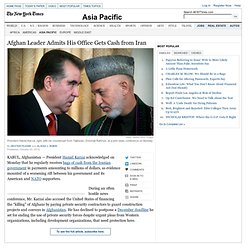 Majid Saeedi/Getty Images
Karzai, in News Conference, Confirms Receipt of Iran Cash
The Afghanistan War Logs Released by Wikileaks, the World's First Stateless News Organization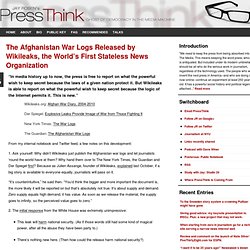 Jul. 26
WikiLeaks on Afghanistan is dated info. but still educational. by tatn Oct 23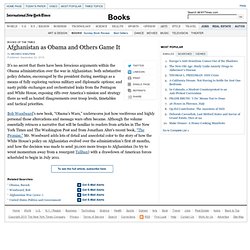 Doug Mills/The New York Times
Books of The Times - Afghanistan as Obama and Others Game It
Medal of Honor to Green Beret killed in Afghan war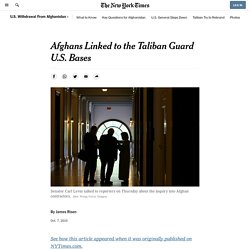 The Pentagon's oversight of the Afghan guards is virtually nonexistent, allowing local security deals among American military commanders, Western contracting companies and Afghan warlords who are closely connected to the violent insurgency, according to the report by investigators on the staff of the Senate Armed Services Committee. The United States military has almost no independent information on the Afghans guarding the bases, who are employees of Afghan groups hired as subcontractors by Western firms awarded security contracts by the Pentagon.
Inquiry Finds Guards at U.S. Bases Are Tied to Taliban
Bibi Aisha, with her temporary prosthetic nose, at the Grossman Burn Foundation gala. Alan Goldstein / The Grossman Burn Foundation She was so beautiful that the first time I saw Bibi Aisha on the cover of Time magazine , it took me a moment to realize she didn't have a nose.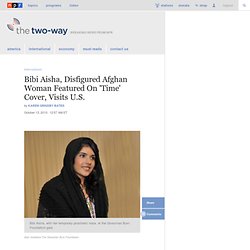 Bibi Aisha, Disfigured Afghan Woman Featured On 'Time' Cover, Visits U.S. : The Two-Way