Some Good Ideas
Wine Bottle Design | Recycled Wine Bottle Torch | Package Design Firm | Sustainable Packaging. 08.09.09 | by Erik Anderson Whether it's product branding, package design or projects for ourselves, we're pleased when we find a solution that's very effective and creative, while keeping resources to a minimum.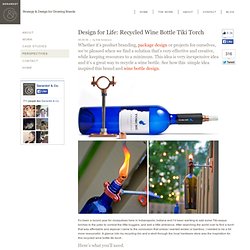 This idea is very inexpensive idea and it's a great way to recycle a wine bottle. See how this simple idea inspired this brand and wine bottle design. Craft Ideas. I like all of these creative stuff. - Sico8. Geek Living Daily 120502 | Geeky Design | Geeky Gift Ideas. This post is part of our daily blog that shows our collection of geeky home living products or designs.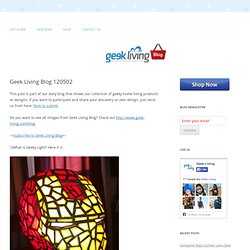 If you want to participate and share your discovery or own design, just send us from here: form to submit Do you want to see all images from Geek Living Blog? Check out –>Subscribe to Geek Living Blog<– 1)What is Geeky Light? Manga farming. How To Mix Chalkboard Paint in Any Color. We love using chalkboards as backdrops for displays and parties (like this one here!).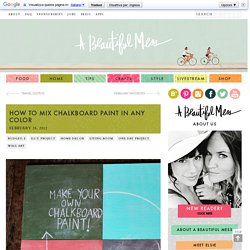 So we were super excited to learn that you can create your own custom colors-and it's really easy! We first learned how from Martha Stewart whose tutorial you can read here. She recommends that you use latex paint, but we tried it out with acrylic paints with much success. Here's how you too can create your own chalkboard paint... 25 clever ideas to make life easier. Via: amy-newnostalgia.blogspot.com Why didn't I think of that?!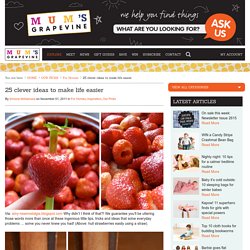 We guarantee you'll be uttering those words more than once at these ingenious little tips, tricks and ideas that solve everyday problems … some you never knew you had! (Above: hull strawberries easily using a straw). Via: apartmenttherapy.com. The Bitterroot Footage. My name is Chad.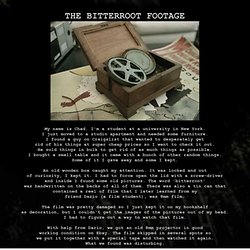 I'm a student at a university in New York. I just moved to a studio apartment and needed some furniture. Cool gadgets for creative offices. Each designer or agency office should be filled with creative and innovative gadgets that surprise our clients and stimulate the imagination.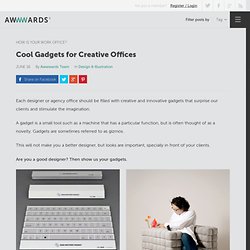 A gadget is a small tool such as a machine that has a particular function, but is often thought of as a novelty. Gadgets are sometimes referred to as gizmos. This will not make you a better designer, but looks are important, specially in front of your clients. Are you a good designer? How to Make Caramel Apple Shots. Photo: Michelle Oddis Once in a while, a party trick comes along that grabs our attention.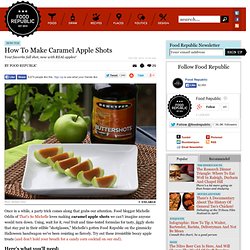 Food blogger Michelle Oddis of That's So Michelle loves making caramel apple shots we can't imagine anyone would turn down. Using, wait for it, real fruit and time-tested formulas for tasty, jiggly shots that stay put in their edible "shotglasses," Michelle's gotten Food Republic on the gimmicky Halloween bandwagon we've been resisting so fiercely. Your source of daily updated funny pictures and gifs.
---