Infografías
niemann-sterotypes-custom1
Is Social Media Ruining Students?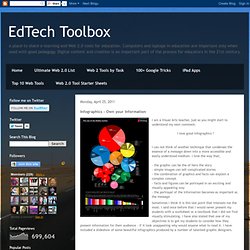 Infographics - Own your Information
I am a Visual Arts teacher, just so you might start to understand my next comment.
How the Internet is Revolutionizing Education
Christoph Niemann's is a visual columnist for The Times Magazine..
The World Map of Useless Stereotypes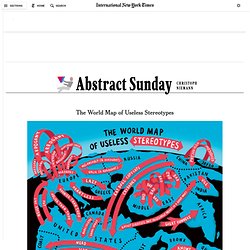 It's impossible to comprehend complex data or analyze large amounts of information, if we only use words or texts.