Music
Playing guitar solos is a ton of fun. But let's face it—learning and memorizing your favourite guitar solos can take some time. Today we will look at an effective way to learn guitar solos in less time. So grab a guitar magazine that has a guitar solo you want to learn and we will get started…
How to Learn and Memorize Guitar Solos Faster and Create Your Own Guitar Solos | Guitar Accelerator Blog: Play Guitar - Electric and Acoustic Guitar Lessons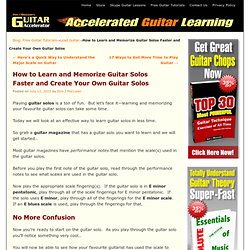 Mix 20 millions songs !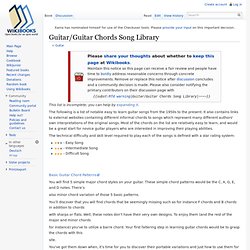 The following is a list of notable easy to learn guitar songs from the 1950s to the present. It also contains links to external websites containing different informal chords to songs which represent many different authors' own interpretations of the original songs. Most of the chords on the list are relatively easy to learn, and would be a great start for novice guitar players who are interested in improving their playing abilities.
'80s Music Lyrics - by Song Titles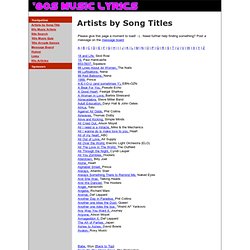 Please give this page a moment to load! :-) . Need further help finding something? Post a message on the message board
Key Chords is an interactive chord chart that allows you hear and see and arrange chords. - Click on a chord to preview how it sounds. - Drag and drop to arrange chords on the timeline - Tweak the settings to control the playback speed Or role the dice until you discover something that fits your mood. Select a Key: Select your favorite "Key" and whether you want to use the "Major" or "Minor" scale.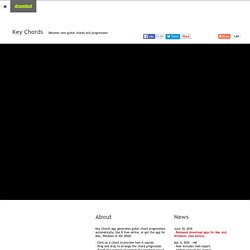 100 Best Albums of the 2000s: Bon Iver, 'For Emma, Forever Ago' | Rolling Stone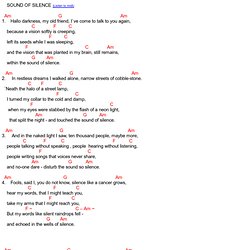 Sound of silence (Listen to midi) Am G Am 1. Hallo darkness, my old friend, I`ve come to talk to you again, because a vision softly is creeping,
Irreplaceable - Beyoncé
Someone Like You - Adele
Rolling In The Deep - Adele