Writing Tools
Fiction Writing: What Makes Readers Care About Your Characters? | Men with Pens
"Really scary books succeed because we come to know and care about the characters. I like to say, "It's the PEOPLE, stupid" — NOT the monsters!" - Stephen King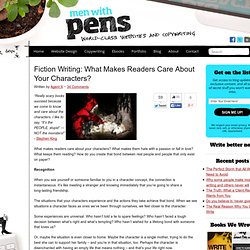 Cure writers block with writing prompts - writing tips character name generator - StumbleUpon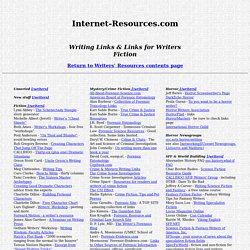 Internet Resources - Writers Resources - Writing Links & Writers Links for Writers - Fiction Writing
Mystery/Crime Fiction [/writers] All-About-Forensic-Science.comAmerican Board of Forensic EntomologyAlan Barbour - Collection of Forensic Toxicology LinksKari Sable Burns - True Crime & JusticeKari Sable Burns - True Crime & Justice Resources J.H. Byrd - Forensic EntomologyR. Scott Carpenter - Tennessee Criminal Law -Forensic Science Resources - Good collection.
Fifty (50!) Tools which can help you in Writing - StumbleUpon
Questionnaires for Writing Character Profiles - Creative Writing Help - StumbleUpon
Plague Words and Phrases - StumbleUpon
Wordiness, Wordiness, Wordiness List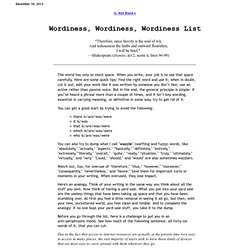 absolutely essential = essential aforementioned = DELETE a bigger/greater/higher/larger degree of = more a considerable amount of = DELETE OR BE SPECIFIC a decreased number of = fewer a distance of 28 kilometers = 28 kilometers
Book recommendations from readers like you - StumbleUpon
Synonym Finder & Find synonyms, antonyms & definition for (almost) any word - StumbleUpon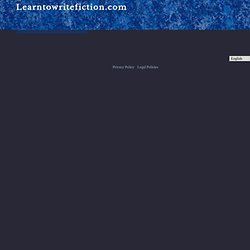 The Myers-Briggs Type Indicator (MBTI) offers another useful set of character profiles that you can use to jumpstart a character for your novel. There are sixteen different types. Let's look at them: ISTJ - The Duty Fulfiller or DetectiveCharacteristics: Quiet, cautious, meticulous, responsible, strong and silent typeGood occupations: Administrators, inspectors, researchersAcronym: I Save Things JudiciouslyHalf empty or half full?
Character Creation Made Easy, Pick a Personality-Method 6-MBTI Profiles | Learn to Write Fiction - StumbleUpon
PilotHandwriting.com
Punctuation Differences
Writing Character Profiles
NoteSlate
Written by Katie on February 8, 2011. Permalink No, it's not an iPad wannabe, nor is it a new eReader. It's got no apps or games or books stored on its memory card. This simple tablet device takes the place of pen and paper, that's all. It has a simple real-paper-look interface that allows you to make notes or sketches for future reference, then save or delete them.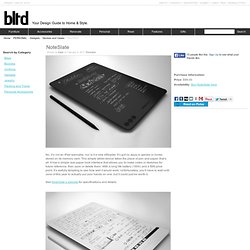 Character Name Generator
80 Journal Writing Prompts
One Sentence Stories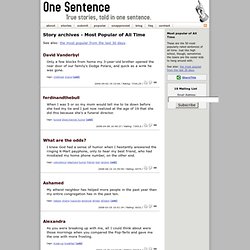 See also: the most popular from the last 30 days. ferdinandthebull When I was 5 or so my mom would tell me to lie down before she tied my tie and I just now realized at the age of 19 that she did this because she's a funeral director.