Publishing
John Kremer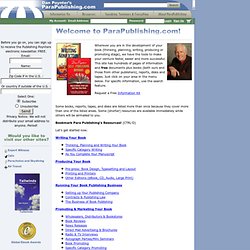 Dan Poynter
Some books, reports, tapes, and disks are listed more than once because they cover more than one of the listed areas.
ParaPublishing Blog
Bowerman: Well-Fed Self-Publisher
Bowerman: Well-Fed Writer
Roger Parker
Illumina
"ISBN" stands for "International Standard Book Number". An ISBN is a number, not a bar code. One agency per country is designated to assign ISBNs for the publishers and self-publishers located in that country.
Bowker: ISBN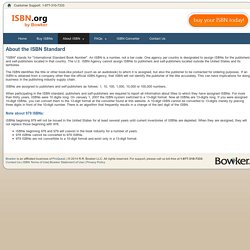 Bowker: Bar Code
Bowker Manuscript Submissions
LOC: PCN
LOC: CIP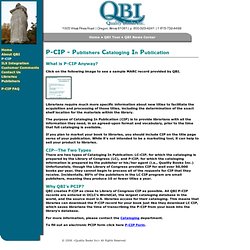 P-CIP - Publishers Cataloging In Publication
QBI | P-CIP
Self Publishing and Independent Publishing Trade Association
Printellectual (printing quotes)
BookMasters