Work Style
Get flash to fully experience Pearltrees
Edit Edited by Krystle C., Jack Herrick, Whichmonkey, Wes Platt and 124 others
"Early to bed and early to rise makes a man healthy, wealthy and wise" – Ben Franklin, famously "Put no trust in the benefits to accrue from early rising, as set forth by the infatuated Franklin …" – Mark Twain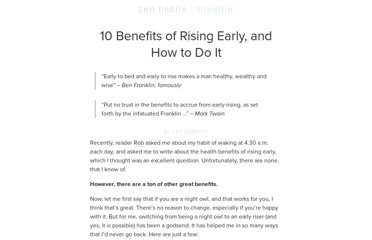 Wichtig ist, sich einen Überblick über die momentane Lebenssituation zu schaffen.
We all want to get stuff done, whether it's the work we have to do so we can get on with what we want to do, or indeed, the projects we feel are our purpose in life. To that end, here's a collection of 50 hacks, tips, tricks, and mnemonic devices I've collected that can help you work better. Most Important Tasks (MITs): At the start of each day (or the night before) highlight the three or four most important things you have to do in the coming day.
A few years ago, my life was a mess. So was my house, my desk, my mind.
Willkommen in der Prokrastinationsambulanz der Westfälischen Wilhelms-Universität Münster.
Favorite Organizing Products Use coupon code UNCLUTTER to save 10% today on these beautiful hanging pocket organizers. A clever, web-based management system for busy family managers.