Bücher
Succeed Plot Lines
buecher-magazin.de | Das unabhängige Literatur und Hörbuch-Magazin
Written by: Jason Lankow, Ross Crooks, Joshua Ritchie, and Brett McKay Photo by the nonist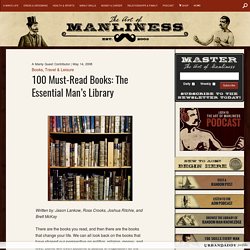 Books You Need to Read RIGHT NOW
Books Week may be over, but the fun doesn't have to be!
findmybook.de - Neue und gebrauchte Bücher, Fachbücher suchen mit Preisvergleich
Literaturverwaltung & Wissensorganisation
Upcoming Books-to-Movies - a list by shannrussel
myfanfiction.de - Fanfictions lesen und eigene Fanfiction veröffentlichen
[Editor's note: In celebration of the holidays, we're counting down the top 12 Flavorwire features of 2012.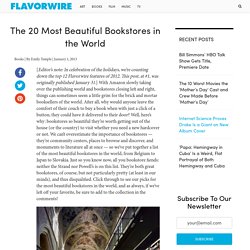 lesen.de – Jazz Pop Classic – Musik-CDs und -DVDs
Die Literaturkategorien erfassen die einzelnen Facetten (Sprache, Epoche und Genre), die der Literatur eigen sind, einzeln. D. h. jeder Autor (Kategorie:Autor) und jedes Buch (Kategorie:Literarisches Werk) werden mit einer Sprachkategorie, einer Epochenkategorie und einer Gattungskategorie ergänzt.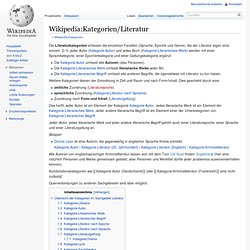 Kategorien/Literatur
Kultur & Literatur Magazine