Weblog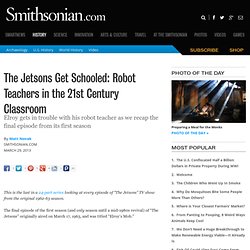 This is the last in a 24-part series looking at every episode of "The Jetsons" TV show from the original 1962-63 season. The final episode of the first season (and only season until a mid-1980s revival) of "The Jetsons" originally aired on March 17, 1963, and was titled "Elroy's Mob." In the opening sequence of each episode of "The Jetsons" we see young Elroy dropped off at the Little Dipper School.
Readaloo - Just the good stuff
BlogWebkatalog - Eintragen im Blog Verzeichnis für Blogs
Forget The Box - Montreal Blog
Schnurpsel | Das Putzlowitsch Test- und SEO-Blog
Web 3.0
TheMishMash.com
Computer, Tablet PC, Handy, Smartphone und Home Entertainment - bei digitallife.germanblogs.de
Die Regierung des überschuldeten Euro-Landes einigte sich nach einer teilweise dramatischen Nachtsitzung mit ihren Geldgebern auf einen neuen Rettungsplan. Gläubiger und Kunden der beiden größten Banken des Landes, der Bank of Cyprus und der Laiki Bank, werden dabei Geld verlieren - wie viel genau, steht noch nicht fest.
Deutscher Alltag - November 2011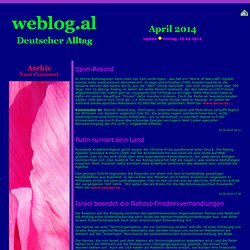 Uncover the Net - Web Directory & Search Engine
Spreeblick
CyberNet News
Querschuesse
Usability-now.com Blog über Benutzerfreundlichkeit und Webdesign
PR-Blogger
Pierre Far
Evolutionary Designs
Minterest | Blogging, Digital Marketing, Technology, and Web 2.0
For information in English, please go to the English pages .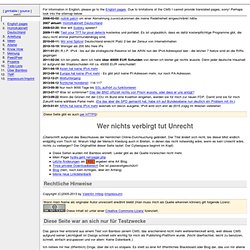 Wer nichts verbirgt tut Unrecht