Weblog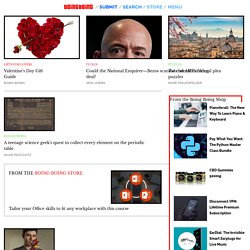 Xeni Jardin at 11:21 am Fri, Jan 17, 2014 • 0 Image: Reuters Reuters reports that digital security firm IntelCrawler claims to have uncovered "at least six ongoing attacks at merchants across the United States whose credit card processing systems are infected with the same type of malicious software used to steal data from some 40 million credit cards at Target Inc."
Boing Boing
Drew Curtis' FARK.com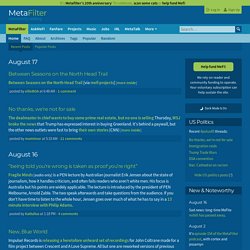 January 25 Dennis Hlynsky is a professor of film and animation at RISD whose most recent work, titled Small Brains on Mass, looks at bird behavior, particularly how they interact when flying in groups. To better understand how flying as a flock is achieved, Hlynsky filmed the birds and then stacked the images on the same frame for a set number of frames, the results show each bird's flight as a trail, but synchronized with the flock. The results are often pure poetry. [more inside]posted by Toekneesan at 3:08 PM - 5 comments
MetaFilter | Community Weblog
The Bureau of Communication - Fill-in-the-blank Correspondence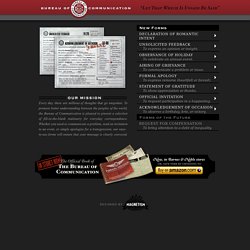 DECLARATION OF ROMANTIC INTENT To reveal the extent of one's attraction. UNSOLICITED FEEDBACK To express an opinion or insight. OBSERVANCE OF HOLIDAY To celebrate an annual event. AIRING OF GRIEVANCE To communicate a problem or issue. FORMAL APOLOGY To express remorse (heartfelt or forced). STATEMENT OF GRATITUDE To show appreciation or thanks.
Paleofuture - Paleofuture Blog
I've never thought of my allergies as a big deal. Sure, my peanut allergy has caused an emergency room visit here and there, and my dad used to pick me up from sleepovers because of my emphysema-like wheezing around cats. No big thing, right?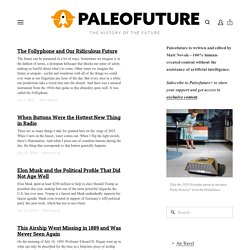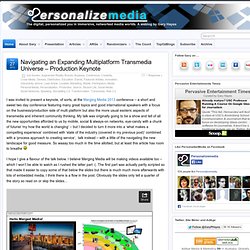 Why are TV companies often the worst offenders when it comes to producing original and creative multiplatform offerings? Why are most just serving up brochure websites, the occassional 'send in your video via YouTube' or 'tweet in what you think, we really want to know'? Where are all the great integrated-with-show online, game and mobile offerings, all the innovative 2nd/3rd screen stuff and really resonant social audience contribution? TV Broadcasters are fighting dwindling audiences overall (apart from great golden age US drama & singing talent shows of course) and struggling to come up with great multiplatform strategies to help reach and re-connect audiences to TV shows? Why is this? Note: this refers generically to the TV industry not any one particular broadcaster…
Personalizemedia
Readaloo - Just the good stuff
They were doing just fine before, but Facebook's biggest minority owners are about to be catapulted into a far more elite bracket. As we ponder what they'll do with with new millions (or billions in some cases), here's a look at what got them where they are today. Who he is: Sean Parker , 31, is an "American technology businessman and entrepreneur." He learned to program on an Atari 800 at age 7, a skill he developed until he was a full-fledged teenage hacker--he was caught hacking into a Fortune 500 company at age 16, with the FBI showing up to seize his computer. Still in high school, he interned for the (now) CEO of Zynga Mark Pincus, was recruited by the CIA, and earned over $80,000 a year by the time he was a senior.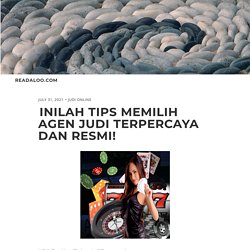 Blog bekannt machen Blog Webkatalog ist ein Webkatalog, der speziell und nur für Weblogs ist. Ziel ist es deine Besucherzahlen zu steigern, deinen Blog bekannter zu machen und mehr Leser zu gewinnen.
BlogWebkatalog - Eintragen im Blog Verzeichnis für Blogs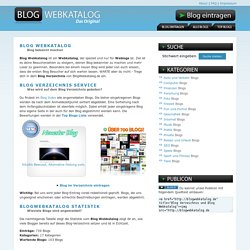 Forget The Box - Montreal Blog
For those readers who live in Western New York State, Toronto or the area surrounding it who are looking for something to do, for my fellow Montrealers and friends in New York City who can travel a bit and for pretty much anyone into original and underground theatre, independent music and bearing a will to be artistic and different, I have one destination to recommend for the next ten days: Buffalo, New York and in particular the seventh annual Buffalo Infringement Festival. For those familiar with the Infringement in Montreal (full disclosure: I'm a co-founder of the Montreal Infringement), the Buffalo version shares a few things with the fest that started it all back in 2004: a mandate, a drive to showcase interesting and unique art projects and a fighting spirit… Read the full story » On Oslo and Islamophobia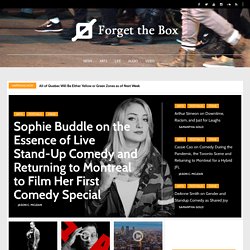 Schnurpsel | Das Putzlowitsch Test- und SEO-Blog
Automatische Hashtags auch ohne Text bei Google+ 17.01.2014 19:18 von schnurpselchen in Bildersuche, Internet, Technik Freitag oder frei Tag? Da schreibt Karl Kratz seine zweite Freitags-Empfehlung und irgendwem fällt auf, daß Google+ dort automatisch lustigerweise als Hashtag #Zähne vergeben hat.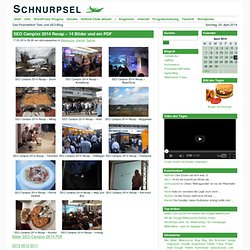 Zurzeit tobt eine große Abmahnwelle der Kanzlei Urmann und Collegen (U+C) durchs Web und vor allem durch die Medien. Diese Kanzlei ist alles andere als unbekannt und mE öfter grenzwertig unterwegs. Mit grenzwertig meine ich persönlich: es wirkt für mich künstlich konstruiert mit möglichst hohen Gewinnen und mE teils betrügerischen Methoden. Wie gesagt, persönliche Ansicht. Was man von so etwas halten kann, hat Rechtsanwältin Anja Neubauer auf Ihrem Blog deutlich gemacht: http://www.neubauerlaw.de/das-geschaeft-mit-der-angst-mit-einer-grossen-luege-und-unter-ausspielung-eines-ueberforderten-gerichtssystems-kann-man-leicht-millionen-machen/ Was mir bei diesen Typen merkwürdig auffällt: Dies ist mE schon das zweite Mal, dass man nach meinem Urteil einen Sachverhalt konstruiert, um sich zu bereichern.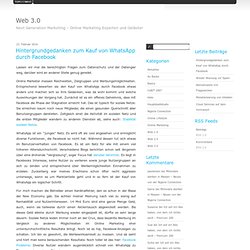 Web 3.0
According to Entrepreneur.com, "[n]aming a business is a lot like laying the cornerstone of a building. Once it's in place, the entire foundation and structure is aligned to that original stone." For example, Smucker's, famous for its jams and jellies, skillfully capitalized on its unusual name with the slogan, "With a name like Smucker's, it has to be good." The jury's out, though, on the following establishments: 1.
TheMishMash.com
Computer, Tablet PC, Handy, Smartphone und Home Entertainment - bei digitallife.germanblogs.de
Mit dem FlameWorks-System will Nvidia Spielentwicklern ein leistungsfähiges Werkzeug zur realistischen Darstellung von Feuer und Rauch in die Hand geben. Wie es funktioniert, erfuhren wir auf der GPU Technology Conference 2014. Mehr bei www.heise.de ... Aus den Tiefen des Internets erreichten mich plötzlich und unerwartet 5 Millionen Dollar: Liebste Geliebte Von: "Frau Angela Benjamin" <dhlcourierexpng@aol.co.uk> An: hello.al@web.de Datum: 04.04.2014 17:07:33
Deutscher Alltag - November 2011
xoJane
Jane's Stuff Everyone knows you can't trust a Wayne. I mean, right? Sex, Sex, Sex ... and Love With no real reason to settle down, when does the search end?
BASIC thinking | Alles über iPhone, iPad, Twitter, Facebook & Co.
An Event Apart: The Design Conference For People Who Make Web Sites
Seating is limited — Register Now! An Event Apart is an intensely educational two-day learning session for passionate practitioners of standards-based web design. If you care about code as well as content, usability as well as design, An Event Apart is the conference you've been waiting for.
Uncover the Net - Web Directory & Search Engine
Spreeblick
CyberNet News
Querschuesse
Usability-now.com Blog über Benutzerfreundlichkeit und Webdesign
PR-Blogger
Pierre Far
Evolutionary Designs
Minterest | Blogging, Digital Marketing, Technology, and Web 2.0
Wer nichts verbirgt tut Unrecht