Webdesign general
Wireframing is an important step in any screen design process.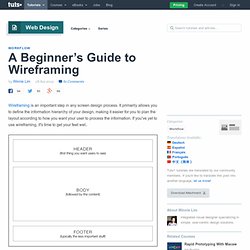 What makes a design look coordinated, planned and professional?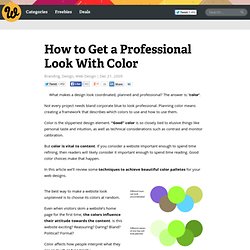 Designers Know Your Code: Web Design Tutorials
Oct 03 2011 As almost any web designer worth their salt, and a large percentage of web developers will tell you, to be fully considered a web designer you have to have some background in code. Not to the depth that full on developers must, but it really is unfair to the rest of those working on a website with us if we do not have some knowledge in a handful of key areas.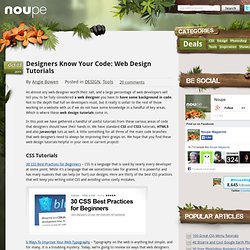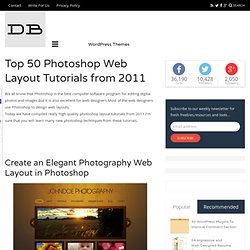 Top 50 Photoshop Web Layout Tutorials from 2011
We all know that Photoshop is the best computer software program for editing digital photos and images.But it is also excellent for web designers.Most of the web designers use Photoshop to design web layouts.
Which CSS Grid Framework Should You Use for Web Design?
Ever wondered how all those slick "magazine" themes for WordPress and other platforms were created? Many, if not all, were designed using a CSS Grid Framework – at least in essence if not in actual fact. That is, you can use an existing CSS framework or build your own from scratch.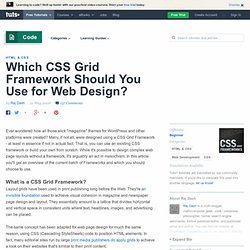 What goes into your sidebar?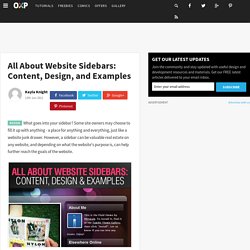 All About Website Sidebars: Content, Design, and Examples | Onextrapixel - Showcasing Web Treats Without A Hitch
Tutorials | Ultimate Designer Toolkit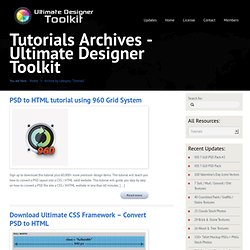 PSD to HTML tutorial using 960 Grid System Sign up to download this tutorial plus 60,000+ more premium design items. This tutorial will teach you how to convert a PSD layout into a CSS / HTML valid website.
Css tutorial and help site - CSS How to