Web Apps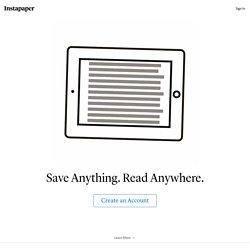 Of all forms of literature, however, the essay is the one which least calls for the use of long words. The principle which controls it is simply that it should give pleasure; the desire which impels us when we take it from the shelf is simply to receive pleasure. Everything in an essay must be subdued to that end. It should lay us under a spell with its first word, and we should only wake, refreshed, with its last. In the interval we may pass through the most various experiences of amusement, surprise, interest, indignation; we may soar to the heights of fantasy with Lamb or plunge to the depths of wisdom with Bacon, but we must never be roused.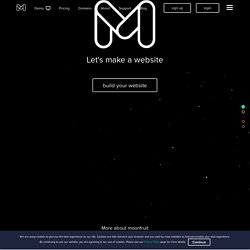 Publish once, be everywhere Your audience expects to find you everywhere, via their PCs, mobiles, tablets and social networking sites. Our new HTML5-powered website builder takes care of this for you. And all for free! Design your site on your computer and we'll make sure it looks the way it should on all platforms and devices, including iPhones, iPads and other smartphones and tablets.
Bookmark, organize and share your favorite images, With Zootool you can bookmark images from any website. To make bookmarking images even easier, we've got special support for plenty of image hosting sites like Flickr, Dribbble, Twitpic or img.ly videos, Zootool can detect and bookmark videos from more than 30 video sites, including Youtube, Vimeo, Flickr, Blip and TED. All your bookmarked videos are playable right inside your bookmark collection. documents Whether you want to bookmark a PDF, a text file or word document, Zootool is the right choice. It's even possible to bookmark Slideshare presentations, Javascript files, Scribd documents, Wikipedia articles or CSS files and you'll get a nice preview for all of them right in your Zoo. and links With Zootool you can bookmark all your favorite websites and RSS-Feeds and even import your existing bookmarks from Delicious, Pinboard or your browser.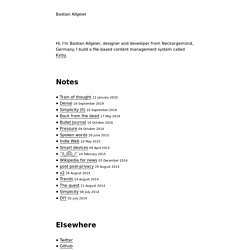 Powerful and free web apps - Kimpl
The Best Free Web Apps of 2011 - PCMag.com
Not only are they free, you can run these apps on any computer over the Web—no installation needed. Maybe it's time to do your work in the cloud. 51. Evernotewww.evernote.com While it has got many methods of use beyond the Web—including desktop downloads and mobile apps—at heart, Evernote is all about storing whatever you see worth keeping online in your own online depository. You can then access and organize the stored info at your leisure, either with those apps or right on the site. Your "notes" can be anything from text to images, audio, and video.• Read PCMag's review of Evernote (Web).