Web 2.0
Gratis Films Kijken Met Ondertiteling - EuMovies.eu
Google Docs
google sites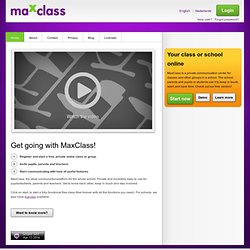 1 Register and start a free, private online class or group. 2 Invite pupils, parents and teachers. 3 Start communicating with tons of useful features. MaxClass: the ideal communictionplatform for the whole school.
MaxClass
" It's a way our clients can get to know us and see our culture without physically visiting the store. I couldn't believe I got the site up and running over one weekend." " I have been an entrepreneur for many, years, but suddenly my art licensing is really coming together and I need to have a simple, bold statement about my art. My Weebly site fits that vision for me." " It surprised me how quick it was to put the site together.
Picasa
Wordle is a toy for generating "word clouds" from text that you provide. The clouds give greater prominence to words that appear more frequently in the source text. You can tweak your clouds with different fonts, layouts, and color schemes. The images you create with Wordle are yours to use however you like. You can print them out, or save them to the Wordle gallery to share with your friends. Create your own.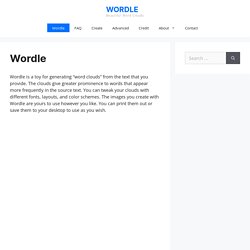 SurveyMonkey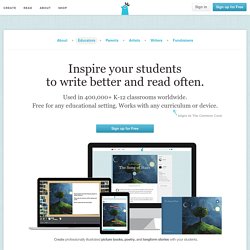 Inspirational The gorgeous illustrations inspire students to write. The more they write, the more they read. It's an addictive, virtuous cycle.