Examples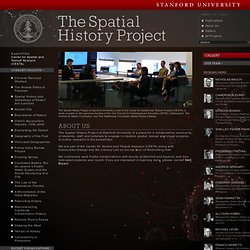 The Spatial History Project at Stanford University, a part of the Center for Spatial and Textual Analysis (CESTA), is made possible by the generous funding of the Andrew W.
A Geography of Nineteenth-century English and American Fiction This project aims at uncovering the fictional geography of our corpus of over 4,000 18th- and 19th-century novels in English. We will begin by creating a geographical database from our novelistic corpus, and will then proceed to sort them out into broad general categories – like physical and social entities – while paying particular attention to issues of scale: in the "social" category, for instance, our basic unit will probably be the "city", but there will also certainly be classes both "below" [streets, buildings, neighborhoods etc] and "above" it [region, nation, continent].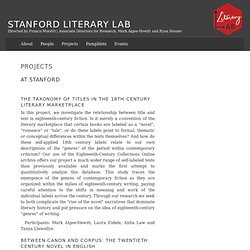 Projects – Stanford Literary Lab
Is there a relation between religion, sex and the number of babies per woman?