Javascript
Fax Ui Library Demonstration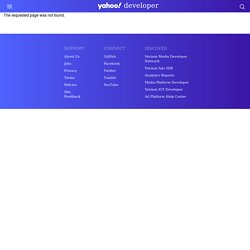 YUI for Cocktails
From its inception, YUI has been architected to be extremely modular and environment-agnostic, which makes it particularly well suited to serve as a foundation for Yahoo!'s Mojito, a part of the Cocktails project for the following reasons: YUI's core abstraction layer provides a consistent API across all supported environments allowing Cocktails, and hence Livestand to deliver components which can run on both the server and in client browsers across both the desktop and mobile devices.
Announces Cocktails – Shaken, Not Stirred
Developers, time to geek out. Yahoo! has been working behind the scenes for the past several months on an exciting new technology that we think will deeply impact the web developer community.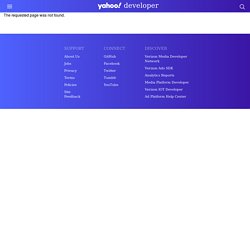 Qutensil JavaScript Toolset - A lightweight javascript toolset for Prototype js - modules
Home : Articles : Make a Rotatable 3D Product Boxshot with Three.js Tutorial by Matt Doyle | Level: Intermediate | Published on 12 August 2011 Categories: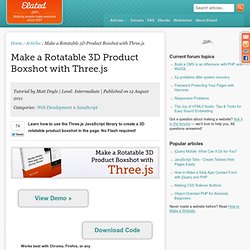 Make a Rotatable 3D Product Boxshot with Three.js
michael/askken - GitHub
UKI — Simple UI Kit for complex web apps
Joint - JavaScript diagramming library.
A Web Applications User Interface Library
MochaUI - A web applications user interface library