Thoughts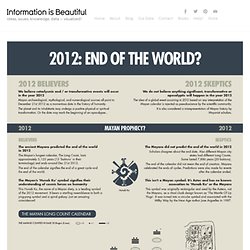 Credits — Design & concept: David McCandless Skeptical Sources: Wikipedia, Associated Press, Astronomical Answers: University of Utrecht, The New York Times, John Hoopes on Tribe.Net, Skeptical Inquirer, GSA Bulletin, NASA, Nature Believer sources: Timewave Zero, 2012: Dire Gnosis, RealitySandwich.com, 2012:TheBook, Calleman.com, Institute For Human Continuity (fake website for 2012 film). Explore the sources In this Google doc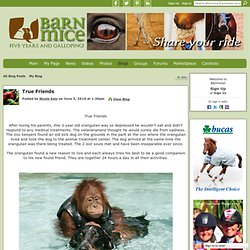 True Friends After losing his parents, this 3 year old orangutan was so depressed he wouldn't eat and didn't respond to any medical treatments. The veteranarians thought he would surely die from sadness. The zoo keepers found an old sick dog on the grounds in the park at the zoo where the orangutan lived and took the dog to the animal treatment center.
Love Marshmallows
Selfless Dog Displays Amazing Altruism in Chile / Perrito Demuestra...
As children many of us hyped the statement, "Sticks and stones may break my bones, but words will never hurt me." Clearly, it doesn't take long to realize that words have far more weight than we want to realize. They influence thoughts, feelings, actions and states of mind. Even little words often have big meaning.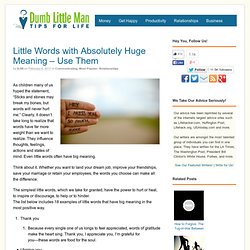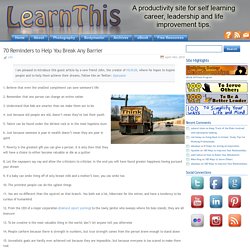 I am pleased to introduce this guest article by a new friend John, the creator of HiLife2B, where he hopes to inspire people and to help them achieve their dreams. Follow him on Twitter: @janyasor 1. Believe that even the smallest compliment can save someone's life 2. Remember that one person can change an entire nation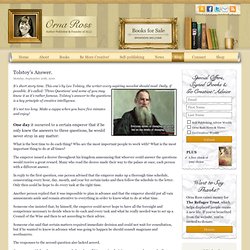 Tolstoy's Answer | Creative Intelligence. Creative Clinic.
Monday, September 20th, 2010 It's short story time. This one's by Leo Tolstoy, the writer every aspiring novelist should read. Daily, if possible.
Two Legged Dog Story | LOL Globe - the kingdom of funny pics & gifs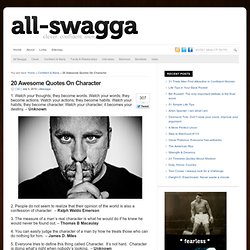 1. Watch your thoughts; they become words. Watch your words; they become actions.
Moral Stories Inspirational Stories - Motivational Stories ... by AcademicTips.org Marriage Daddy Hands by Stephen on July 7, 2013 · 32 comments in Inspirational stories, Marriage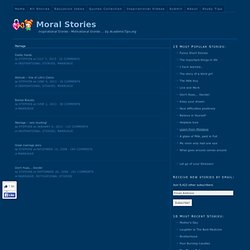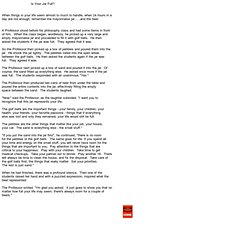 Is Your Jar Full? When things in your life seem almost to much to handle, when 24 hours in a day are not enough, remember the mayonnaise jar......and the beer. A Professor stood before his philosophy class and had some items in front of him. When the class began, wordlessly, he picked up a very large and empty mayonnaise jar and proceeded to fill it with golf balls. He then asked the students if the jar was full. They agreed that it was.
Is Your Jar Full?
This page is brought to you by UC Berkeley Parents Network Back to the Jokes & Quotes Collection 1. No matter how hard you try, you cannot baptize cats. 2.