Flipped Classroom
There has been a growing buzz around a recently coined phrase " Flipped Classroom". This term starts to take root in education as more and more educators are discovering it. So what is this all about and what are its advantages in learning and teaching?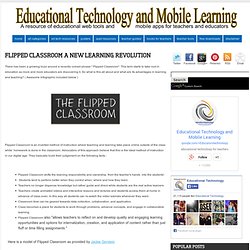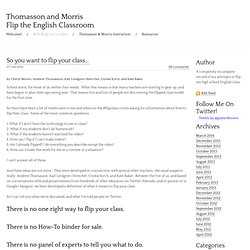 School starts, for most of us, within four weeks.
So you want to flip your class... - Thomasson and Morris Flip the English Classroom
Educator's 'profound change' on teaching Salman Khan: I had no idea my learning videos would go viralHe says he's given up hedge fund work, dedicated himself to nonprofitKhan: Videos and software don't replace teachers but can make them more effectiveTeachers can cut lecturing time and work with students one on one, he says
Free learning videos go viral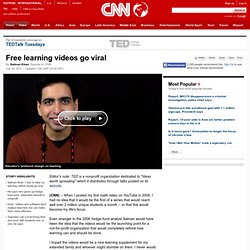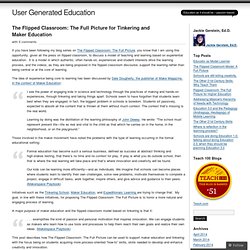 If you have been following my blog series on The Flipped Classroom: The Full Picture, you know that I am using this opportunity, given all the press on flipped classroom, to discuss a model of teaching and learning based on experiential education.