Social Studies
Tip of the Week: Tic Tac Tell One of the advantages of doing what I do is the chance to meet and talk with lots of great social studies teachers. Whether it's traveling around doing on-site trainings or leading workshops in ESSDACK's own facility, the opportunities to brainstorm ideas and learn new things are abundant. Earlier this week, I spent the day working with a small group of middle school teachers.
Cultural Institute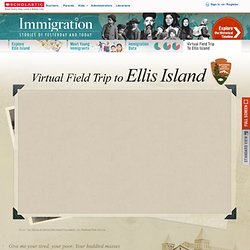 World War II and the Postwar Period The United States entered World War II in 1942. During the war, immigration decreased. There was fighting in Europe, transportation was interrupted, and the American consulates weren't open. Fewer than 10 percent of the immigration quotas from Europe were used from 1942 to 1945.In many ways, the country was still fearful of the influence of foreign-born people. The United States was fighting Germany, Italy, and Japan (also known as the Axis Powers), and the U.S. government decided it would detain certain resident aliens of those countries.
Scholastic.com
The Digital Humanities
Lesson Plans - From Boomtown to Ghost Town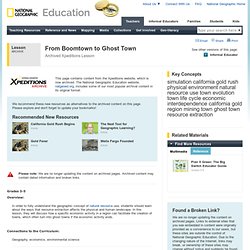 Grades 3-5 Overview: In order to fully understand the geographic concept of natural resource use, students should learn about the ways that resource extraction affects the physical and human landscape. In this lesson, they will discuss how a specific economic activity in a region can facilitate the creation of towns, which often turn into ghost towns if the economic activity ends.
Money
Looking at the world via Google Earth offers striking images of the diversity of our planet and the impact that humans have on it. Today's entry is a puzzle -- part 2 in a series (part 1 here), in which we challenge you to figure out where in the world each of the images below was taken. (Unlike part 1, we're making this one multiple choice.) Note that north is not always up in these pictures. Also, be assured that, apart from a bit of contrast, these images are unaltered; they are exactly what Google and its mapping partners provide. So have a look at the images below, make your guesses, and see your score at the end.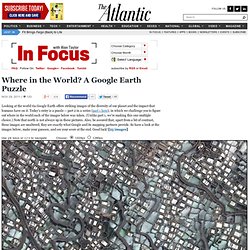 Indus Valley Civilization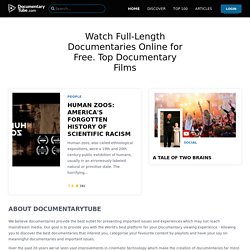 Four Horsemen Four Horsemen is a bare-bones documentary about how we can restart the world's economy. 23 international thinkers, government advisors and Wall Street money-men break their silence[...] Watch Documentary Online Now Documentaries : Defined
After over 5 years, it's time to lay this blog to rest. I haven't counted how many hundreds of posts I've written, but I'm pretty sure the final number is nicely sized. Anyone wishing to communicate in the future can use this secret code: alexaharrington@gmail.com.
Educated Nation | A higher education blog about news, humor, advice, and opinion on education, college degrees, university life and careers.
Custer's Last Stand . American Experience . WGBH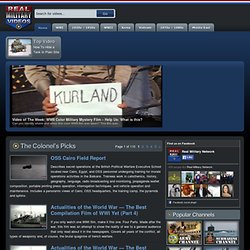 Describes secret operations at the British Political Warfare Executive School located near Cairo, Egypt, and OSS personnel undergoing training for morale operations activities in the Balkans. Trainees work in calisthenics, history, geography, language, radio broadcasting and monitoring, propaganda leaflet composition, portable printing press operation, interrogation techniques, and vehicle operation and maintenance. Includes a panoramic views of Cairo, OSS headquarters, the training camp, the pyramids and sphinx. If you only watch one WWI film, make it this one.
War Movies, Military Videos, Rare Battle Footage | RealMilitaryVideos.com
Interactive Remembering Pearl Harbor Pearl Harbor Attack Map See other versions of this page: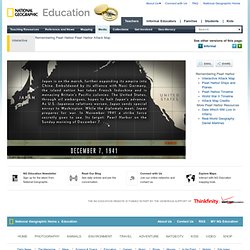 Pare Lorentz Film Center - Home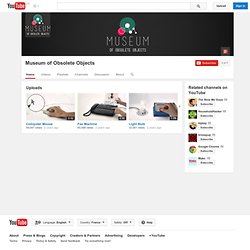 Upload Subscription preferences Loading... Working... Museum of Obsolete Objects Recent uploads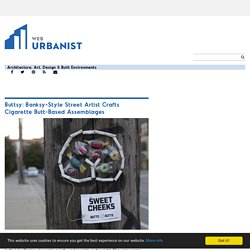 What would your city look like if it went completely dark? Words like majestic, awe-inspiring and magical come to mind - not as descriptions for the cities themselves, but how some of their most iconic architecture would look as black silhouettes against the bright starry skies of remote places. Artist Thierry Cohen gives us an idea of just who amazing these visuals would be in his series, 'Darkened Cities.' Click Here to Read the Rest of This Article
On This Day / Beyond the Headlines