Social Media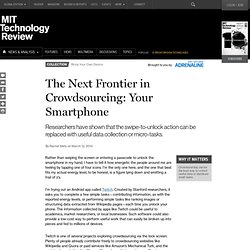 Crowdsourcing via the Smartphone Lock Screen
Rather than swiping the screen or entering a passcode to unlock the smartphone in my hand, I have to tell it how energetic the people around me are feeling by tapping one of four icons. I'm the only one here, and the one that best fits my actual energy level, to be honest, is a figure lying down and emitting a trail of z's. I'm trying out an Android app called Twitch. Created by Stanford researchers, it asks you to complete a few simple tasks—contributing information, as with the reported energy levels, or performing simple tasks like ranking images or structuring data extracted from Wikipedia pages—each time you unlock your phone. The information collected by apps like Twitch could be useful to academics, market researchers, or local businesses. Such software could also provide a low-cost way to perform useful work that can easily be broken up into pieces and fed to millions of devices.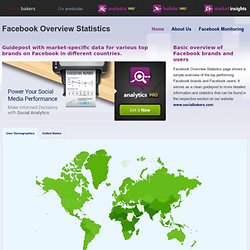 Socialbakers Analytics - Power Your Social Media Performance Facebook Overview Statistics page shows a simple overview of the top performing Facebook brands and Facebook users. It serves as a clean guidepost to more detailed information and statistics that can be found in the respective section on our website www.socialbakers.com. United States
Louis Vuitton - Ad Campaign How Should Luxury Brands Engage in Social Media? This past week, Women's Wear Daily released an extensive recap of the WWD Luxury Forum. The consensus among luxury professionals is that luxury brands and retailers need to build solid marketing foundations online and those foundations (based off of social media) should focus on building communities and keeping audiences engaged.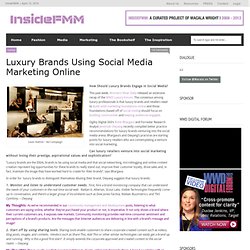 Whether you're a business or an individual, you must wrestle with many complex issues for social media. These can often be overwhelming. Where to even begin? Rather than be paralyzed, it's often best to understand that there are four simple, yet critical, steps to social media: It's easiest to think of it as a stairway, and the diagram is laid out as such. If you learn anything from this column, it's that you need to take that first step.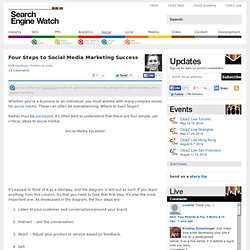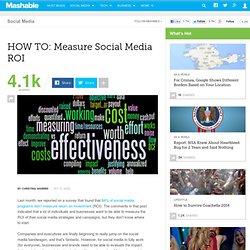 Olivier Blanchard Basics Of Social Media Roi Defining Clear Goals As a standard formula, ROI is pretty basic, ROI = (X - Y) / Y, where X is your final value and Y is your starting value. In other words, if you invest $5 and get back $20, your ROI is (20 - 5) / 5 = 3 times your initial investment. In the financial sense, ROI is measured purely in the context of dollars and cents, however, the principles can really apply to any type of investment — monetary or not.
BoxRockit | A simple way to sell your digital products on Twitter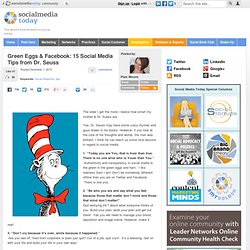 The older I get the more I realize how smart my mother & Dr. Suess are. Yes, Dr.
Green Eggs & Facebook: 15 Social Media Tips from Dr. Seuss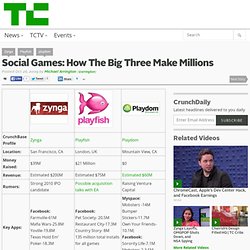 Social Games: How The Big Three Make Millions
So much for the first generation of big Facebook/MySpace social application startups. Slide and RockYou both got huge valuations in venture rounds. But a new generation of application developers has taken center stage and are racking up big revenues and their own eye popping valuations: Zynga, Playfish and Playdom.
How To Spam Facebook Like A Pro: An Insider's Confession
Another day, another Android handset. The One comes to us from Spanish start-up called GeeksPhone. No word on available, planned market, or price, but so far the specs are looking good for the quadband GSM and 2100MHz UMTS HSPA phone. It's got a 3.2-inch WQVGA hybrid resistive touchscreen up top, with a slide-out QWERTY keyboard underneath. It sports dual cameras – a 3.1MP autofocus guy on the backside and a VGA front-facing camera – 3.5mm headset jack, 802.11 b/g, GPS and acceleromter. A 528 MHZ ARM11 Jazelle powers the kit.
5 Ways to Use Social Media for Things You Are Already Doing | Sm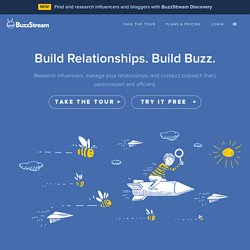 Research Influencers and Track Relationships How do you build credibility online? You do it by cultivating quality relationships with influencers across the web.