Social Media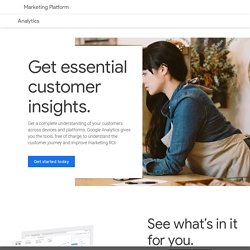 Surveillez l'activité de votre site au moment même où elle a lieu : identifiez immédiatement les éléments performants et ceux qui ne le sont pas. En savoir plus Vos investissements dans les médias sociaux méritent mieux que des tâtonnements. Procurez-vous des données et des informations directement exploitables. En savoir plus Découvrez comment vos canaux marketing interagissent pour générer des ventes et des conversions.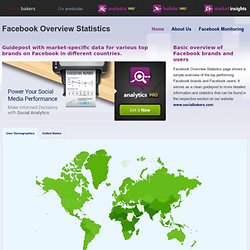 Socialbakers Analytics - Power Your Social Media Performance
Louis Vuitton - Ad Campaign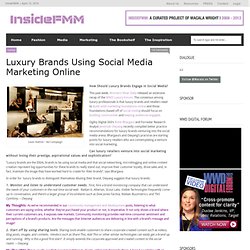 Social Media Policies Ebook
Whether you're a business or an individual, you must wrestle with many complex issues for social media. These can often be overwhelming.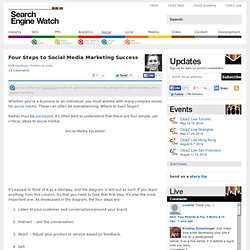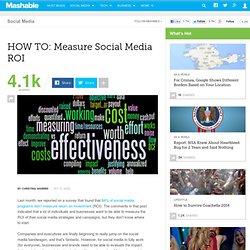 Olivier Blanchard Basics Of Social Media Roi Defining Clear Goals As a standard formula, ROI is pretty basic, ROI = (X - Y) / Y, where X is your final value and Y is your starting value. In other words, if you invest $5 and get back $20, your ROI is (20 - 5) / 5 = 3 times your initial investment. In the financial sense, ROI is measured purely in the context of dollars and cents, however, the principles can really apply to any type of investment — monetary or not.
BoxRockit | A simple way to sell your digital products on Twitter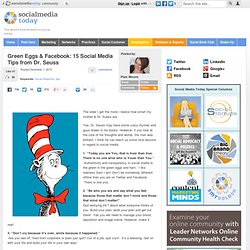 The older I get the more I realize how smart my mother & Dr. Suess are. Yes, Dr.
Green Eggs & Facebook: 15 Social Media Tips from Dr. Seuss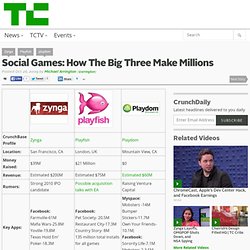 Social Games: How The Big Three Make Millions
So much for the first generation of big Facebook/MySpace social application startups. Slide and RockYou both got huge valuations in venture rounds. But a new generation of application developers has taken center stage and are racking up big revenues and their own eye popping valuations: Zynga, Playfish and Playdom.
How To Spam Facebook Like A Pro: An Insider's Confession
Another day, another Android handset. The One comes to us from Spanish start-up called GeeksPhone. No word on available, planned market, or price, but so far the specs are looking good for the quadband GSM and 2100MHz UMTS HSPA phone. It's got a 3.2-inch WQVGA hybrid resistive touchscreen up top, with a slide-out QWERTY keyboard underneath. It sports dual cameras – a 3.1MP autofocus guy on the backside and a VGA front-facing camera – 3.5mm headset jack, 802.11 b/g, GPS and acceleromter. A 528 MHZ ARM11 Jazelle powers the kit.
5 Ways to Use Social Media for Things You Are Already Doing | Sm