Social Media + iNFOs
August 17, 2012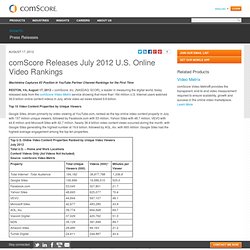 Releases July 2012 U.S. Online Video Rankings
Facebook Now The Web's Second-Most-Popular Video Site
Why Social Media Has Become an Oxymoron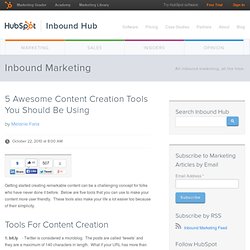 5 Awesome Content Creation Tools You Should Be Using
Getting started creating remarkable content can be a challenging concept for folks who have never done it before. Below are five tools that you can use to make your content more user friendly. These tools also make your life a lot easier too because of their simplicity.
Organizing Your Social Media Strategy
Social media has made a tremendous impact on your business and now you need to come up with ways that you can improve your strategy to make social media even more effective for you.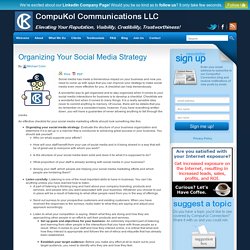 Why does information flow in networks?
People like Barry Wellman and Caroline Haythornthwaite have contributed significantly to advancing the analysis of the impact of networks on society. Well before Barabasi, Watts, and Strogatz arrived on the network scene, sociologists (and social psychologists) such as Granovetter, Wellman, and Milgram were developing models to understand how people connect. As a result of this work, terms like "six degrees" and "strong/weak ties" and "networked communities" have become mainstream. With an understanding of how people are connected we can also gain insight into how information flows through a network.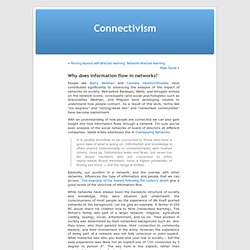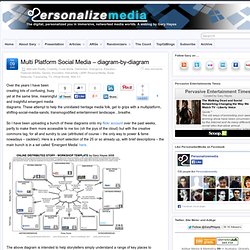 Multi Platform Social Media – diagram-by-diagram
Over the years I have been creating lots of confusing, busy yet at the same time, meaningful and insightful emergent media diagrams. These attempt to help the uninitiated heritage media folk, get to grips with a multiplatform, shifting-social-media-sands, transmogodified entertainment landscape…breathe. So I have been uploading a bunch of these diagrams onto my flickr account over the past weeks, partly to make them more accessible to me too (oh the joys of the cloud) but with the creative commons tag, for all and sundry to use (attributed of course – the only way to power & fame nowadays – cackles!). Here is a short selection of the 25 or so already up, with brief descriptions – the main bunch is in a set called 'Emergent Media' here .
Facebook Nutzerzahlen
How to Avoid Trolls, Landmines, and Time-Sucks in Social Media
T he social media landscape can be a Labyrinth for even the most seasoned marketing professionals. Unexpected landmines , spiteful trolls, and productivity black holes are commonly spotted – that is if you've got the foresight to see them. And if you don't?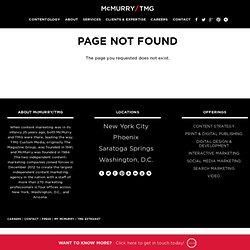 Social-Network-Top-10: Xing überholt VZs
Comscore-Zahlen: Facebook dominiert, Twitter holt auf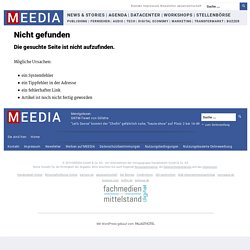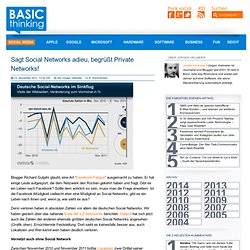 Sagt Social Networks adieu, begrüßt Private Networks!
Blogger Richard Gutjahr glaubt, eine Art " Facebook Fatigue " ausgemacht zu haben. Er hat einige Leute aufgespürt, die dem Netzwerk den Rücken gekehrt haben und fragt: Gibt es ein Leben nach Facebook? Sollte dem wirklich so sein, muss man die Frage erweitern: Ist die Facebook-Müdigkeit vielleicht eher eine Müdigkeit an Social Networks, gibt es ein Leben nach ihnen und, wenn ja, wie sieht es aus?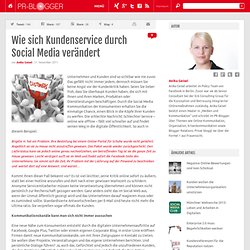 Wie sich Kundenservice durch Social Media verändert
Unternehmen und Kunden sind so sichtbar wie nie zuvor.
Inside Social Apps 2012 - February 8-9 in San Francisco
Inside Social Apps 2013 brings together today's leading developers of social and mobile apps and games for a two-day summit on the future of app and game distribution and monetization on social and mobile platforms. Discussions will tackle key issues and explore new opportunities facing social and mobile apps and games, including monetization, app and game design, marketing, and growth on established and emerging platforms, including iOS, Android, Facebook, and more. Inside Social Apps has become the largest social apps conference and exhibition in the United States, and this year will be even bigger and better.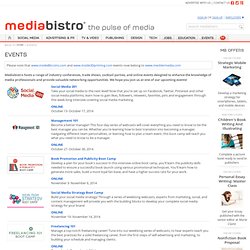 Community & Family Studies (BA), Adult & continuing education: Courses
Social Media Führerschein - Workshops und Coaching in Social Media Kommunikation, Monitoring, Marketing und Messung
Statistiken »» Social Media Führerschein - Workshops und Coaching in Social Media Kommunikation, Monitoring, Marketing und Messung
Aktuell sieht es so aus, als habe Facebook dass Wettrennen um das beliebteste Netzwerk im Land nahezu überall auf der Welt gewonnen.
This is a list of major active social networking websites and excludes dating websites (see Comparison of online dating websites ). For defunct social networking websites, see List of defunct social networking websites . This list is not exhaustive , and is limited to notable, well-known sites.
Here are the 15 Most Popular Social Networking Sites as derived from our eBizMBA Rank which is a constantly updated average of each website's Alexa Global Traffic Rank, and U.S. Traffic Rank from both Compete and Quantcast . "*#*" Denotes an estimate for sites with limited Compete or Quantcast data . If you know a website that should be included on this list based on its traffic rankings Please Let Us Know .
SMO_Periodic_Table.png (2304×1584)
W e all know of the huge social networking sites like Twitter and Facebook. They're great for large scale connections and discussion. But, as entrepreneurs and small business owners sometimes it's nice to connect with other like minded individuals in a smaller, more focused setting. If that sounds like what you are looking for in a social network, the below list is for you. We've scoured the Internet looking for social networking sites specifically for small businesses, entrepreneurs and startups, and found 40 we feel are worth a look.
9 Digital Ways to Become a Social Good Hero in 2012
Erste Social Media Week in Hamburg: ein voller Erfolg - YiGG.de
Twitter
Women Win Facebook, Twitter, Zynga; Men Get LinkedIn, Reddit [INFOGRAPHIC]
What tech execs are saying about your privacy
but this is the truth, and they are laughing, because of, nobody will recognize... by schenz Jan 23
Social Media
Social Media Optimization
Web 2.0
Online-Community
User Generated Content
Online-Journalismus
Enterprise 2.0
Dynamic Social Networking System
1 | Infographic: The Astounding Power Of Pinterest
Die große Sammlung: 60 Facebook & Social Media Infografiken
Video Tutorial: Die eigene Facebook-Seite vermarkten (40 Minuten)