Education
5 Steps to Stop Overeating & Emotional Eating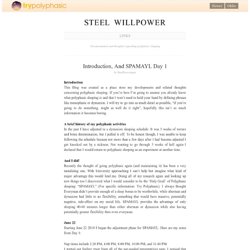 Introduction to SPAMAYL
Introduction This Blog was created as a place store my developments and related thoughts concerning polyphasic sleeping. If you're here I'm going to assume you already know what polyphasic sleeping is and that I won't need to hold your hand by defining phrases like monophasic or dymaxion.
How To Become An Outstanding Person
Wanting to become an outstanding person does not guarantee success.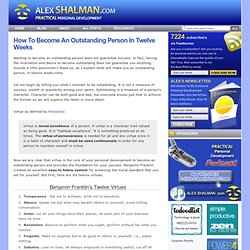 School isn't for everyone. There are just too many required classes that you must take in order to get to the stuff you actually want to learn. Plus the whole homework and testing system… I'll just stop there. There are tons of ways to educate yourself quickly and for much less money than with a college education. Skip the Writing 101 class, save yourself $200,000 and try out some of these handy methods if you're looking for some post-high school knowledge: Online Courses/Lectures – Too attached to the university system to totally let go of collegiate-style education?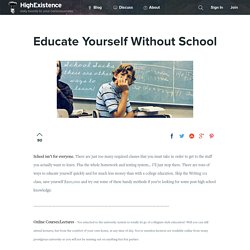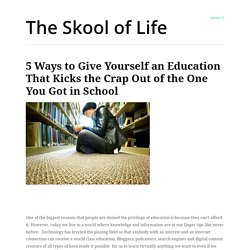 5 Ways to Give Yourself an Education That Kicks the Crap Out of the One You Got in School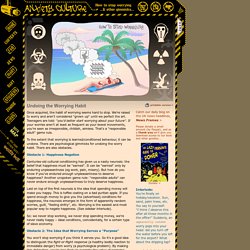 Undoing the Worrying Habit Once acquired, the habit of worrying seems hard to stop. We're raised to worry and aren't considered "grown up" until we perfect the art. Teenagers are told: "you'd better start worrying about your future".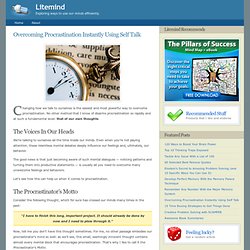 Changing how we talk to ourselves is the easiest and most powerful way to overcome procrastination. No other method that I know of disarms procrastination so rapidly and at such a fundamental level: that of our own thoughts. The Voices In Our Heads We're talking to ourselves all the time inside our minds. Even when you're not paying attention, these relentless mental debates deeply influence our feelings and, ultimately, our behavior. The good news is that just becoming aware of such mental dialogues — noticing patterns and turning them into productive statements — is usually all you need to overcome many unwelcome feelings and behaviors.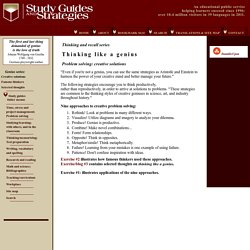 Thinking and recall series Problem solving: creative solutions "Even if you're not a genius, you can use the same strategies as Aristotle and Einstein to harness the power of your creative mind and better manage your future." The following strategies encourage you to think productively, rather than reproductively, in order to arrive at solutions to problems. "These strategies are common to the thinking styles of creative geniuses in science, art, and industry throughout history."
Goal setting techniques are not always very effective.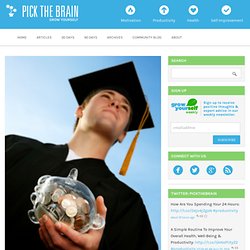 A Radical Goal Setting Technique