Science
Physics Database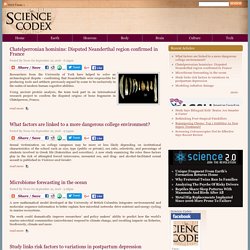 45 years on: How serotonin makes schistosome parasites move Posted By News On January 16, 2014 - 10:30pm Schistosoma mansoni and its close relatives are parasitic flatworms that affect millions worldwide and kill an estimated 250,000 people a year. A study published on January 16 in PLOS Pathogens identifies a new part of the molecular pathway that controls parasite movement. And because coordinated movement is essential for the schistosome life cycle in its human host, this protein is a promising new drug target.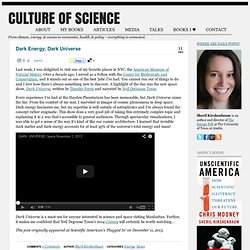 The latest wave of the UT Energy Poll just came out (full disclosure: I am the director) and results highlight the large disconnect between energy and the American public. The poll is a nonpartisan, objective, and comprehensive nationwide survey covering topics from efficiency and voting behavior to climate change and hydraulic fracturing*. This time we included a few energy literacy questions to gauge where Americans are on important energy topics related to policy and the economy. When asked, "Which country do you believe is the largest foreign supplier of oil for the U.S.?" 58 percent of respondents chose Saudi Arabia. Meanwhile, just 13 percent chose the correct answer, Canada.
Culture of Science | From climate, energy, & oceans to economics, health, & policy ~ everything is connected.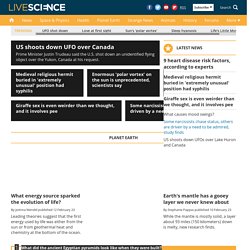 Solar Racers Sun Powered Micro VehiclesTake'em outside and watch'em race. $7.95 50 Years of Human Spaceflight - Regular Print Poster (12"x44") Celebrate five decades of human spaceflight with our exclusive wall poster, measuring 12"... $11.99 NASA 'Meatball' Official Logo 4.5" Sticker - Full Color NASA Logo Sticker - 4" Great for party favors, books, bikes and more. $4.95 NASA Worm Logo 4.5" Sticker - Red Get your own piece of NASA history! $6.95 Meteorite - Sikhote - Alin (Russia) Own a real piece of space. A great gift and a great space collectible. $27.95 Meteorite - Campo del Cielo (Argentina) Own a real piece of space. A great gift and a great space collectible. $29.95 NASA's Space Shuttle - XL Print Poster (18"x72") The illustrations pull apart the Space Shuttle and detail it inside and out. $19.49 Give Me Some Space Poster 'Nebula' - Regular Print Poster (24"x36") Grab your very own Give Me Some Space 'Nebula' Poster Today!
Cookies on the New Scientist website close Our website uses cookies, which are small text files that are widely used in order to make websites work more effectively.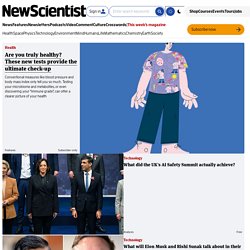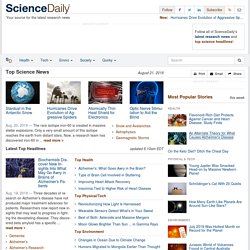 Megafloods: What They Leave Behind South-central Idaho and the surface of Mars have an interesting geological feature in common: amphitheater-headed canyons. Researchers offer a plausible account that all these canyons were created by enormous floods. ... > full story Image Perception in the Blink of an Eye Imagine seeing a dozen pictures flash by in a fraction of a second. You might think it would be impossible to identify any images you see for such a short time.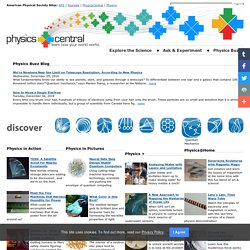 The Most Exciting Science to Happen at National Laboratories in 2014 Tuesday, January 14, 2014 Laboratories across the country stand at the forefront of scientific research in fields that include nuclear fusion, neutrino oscillation and the search for traces of dark energy as well as advances in biology, chemistry, medicine, geophysics, material s... more Theoretical Time Machine Could Also Clone Objects Monday, January 13, 2014 Originally published: Jan 13 2014 - 2:45pm, Inside Science News ServiceBy: Charles Q. Choi, ISNS Contributor(ISNS) -- Time travel is often a way to change history in science fiction such as "Back to the Future" and "Looper." Now researchers suggest a cer... more
How To Boldly Go Into Space lecture by Dr. Linda Spilker and Dr. Thomas Spilker Sunday, December 8, 2013 at 2 pm DRAWING ON THEIR DECADES OF WORK FOR NASA and the Jet Propulsion Laboratory (JPL) Drs.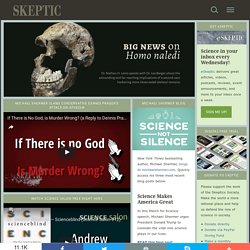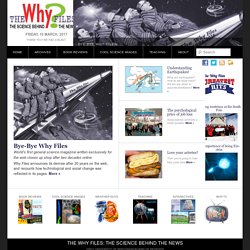 Senate approves extended unemployment compensation What does long-term job loss do to depression, anxiety, brooding? Could long-term job loss shorten your life? Does job loss lead to shaken baby More » Exercise helps pain after breast cancer treatment We reported on viruses that infect cancer cells, force them to make more virus, and then die. Can viruses become "intelligent bio-agents" against cancer? More » Army Corps offers $25-B carp-blocking plan for Chicago Ecologists are desperate to forestall a devastating invasion of the Lakes. Should canal be closed to cut off the damaging fish, or is it already More »
NOVA Energy LabHelp design energy systems that meet demand and save the greatest amount of carbon emissions for the least amount of moneyAstro Drone Crowdsourcing GameIf you own a Parrot AR.Drone Quadricopter, you can participate in the European Space Agency's (ESA) Astro Drone crowdsourcing game to help improve robot visionWeddell Seal Population CountHelp scientists in the field monitor the Weddell seal population in McMurdo Sound, Antarctica