Curriculum Portals
Digital Library for Earth System Education. Climate Change and Colorado's Future Climate change is real and it is occurring faster than originally predicted.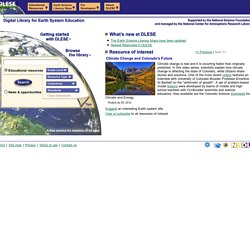 In this video series, scientists explain how climate change is affecting the state of Colorado, while citizens share stories and solutions. Middle School Chemistry | Download Free Science Activities, Access Chemistry Multimedia, Find Information on Workshops. NSDL Pathways - The National Science Digital Library. NSDL Network Partners NSDL network partners contribute collections of metadata (descriptive information) about resources to NSDL that are discipline-focused (e.g., chemistry), audience-focused (e.g., middle school educators), or resources of a specific type or format (e.g., multimedia content).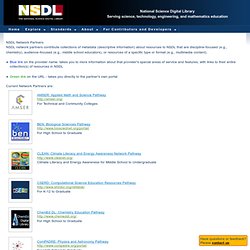 Blue link on the provider name: takes you to more information about that provider's special areas of service and features, with links to their entire collection(s) of resources in NSDL Green link on the URL - takes you directly to the partner's own portal. The APS Archive of Teaching Resources. Making Science Make Sense - Home. New York Times Knowledge Network. Online Science. Internet Scout Project. Writing is important to any job profession.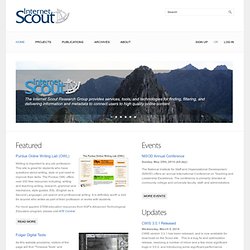 This site is great for students who have questions about writing, style or just need to improve their skills. The Purdue OWL offers over 200 free resources including: writing and teaching writing, research, grammar and mechanics, style guides, ESL (English as a Second Language), job search and professional writing. It is definitely worth a visit for anyone who writes as part of their profession or works with students. ENC Online: A K-12 math and science teacher center. Doing What Works - Math and Science. Office of Science Outreach. The Science Spot. Awesome Science Teacher Resources.
Learningscience.org. Thousands of Free Lesson Plans and Educational Resources for Teachers | Verizon Thinkfinity.org. Resources for STEM Education. Science Text Central. Project Kaleidoscope (PKAL) Education Recovery and Reinvestment Center. Where am I?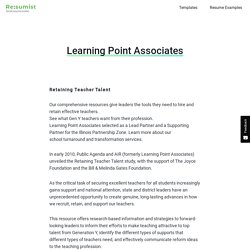 Skip navigation and go to content Take advantage of extraordinary opportunities – we can help! It is daunting enough to determine which of the three Innovation Grants (i3) to pursue. Science, Federal Resources for Educational Excellence (FREE) Teacher Resource Center. The Teacher Resource Center provides a preview collection of K-12 instructional materials.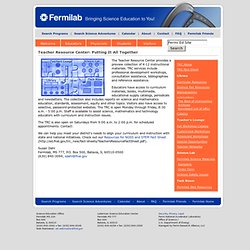 TRC services include professional development workshops, consultation assistance, bibliographies and reference assistance. Educators have access to curriculum materials, books, multimedia, educational supply catalogs, periodicals and newsletters. The collection also includes reports on science and mathematics education, standards, assessment, equity and other topics. Visitors also have access to selective, password-protected websites. For Educators. List Resources by Title - Consumers Guide to Afterschool Science. The Living Environment: Eggs Again. FREE Science Teaching and Learning Resources. Resources for Teaching Middle School Science--Contents. Curriculum Consortium - collaborative curriculum development to. OER Commons. TOP 100 SCIENCE SITES SORTED BY POPULARITY. NSDL - The National Science Digital Library.
---