RhinoCeros
SMART Move - SMART Solutions Network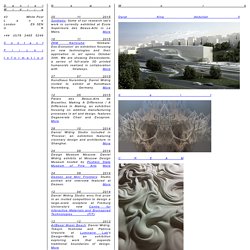 Design Miami / Art Basel Miami Beach 2013: Daniel invited to join Luminaire's Design+World Exhibition. Focusing on work that expands the boundaries of design, the show also features projects by Tokujin Yoshioka and Patricia Urquiola. More Digital Art Festival: Daniel Widrig invited to participate in an exhibition curated by Digital Art Center Taipei, Taiwan. Opening November 15, 2013.
Source of model - see http://www.scheepsbouwkunst.nl Rendered by Florian Heinzelmann - see www.shau.nl/projects/engdelft/ http://www.ak3d.de
Virtual Shape Research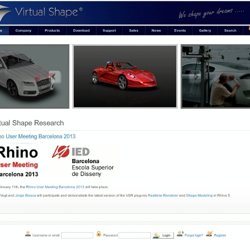 The second edition of the "Essential Mathematics for Computational Design" is now available with free download Essential Mathematics uses Grasshopper to introduce design professionals to foundation mathematical concepts that are necessary for effective development of computational methods for 3D modeling and computer graphics. This second edition includes a few new sections, but most importantly, it carefully reviews the material to ensure clarity and consistency of all concepts. This edition also includes all 31 Grasshopper samples in a separate file.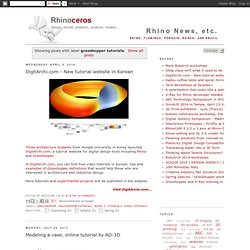 Rinus Roelofs - Rhinoceros