Anglais
La salle de bain | Des jeux pour apprendre l'anglais aux enfants | SpeakyPlanet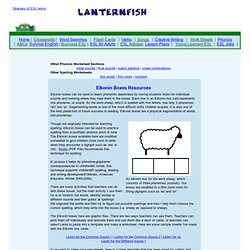 Though not originially intended for teaching spelling, Elkonin boxes can be used to practice spelling from a synthetic phonics point of view. The Elkonin boxes available here are modified somewhat to give children more room to write when they encounter a digraph such as /ee/ or /sh/. Moats (PDF File) recommends this technique for spelling:
Elkonin Boxes: Phonics Worksheets
Ces deux verbes sont des verbes de parole. Ils peuvent vous servir lorsque vous rapportez à quelqu'un ce que vous avez entendu. Le verbe "tell" dans le sens de "dire" ne peut s'utiliser qu'avec un complément de personne. Le verbe "say", quant à lui, peut être utilisé avec ou sans complément de personne. Voici un exemple triple pour illustrer la traduction de la phrase : "Il (m') a dit qu'il était très fatigué."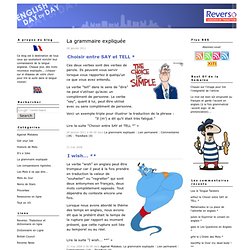 English Day by Day: La grammaire expliquée
Flashcards
flashcards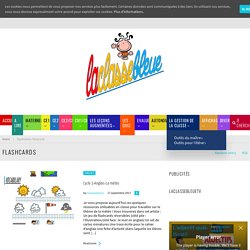 Voilà longtemps que j'avais pas créé de nouveau jeu de flashcards ! En voici un, tout simple, portant sur le thème des nombres 1 à 20. Comme les jeux précédents, il s'agit de flashcards réversibles : côté pile, l'illustration (ici le nombre en chiffre), côté face, le mot en anglais ! Niveau : cycle 3 « Sally go round the sun » est une jolie petite comptine idéale pour apprendre à ses élèves les jours de la semaine.
Encouragé par ce même collègue, j'ai donc tenté l'expérience. Voici donc les premières impressions : Lors de la première phase (incluse dans ma séance plus "classique") , je leur ai demandé d'écrire quelque chose qu'ils voulaient dire en anglais en inventant s'ils ne savaient pas...
la méthode naturelle d'apprentissage de l'anglais - Apprends l'anglais avec Memento et ses amis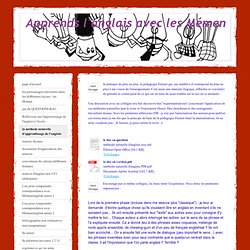 vocabulaire humain
About the Study Zone The Study Zone is for students of the English Language Centre (ELC) at the University of Victoria . ELC teachers create the English-language lessons and practice exercises. The site is designed for our adult English-language learners, but all are welcome to read the lessons and use the exercises. News and Feedback The comments on the Study Zone blog have been great!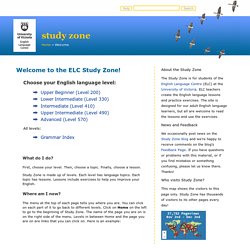 Children's Storybooks Online - Stories for Kids of All Ages
Monthly Activity Calendar: January 2012 EnchantedLearning