Musées 9
Русский музей
Fundación-Museo Jorge Oteiza. Alzuza, Navarra
Dopo varie campagne di restauro, uno degli edifici più significativi e centrali della città, Palazzo della Ragione, dal 12 aprile 2014 è la nuova sede della Galleria d'Arte Moderna Achille Forti. Il Palazzo ospita le collezioni comunali per la prima volta unite a quelle della Fondazione Cariverona e della Fondazione Domus. Il complesso monumentale che comprende la Torre dei Lamberti, la Cappella dei Notai e la Scala della Ragione, viene restituito alla città e ai suoi visitatori, che nelle quattro magnifiche sale allestite con i capolavori delle collezioni possono riscoprire opere straordinarie, dal 1840 al 1940, che raccontano la storia di Verona, delle sue collezioni e del loro rapporto con la città. La nuova Galleria perpetua il nome del grande mecenate Achille Forti (1878-1937): botanico di origine borghese, questo illustre cittadino lasciò al comune di Verona la maggior parte del suo vasto patrimonio, il palazzo dove risiedeva e la sua collezione d'arte.
Palazzo Forti - Verona - Galleria d'arte moderna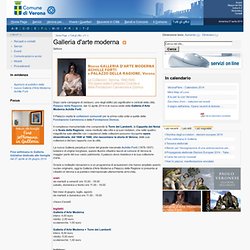 Percorsi alle Gallerie dell'Accademia di Venezia
Museo d'Arte Moderna e Contemporanea di Trento e Rovereto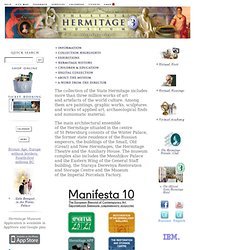 The collection of the State Hermitage includes more than three million works of art and artefacts of the world culture. Among them are paintings, graphic works, sculptures and works of applied art, archaeological finds and numismatic material. The main architectural ensemble of the Hermitage situated in the centre of St Petersburg consists of the Winter Palace, the former state residence of the Russian emperors, the buildings of the Small, Old (Great) and New Hermitages, the Hermitage Theatre and the Auxiliary House. The museum complex also includes the Menshikov Palace and the Eastern Wing of the General Staff building, the Staraya Derevnya Restoration and Storage Centre and the Museum of the Imperial Porcelain Factory.
Musei Civici Vicenza
MUSEO BORGOGNA - BORGOGNA MUSEUM
Museo di Castelvecchio - Homepage
Palladio - Centro Internazionale di Studi di Architettura Andrea Palladio
Galleria d'Arte Moderna - Home page
Orari, visite guidate e attività per famiglie nei prossimi giorni di festa Dal 10 aprile al 15 giugno 2014Il celebre Ragazzo morso dal ramarro di Michelangelo Merisi dalla Fondazione Longhi di Firenze alla GAM. Con un padrone di casa d'eccezione: Ettore Spalletti.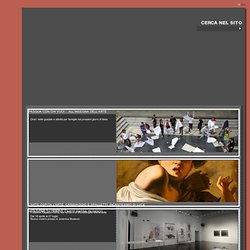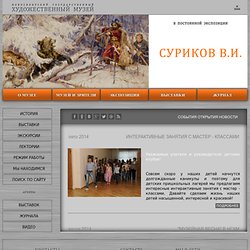 С 18 декабря в Новосибирском государственном художественном музее будет работать выставка керамики, приуроченная IX Международному фестивалю сибирской керамики. Как всегда основное содержание фестивальной выставки остается загадкой. Комплектуется выставки экспонатами участников по их прибытии. Известно лишь, что в рамках художественной экспозиции фестиваля пройдут несколько небольших авторских выставочных проектов: К 80-летию скульптора и керамиста В.Семеновой с презентацией буклета; забавная коллекция "Чайники" Анатолия и Зинаиды Корчагиных с.Ташара Мошковского района НСО, проект красноярских керамистов "Чай с радугой"; и "Ретросувенир"
НГХМ
Art Museum
Fondazione Querini Stampalia
FONDAZIONE ACCORSI - SCELTA DELLE IMPOSTAZIONI GRAFICHE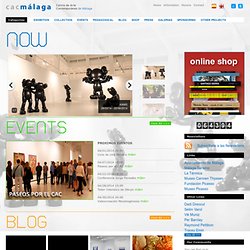 La galería Victoria Miro Mayfair presenta Walk towards Hare Hill, una serie... La Fundación Contemporánea ha presentado los resultados de la novena consulta semestral... Pace Gallery presenta la exposición que reúne casi 30 años de trabajo... Knick – Falte in der Schädeldecke es la primera exposición en solitario...
CAC Málaga · Modern Art Center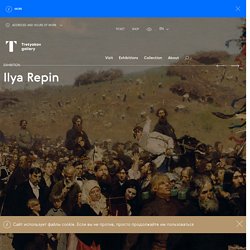 Tretyakov State Gallery
The State Tretyakov gallery possesses a unique collection of Russian art which includes masterpieces created for more than a thousand years. The Gallery was founded by a Russian merchant and maecenas Pavel Tretyakov. He donated his collection to the city of Moscow in 1892. The State Tretyakov gallery has since become a world-famous museum. Nowadays it contains more than 170 000 works by Russian artists from the early religious paintings to the modern art objects.
OutsiderArt
Fondazione Palazzo Bricherasio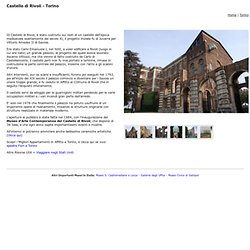 IIl Castello di Rivoli, è stato costruito sui resti di un castello dell'epoca medioevale esattamente del secolo XI, il progetto iniziale fu di Juvarra per Vittorio Amedeo II di Savoia. Era stato Carlo Emanuele I, nel '600, a voler edificare a Rivoli (luogo in cui era nato) un grande palazzo, al progetto del quale aveva lavorato Ascanio Vittozzi, ma che venne di fatto costruito da Carlo di Castellamonte, il castello però non fu mai portato a termine, rimase in costruzione la parte centrale del palazzo, insieme con l'atrio e gli scaloni d'onore. Altri interventi, pur se scarsi e insufficienti, furono poi eseguiti nel 1793, poi all'inizio del XIX secolo il palazzo comincio a diventare per i Savoia un onere troppo grande, e fu ceduto in Affitto al COmune di Rivoli che in seguito l'acquistò interamente.
Castello di Rivoli - Torino - Museo d'Arte Contemporanea
Moscow museum of modern art
Ìîñêîâñêèé Êðåìëü
Palazzo Grassi
Fondazione Bevilacqua La Masa
Musei Vaticani - Sito Ufficiale
Государственный Музей Изобразительных Искусств им. А.С.Пушкина. The Pushkin Fine Arts Museum, Russia.
Irkutsk regional art museum after the name of V.P.Sukachov The site is created at the financial support of the
Иркутский художественный музей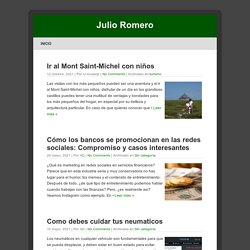 サイト オレはエロ動画をよく利用しているのですが、最近はその中でもマニアックなジャンルが好きになってきました。 エロ動画のサイトはたくさんありますね。 インターネットで検索すると会員向けサイトや、有料サイト。
Museo Julio Romero de Torres
CAAM. Centro Atlántico de Arte Moderno
Museo Civico, Biblioteca e Mediateca di Urbania (PU)
Palazzo Colonna
Chelyabinsk Region Picture Gallery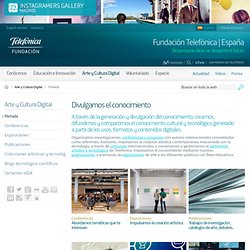 Divulgamos el conocimiento A través de la generación y divulgación del conocimiento, creamos, difundimos y compartimos el conocimiento cultural y tecnológico generado a partir de los usos, formatos y contenidos digitales. Organizamos investigaciones, conferencias y congresos con autores internacionales consolidados como referentes. Asímismo, impulsamos la creación artística contemporánea relacionada con la tecnología, a través de concursos internacionales, y conservamos y gestionamos el patrimonio artístico y tecnológico de Telefónica. Impulsamos el conocimiento mediante nuestras publicaciones, y acercando las exposiciones de arte a los diferentes públicos con fines educativos.
Fondazione Musei Civici di Venezia
The permanent collection is composed of masterworks of Cubism, Futurism, European Abstractionism, Metaphysical Painting, Surrealism, and American Abstract Expressionism. Among the artists represented are Klee, Picasso, Braque, Duchamp, Léger, Brancusi, Severini, Balla, Dalí, Magritte, Delaunay, Kupka, Miró, Picabia, Mondrian, Kandinsky, van Doesburg, Giacometti, Ernst, Pollock, Rothko, Calder, Moore, and Marini. Explore works in the Peggy Guggenheim Collection.
Venice
Museo Revoltella
Portuguese Institute of Museums
Current Program | Museu do Chiado - MNAC
The Fundació Suñol is a private, non-profit making organisation which has put Josep Suñol's contemporary art collection on display to the public, and at the same time is running a project which encourages the production and diffusion of avant-garde art. The Foundation has a two-pronged approach. Firstly it aims to show the entire collection on an on-going basis but presented in different formats, from series that are chronological to others where dialogues and interactions occur between the different pieces in the collection. The second approach, Nivell Zero, will take place in a different physical and temporal space and will accommodate all kinds of practical and theoretical activities based on arts firmly committed to the 21st century.
Fundació Suñol, Barcelona. Contemporary Art. | La Fundació
MÀQUINA DE SOMNIS Amb motiu de l'exposició "Just davant nostre", Javier Calvo i Víctor Nubla proposen una peça inspirada en la Dream Machine de Brion Gysin. FONS ÀUDIO #25. Eulàlia Valldosera Eulàlia Valldosera parla sobre els seus usos de la llum, la seva condició de dona, els seus processos creatius i les seves obres presents a la Col·lecció MACBA. SON[I]A #187.
Centre de Cultura Contemporània de Barcelona
Casa-Museu Medeiros e Almeida
M U S E U _ C O L E C Ç Ã O _ B E R A R D O
Home
Museu Calouste Gulbenkian
Fundación Caixa Galicia - La promoción de la cultura de Caixa Galic...
Museu Episcopal de Vic
Museo Patio Herreriano de Valladolid Página Principal
Inicio
sanfrancisco - Portada
ivam.es. Instituto Valenciano de Arte Moderno Centre Julio González
inicio - Museo de Bellas Artes de Valencia
Museo Bellas Artes de Sevilla. Portal de Museos y Conjuntos Arqueológicos y Monumentales de Andalucía
Museu Frederic Marès
Museo Vostell Malpartida
Centro Andaluz de Arte Contemporáneo
Museo Esteban Vicente
::.:: cGac - ::.::
MUSEO DE NAVARRA
Fundació Pilar i Joan Miró a Mallorca
MGEC - Marbella
Fundación Bartolomé March
Museo Picasso Málaga
Museo Sorolla
Fundación Lázaro Galdiano - Museo
Museu d'Art Jaume Morera
MUSAC ::: Museo de Arte Contemporáneo de Castilla y León
Giri in bicicletta - un' ottimo modo per trascorrere il tempo libero
Castello del Buonconsiglio monumenti e collezioni provinciali
Palazzo Ruspoli
Chamber of Deputies - 16 th Parliament - Administration - Chamber Premises - Artistic heritage - Artistic heritage (Part 1)
Museo Napoleonico
Museo de Arte Contemporáneo
La Alhambra de Granada
Museo Chillida-Leku
Inicio | Museo de Bellas Artes de Bilbao
Accademia dei Concordi - Pinacoteca