Recipes
Seasonal fruit and vegetable calendar | Eat Seasonably
Autumn Apple and Butternut Soup
↓ All Related Articles This healthy food list will provide a solid outline of what you should be eating more of. This list is not all encompassing. There are other fruits, vegetables, nuts, etc. that you may not see listed here. For your convenience, I have only listed the most well known, affordable and available types for each category.
Healthy Food List
Warm spices, strong tea and steamed milk swirling around in my tummy make chai lattes a favorite during the winter months. It warms me from the inside out in a way that puts coffee and tea to shame. Unfortunately, the chai concentrate from certain coffee chains is too sweet. But there is something better. It never occurred to me to make my own chai. (Certainly it must be too hard.)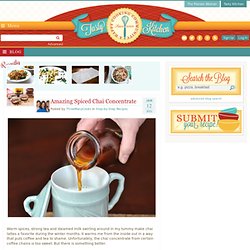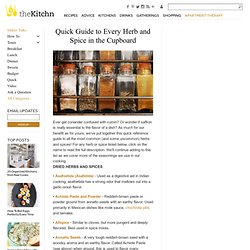 Ever get coriander confused with cumin? Or wonder if saffron is really essential to the flavor of a dish? As much for our benefit as for yours, we've put together this quick reference guide to all the most common (and some uncommon) herbs and spices! For any herb or spice listed below, click on the name to read the full description.
My Fridge Food - Recipes you already have in your Fridge
Healthy Eats – Food Network Healthy Living Blog & Archive & R...
Make this whole quick, spicy meal for less than $15. Robin cooked up these healthy, budget-friendly recipes this morning on the Today Show! When I was deciding what recipes to cook for my Today Show appearance, the producer suggested something "fast and fiery." Since fast dishes are my mantra (Quick Fix Meals, anyone?) and making spicy dishes is simple, I challenged myself by making each dish for $5 or less.