Qualitative Analysis (Análises Qualitativas)
Help
EXMARaLDA Downloads Tools Corpora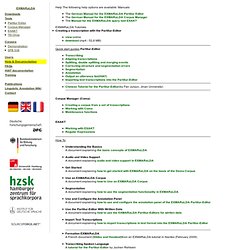 AnSWR | Software | Statistics and Surveillance | Topics | CDC HIV/AIDS
GATE is... open source software capable of solving almost any text processing problema mature and extensive community of developers, users, educators, students and scientistsa defined and repeatable process for creating robust and maintainable text processing workflowsin active use for all sorts of language processing tasks and applications, including: voice of the customer; cancer research; drug research; decision support; recruitment; web mining; information extraction; semantic annotationthe result of a €multi-million R&D programme running since 1995, funded by commercial users, the EC, BBSRC, EPSRC, AHRC, JISC, etc.used by corporations, SMEs, research labs and Universities worldwidethe Eclipse of Natural Language Engineering, the Lucene of Information Extraction, the ISO 9001 of Text Mininga world-class team of language processing developers If you need to solve a problem with text analysis or human language processing you're in the right place.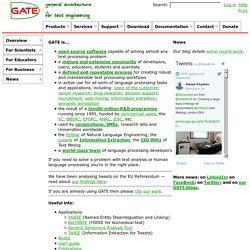 Grounded Theory Institute - The Grounded Theory Methodology of Barney G. Glaser, Ph.D - Home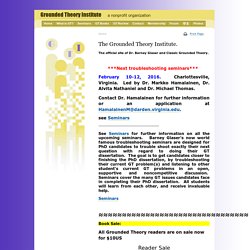 The official site of Dr. Barney Glaser and Classic Grounded Theory. It's true. The Grounded Theory Review is now an open access journal!
The Literature Review in Grounded Theory‬‏