Self-Improvement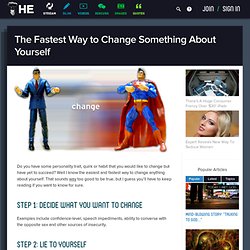 Do you have some personality trait, quirk or habit that you would like to change but have yet to succeed?
The Fastest Way to Change Something About Yourself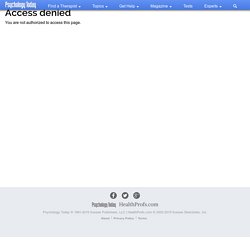 10 Life-Enhancing Things You Can Do in Ten Minutes or Less
By
By Andrew Newburg | Yawn. Go ahead: Laugh if you want (though you'll benefit your brain more if you smile), but in my professional opinion, yawning is one of the best-kept secrets in neuroscience.
Penn Gazette | Essays | Notes from the Undergrad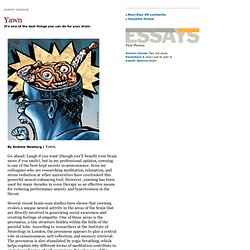 Developing good habits is the basic of personal development and growth. Everything we do is the result of a habit that was previously taught to us. Unfortunately, not all the habits that we have are good, that's why we are constantly trying to improve.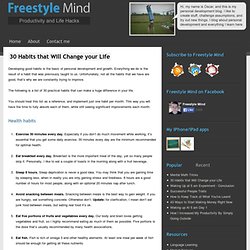 30 Habits that Will Change your Life
A heuristic is a "rule-of-thumb", advice that helps an AI program or human think and act more efficiently by directing thinking in an useful direction. Some of these heuristics are age-old wisdom, bordering on cliche, but most are actually helpful.
Mental Heuristics Page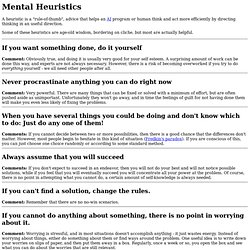 50 Life Secrets and Tips | High Existence
Fake it Till You Make it: 10 Ways to Feel Confident (Even When You Aren't)
"Original Fake" Photo Credit: courtesy of MashKulture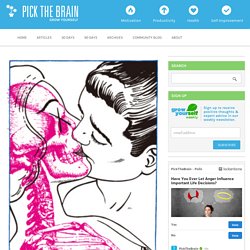 Much of the brain is still mysterious to modern science, possibly because modern science itself is using brains to analyze it.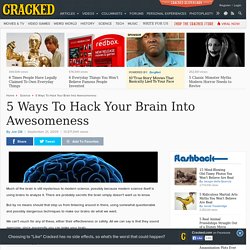 5 Ways To Hack Your Brain Into Awesomeness | Cracked.com
50 Questions That Will Free Your Mind | Freedom Unplugged