Self-Improvement
The Fastest Way to Change Something About Yourself. Do you have some personality trait, quirk or habit that you would like to change but have yet to succeed?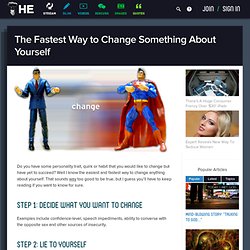 Well I know the easiest and fastest way to change anything about yourself. That sounds way too good to be true, but I guess you'll have to keep reading if you want to know for sure. Step 1: Decide what you want to change. 10 Life-Enhancing Things You Can Do in Ten Minutes or Less. By It usually takes us much longer to change our moods than we'd like it to take.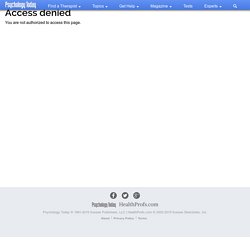 Here are ten things you can do in ten minutes or less that will have a positive emotional effect on you and those you love. . See it online at Oprah.com . Penn Gazette | Essays | Notes from the Undergrad. By Andrew Newburg | Yawn.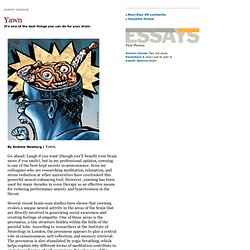 Go ahead: Laugh if you want (though you'll benefit your brain more if you smile), but in my professional opinion, yawning is one of the best-kept secrets in neuroscience. Even my colleagues who are researching meditation, relaxation, and stress reduction at other universities have overlooked this powerful neural-enhancing tool. However, yawning has been used for many decades in voice therapy as an effective means for reducing performance anxiety and hypertension in the throat. Several recent brain-scan studies have shown that yawning evokes a unique neural activity in the areas of the brain that are directly involved in generating social awareness and creating feelings of empathy. One of those areas is the precuneus, a tiny structure hidden within the folds of the parietal lobe. 30 Habits that Will Change your Life. Developing good habits is the basic of personal development and growth.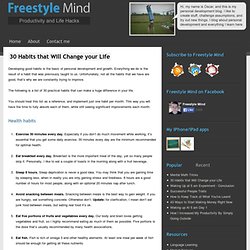 Everything we do is the result of a habit that was previously taught to us. Unfortunately, not all the habits that we have are good, that's why we are constantly trying to improve. Mental Heuristics Page. A heuristic is a "rule-of-thumb", advice that helps an AI program or human think and act more efficiently by directing thinking in an useful direction.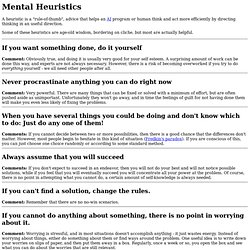 Some of these heuristics are age-old wisdom, bordering on cliche, but most are actually helpful. If you want something done, do it yourself Comment: Obviously true, and doing it is usually very good for your self esteem. A surprising amount of work can be done this way, and experts are not always necessary. However, there is a risk of becoming overworked if you try to do everything yourself - we all need other people after all.
50 Life Secrets and Tips. Fake it Till You Make it: 10 Ways to Feel Confident (Even When You Aren't) "Original Fake" Photo Credit: courtesy of MashKulture Is your self-confidence natural, or a daily struggle?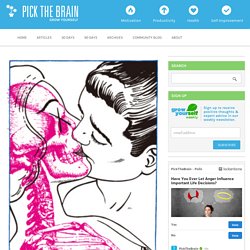 Many people's confidence naturally wavers from day to day, leaving them too timid or confused at just the wrong time. Whether you are naturally confident or could use some better eye contact with your life, setting in place a few simple strategies goes a long way to stoke your inner confidence. 5 Ways To Hack Your Brain Into Awesomeness. Much of the brain is still mysterious to modern science, possibly because modern science itself is using brains to analyze it.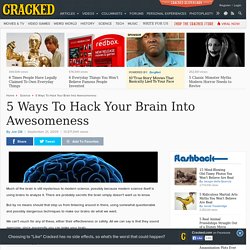 There are probably secrets the brain simply doesn't want us to know. But by no means should that stop us from tinkering around in there, using somewhat questionable and possibly dangerous techniques to make our brains do what we want. We can't vouch for any of these, either their effectiveness or safety. All we can say is that they sound awesome, since apparently you can make your brain... 50 Questions That Will Free Your Mind | Freedom Unplugged.
---