Extension
Home | Studiolab Community
Miriada X
YCAM 山口情報芸術センター - YCAMポータル
ruralías
Presente la papa.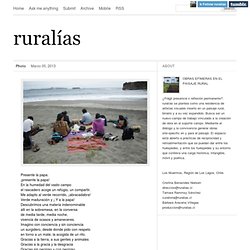 Mesa de Trabajo – RED DE RESIDENCIAS
Estimados compañeros de LabSurLab.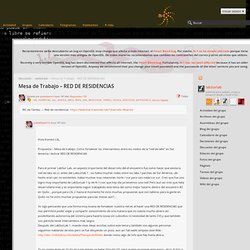 La Linea Interdisciplinario
Asociacion de Software Libre del Ecuador | Ecuador Libre - Ecuador Soberano
Residencia Taller
Residencia: « Pujinostro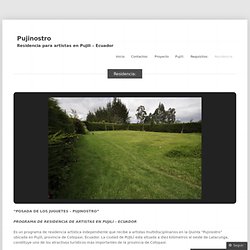 diferencialhubmedial.wordpress.com
ArTeK
LaREDada | Miscelánea cultural
Panal de arte
-NO LUGAR-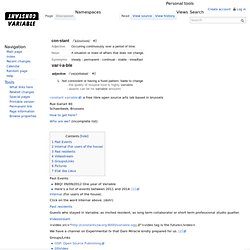 Define From define Jump to: navigation, search
Define - define
desisla
Desislaciones
residencia temporal
Festival Internacional CulturaDigital.Br | 2 a 4 de dezembro - RJ
LabSurLab - Medellín 2011
Arts@CERN | Arts@CERN
translife 2011: National Art Museum of China
Molior
nuvem - estação rural de arte e tecnologia
Research iota
iota's Research Program is two fold: First, to provide the resources necessary for academic inquiry in the form of our study center and online publications. Second, to encourage and support the work of individual scholars engaged in special projects.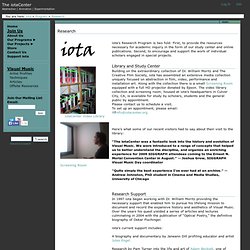 Interaction13 | Home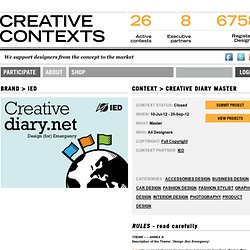 Creative Diary Master | Creative Contexts
RULES - read carefully Description of the Theme: 'Design (for) Emergency'
Abierta nueva convocatoria para postular al Programa Global Connection | Corfo
Start-Up Chile pretende levantar US$5 millones de capital en primer Demo Day Nacional | Corfo
11vo Festival Internacional de Video/Arte/Electrónica > VAE11 > PERÚ | AREQUIPA > CUSCO > LIMA < 28 JUNIO – 27 JULIO, 2010
A T A - ALTA TECNOLOGIA ANDINA
USE_lab: Llamada artículos de investigación para libro | UseLab Sevilla
www.escuelab.org | co-elaboración y aprendizaje
www.cibervision.org
ljubljana digital media lab - site index
CCEBA - BLOG MEDIALAB
Apuntes para un borrador El Laboratorio del Futuro de Conectar Igualdad, presenta el próximo viernes 28 de Septiembre a las 17.30 horas el taller a cargo de Ignacio Nieto, Licenciado en Artes Visuales y un experto en programación y proyector multimediales.
Fundación CLIC
ASIM´TRIA
insulares/divergentes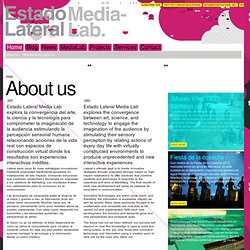 About us | Estado Lateral Media Lab
"Museo Vivo" CCB Santiago del Estero
banquete_nodos y redes pagina web: http://www.banquete.org/banquete08 Desde que Santiago Ramón y Cajal descubriera la estructura y funcionamiento de las redes neuronales hasta las teorías de Manuel Castells sobre la Sociedad Red, el tiempo apenas ha avanzado un siglo. No obstante, en este período la sociedad ha experimentado una de sus mayores aceleraciones en todos los órdenes. Nuestra vertiginosa transformación tecnocientífica, social y cultural, ha configurado un nuevo paradigma basado tanto en la complejidad de las múltiples realidades en las que operamos simultáneamente, como en la interconexión entre procesos y acontecimientos que se consideraban autónomos, incompatibles o simplemente incomprensibles. [+ info] Interactivos?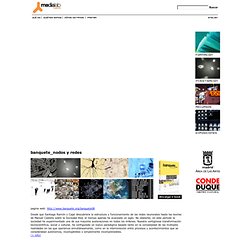 Cultura Libre Universidad de Chile
Festivales Internacionales
Centro Cultural de España – Santiago
Artishock | Revista de Arte Contemporáneo
People and Media Lab
Comunidad Abierta Arte y Tecnologia | Generando espacios para compartir información, conocimiento y experiencia.
videodanza.cl
INTERFACE
Oficinadesonido
tsonami
mutek | mutek
ArtNumerica.net - arte y tecnologías
Productora Mutante
mediateca libre
Destacados | Anilla Cultural MAC Chile
Anilla Cultural | Latinoamérica-Europa
10 bienal de video y artes mediales
inicio | Plataforma Cultura Digital