Photo collections
Annexe Work sur antoine-helbert.com
Magnum Photos Photographer Portfolio
An Iranian Journey | a photo story by Hossein Fatemi | Panos Pictures
Photographing in his native Iran for over a decade, Hossein Fatemi shows a face of Iran far removed from the images of flag-burning demonstrators and turbanned mullahs that have dominated news reporting from the Islamic Republic.~~Before the Islamic Revolution in 1979, Iran under the Shah had close relations with the United States which saw it as a reliable ally in a volatile region and an important bulwark against the neighbouring Soviet Union. With its vast oil reserves, Iran was a pivotal power in the geopolitical landscape of the Middle East and the Shah's drive to secularise the country aligned with Western intentions for the region. All this changed, however, with the revolution that brought Ayatollah Khomeni to power and inaugurated decades of virulent anti-Americanism. For over twenty years, the news and imagery coming out of Iran have been dominated by chador-clad women, flag burning demonstrations and the reports of nuclear skulduggery.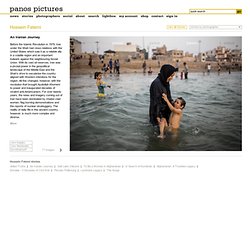 NOTES FOR AN EPILOGUE (2011 - ongoing) Spiritual tradition and physical heritage are simultaneously disintegrating in Romania. Time is beginning to undermine centuries-old traditions preserved in tiny villages, in communities of only a few houses, as well as the bastions of the communist era's enforced industrialisation, which became part and parcel of Romania's recent history.
TAMAS DEZSO PHOTOGRAPHER - NOTES FOR AN EPILOGUE (2011 - ongoing)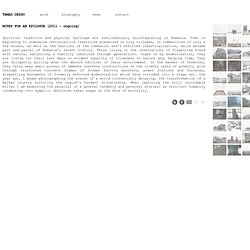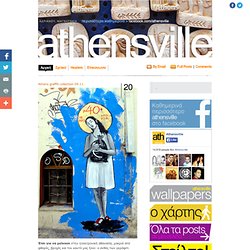 Αυτό το ιστολόγιο Search Αρχείο
Athens graffiti collection 09.11
Αthens Street Art collection 09 2012
Αυτό το ιστολόγιο Search Αρχείο Ψάξε στο Athensville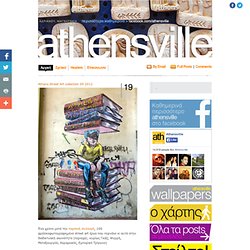 Παρθενώνας, 1908 Πρόβατα κάτω από την Ακρόπολη, 1903 Άποψη της Ακρόπολης από το Θησειο,1920 Αθήνα, οδός Αθηνάς, 1920 Αθήνα, οδός Ερμού 1920 Κηφισιά, 1920
59 αριστουργηματικές φωτογραφίες από την Ελλάδα (1903-1920) | RETRONAUT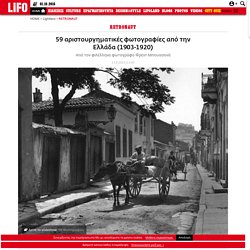 Έγχρωμη Αθήνα 1968-1970 | RETRONAUT
Studio Visit: Platon's Greece
Photography from Romania
In 1963 my family moved to Greece for a year while my father taught at the University of Athens. We returned to the USA in 1964 and then moved back to Greece in 1968. The whole time we were there my father was taking photos. In 2005 I scanned my father's slides of Greece and undertook the task of cleaning them up.
Photos of Greece: 1963 to 1972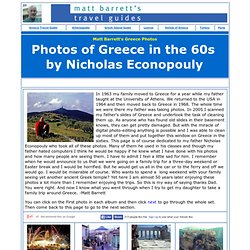 source:life hydra
Gallery/Interview: Howard French Gets Intimate Look at China's Characters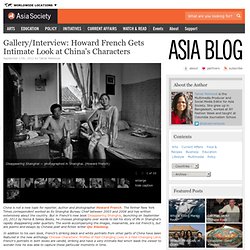 1 of 10 Disappearing Shanghai — photographed in Shanghai. (Howard French) China is not a new topic for reporter, author and photographer Howard French. The former New York Times correspondent worked as its Shanghai Bureau Chief between 2003 and 2008 and has written extensively about the country.
TÜRKİYE'DE ZAMAN
A Glimpse of the World: The Photography of Howard W. French
Bucharest seen by an american tourist in 1974 | Only in Romania
smic Communist Constructions Photographed
Inspired by the finest Suprematist utopias, the Georgian Ministry of Highways with its reduced anchorage. (G. Chakhava, Z. Dzhalaganiya, T.
Delta Dreams | a photo story by Petrut Calinescu | Panos Pictures
The Danube Delta, Europe's most pristine river delta, is a 5000 sq km expanse of low-lying wetland that has remained relatively untouched and sparsely populated, despite lying along the faultline where empires have repeatedly clashed over centuries. ~~At the end of its nearly 2,900 km course, the Danube, Europe's longest river, spreads out into countless tentacles over a huge, watery plain along the border between Romania and Ukraine. The Danube Delta, Europe's second largest after the great Volga Delta on the Caspian coast, was declared a UNESCO World Heritage site in 1991 and has remained relatively pristine, largely due to its relative isolation from major urban centres and a very thinly spread population of around 20,000.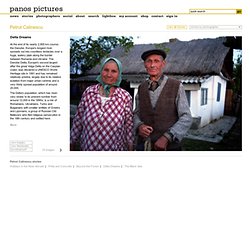 rian dundon – fringe life: negotiating modernity in chinas provincial grey zones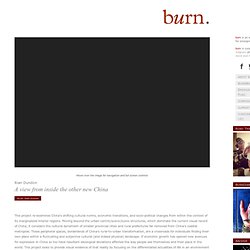 Hover over the image for navigation and full screen controls Rian Dundon A view from inside the other new China play this essay This project re-examines China's shifting cultural norms, economic transitions, and socio-political changes from within the context of its marginalized interior regions. Moving beyond the urban-centric/scenic/iconic structures, which dominate the current visual record of China, it considers the cultural dynamism of smaller provincial cities and rural prefectures far removed from China's coastal metropole.
Online communism photo collection
Best photos of the year 2011 | Analysis & Opinion | Reuters
Burma's political prisoners – gallery | World news
Burma has said it is set to release prisoners, apparently including political detainees. More than 2,000 political prisoners – including monks, students, journalists, lawyers, MPs and over 300 members of Aung San Suu Kyi's opposition National League for Democracy – are incarcerated in horrendous conditions. Former prisoners are photographed with the name of a current political prisoner written on their palm. The photographs are taken from Abhaya - Burma's Fearlessness, by James Mackay, published by River Books in November 2011 (ISBN 978 616 7339 139, price £19.95)
Full Focus | Analysis & Opinion | Reuters
Associated Press photographer Anja Niedringhaus was killed today, shot to death by an Afghan policeman while covering the upcoming national election. She covered conflicts from Bosnia to Afghanistan for more than 20 years, earning a Pulitzer Prize in 2005, as part of a team of AP photographers covering the Iraq War. Last November I was very happy to be able to feature her amazing work in a photo essay titled "Afghanistan: Seen Through the Lens of Anja Niedringhaus."
-Online Browsing-
πολιτιστικη εταιρεια "ΦΩΤΟΓΡΑΦΙΖΟΝΤΑΣ"
Image galleries
Allen Ginsberg Project - Photography
Hier komt de hoofdkop Hier komt een subkop
Detroit in ruins | Art and design | The Observer
Yad Vashem Photo Archive