Photography
Make yourself an Amazing Typographic Portrait. The tutorial is made after receiving a reader's request.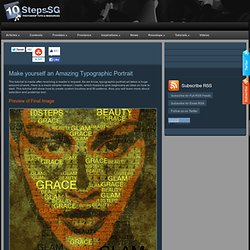 As we know, typographic portrait art takes a huge amount of work. Here is a much simpler version I made, which hopes to give beginners an idea on how to start. This tutorial will show how to create custom brushes and fill patterns. Also you will learn more about selection and posterize tool. Preview of Final Image. Making Complex Selections in Photoshop - DesignFestival » For Web Design Trends | Inspiration | Design Theory | Colors | Web Fonts | UX | Photoshop | Tutorials and more. Making precise selections in Photoshop is an essential skill that every designer needs.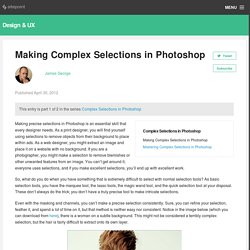 As a print designer, you will find yourself using selections to remove objects from their background to place within ads. As a web designer, you might extract an image and place it on a website with no background. 99 Excellent Examples of Forced Perspective Photography | Photography. Forced perspective is a technique that employs optical illusion to make an object appear farther away, closer, larger or smaller than it actually is.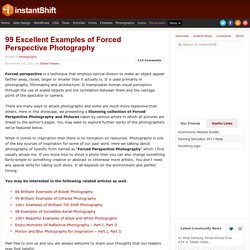 It is used primarily in photography, filmmaking and architecture. It manipulates human visual perception through the use of scaled objects and the correlation between them and the vantage point of the spectator or camera. There are many ways to attack photography and some are much more expensive than others. All HTC phones.
500px / Home. - StumbleUpon. Free Photoshop Tutorial - Background blur. In the sample picture, depth of focus is large, and so all the details are sharp.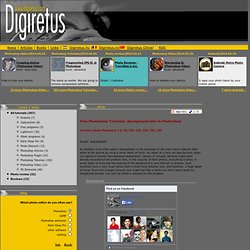 We'd like to emphasize the monument in the foreground by blurring the background. On the tools palette, change to Quick Mask mode by clicking the icon marked with a red circle. Nothing visible happens, but in this mode, you can use a properly configured brush to mask out the areas you want to leave sharp. Later changes will not affect the masked areas.Change to the Brush tool (press B), select a mid-sized brush (we have used a 45-pixel one), and carefully cover the areas you want to leave unchanged. By default, covered areas display with a red veil. Halftone Dots and Linear Light Tutorial. Back to Tutorials Halftone Dots and Linear Light Tutorial Step 1.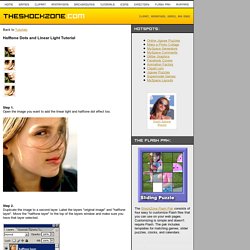 Open the image you want to add the linear light and halftone dot effect too. Step 2. Duplicate the image to a second layer. How To Make Digital Photos Look Like Lomo Photography. A Post By: Darren Rowse The following tip on getting digital images to look like Lomo Images was submitted by DPS reader – Frank Lazaro.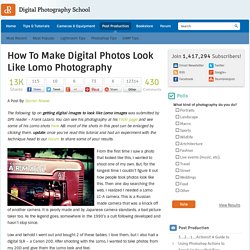 You can see his photography at his Flickr page and see some of his Lomo shots here NB: most of the shots in this post can be enlarged by clicking them. update: once you've read this tutorial and had an experiment with the technique head to our Forum to share some of your results. From the first time I saw a photo that looked like this, I wanted to shoot one of my own. But, for the longest time I couldn't figure it out how people took photos look like this. Then one day searching the web, I realized I needed a Lomo LC-A camera. Photoshop - StumbleUpon. 30 Christmas Holiday PSD & AI Flyer Templates The success of any event, being it a show, a sale, a party or a simple get-together, often depends on how well you can promote it.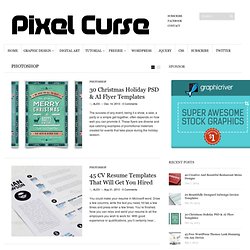 These flyers are diverse and eye-catching examples of promotional materials created for events that take place during the holiday season. 45 CV Resume Templates That Will Get You Hired You could make your resume in Microsoft word. Draw a few columns, write the text you need, hit tab a few times and press enter a few times. Still life: Bent objects & OWNI.eu, News, Augmented - StumbleUpon. UPDATE: The Return of Bent Objects Wires transform these objects from inanimate to hilarious works of art.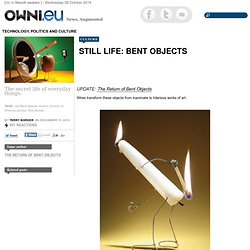 Little polish girl McDonalds as Sculpture Materials. 20 Fantastic Photoshop Manipulation Tutorials -2010 - Photoshop Website - Tutorials,Brushes & more.. - StumbleUpon. Achieving a Vintage Look Through Color Tones in Photoshop CS - StumbleUpon. By Guest Contributor Anna Gay Photographers are often striving for a "vintage" look in their photos, and even though there are endless ways of achieving a vintage look, there are a couple of characteristics to keep in mind.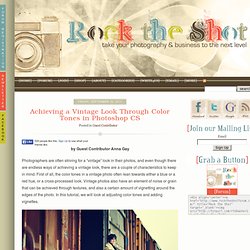 First of all, the color tones in a vintage photo often lean towards either a blue or a red hue, or a cross-processed look. Wild Scenics Pictures - StumbleUpon. 15 Best Photoshop Light Effect Tutorials | Design Dim - StumbleUpon. Perfect online (cloud based) tool for tracking your time and costs.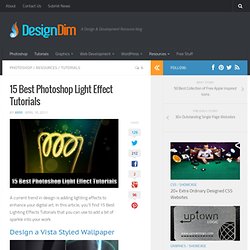 Improve your productivity and bill… Munditia is classy and elegant eCommerce Theme for WordPress. It is a complete solution for your online… We showing you the huge collection of event management logo design for Inspiration. This is really true… 4000 Android Icons Working on an Android app or just like the style from the Android OS? This collection… Download 890 handwritten decorative vector shapes in Adobe Illustrator and Adobe Photoshop (resizable… Download 6 Creative minimalistic corporate and product flyer templates.
A Showcase of Workstations that'll Make You Jealous | Inspiration - StumbleUpon. Whether you're a designer, developer, animator, or blogger, your workstation plays a major role in how you get things done. Some of us like a neat, clean, and inspiring workspace, while others require a crazy over-the-top hardware configuration. In this article, we've compiled a showcase of photos that will give you workstation envy. The thing about workstations is that even if you have a nice one, seeing another awesome setup can make you a bit jealous.
---