Critical Thinking
You Are Not Alone OR Fighting Back Is Bad For Ratings" - MOC #43 by comedian Lee Camp‬‏
How the Sheep are Led to Slaughter Fiat Money Web
Worldview and Motivation - What the Enneagram looks at: The Enneagram brings the way we view the world into sharp, clear focus. Our particular worldview impacts the unique way each of us brings our own thoughts, feelings and motivations to any situation. The Enneagram is like the perceptual glasses that we wear.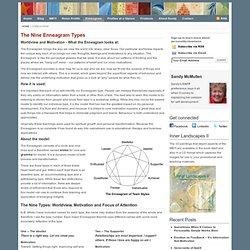 The Enneagram is a model of nine worldviews and motivations
VicesAreNotCrimes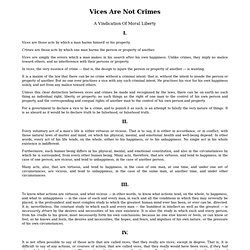 Vices Are Not Crimes A Vindication Of Moral Liberty Vices are those acts by which a man harms himself or his property. Crimes are those acts by which one man harms the person or property of another. Vices are simply the errors which a man makes in his search after his own happiness.
The Machine is Us/ing Us (Final Version)
VicesAreNotCrimes
25 Beautifully Illustrated Thought-Provoking Questions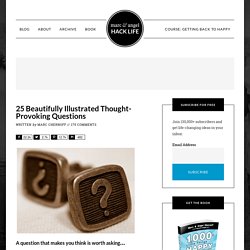 post written by: Marc Chernoff Email A question that makes you think is worth asking… At the cusp of a new day, week, month, or year, most of us take a little time to reflect on our lives by looking back over the past and ahead into the future. We ponder the successes, failures and standout events that are slowly scripting our life's story. This process of self reflection helps us maintain a conscious awareness of where we've been and where we intend to go.
A father's day wish: Dads, wake the hell up!
Jeff Pearlman says a mom acquaintance is bereft that her husband shirked child carePearlman says he's a stay-at-home-dad fully involved in care of his two young childrenHe says dads need to get involved, childhood is short, tiredness from work no excusePearlman: Here are 10 rules for righteous dadhood Editor's note: Jeff Pearlman is a columnist for SI.com. He blogs at jeffpearlman.com. (CNN) -- The woman started crying. I didn't expect this, because, well, why would I?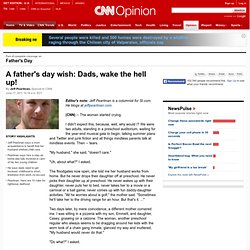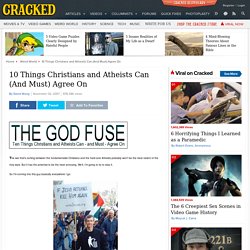 The war that's coming between the fundamentalist Christians and the hard-core Atheists probably won't be the most violent of the holy wars. But it has the potential to be the most annoying. We'll, I'm going to try to stop it. So I'm running into this guy basically everywhere I go: Not that exact guy.
The God Fuse: 10 Things Christians and Atheists Can Agree On
Social Media Revolution