Personalities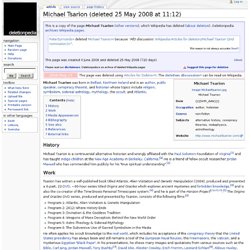 Deleted from Wikipedia - Michael Tsarion (deleted 25 May 2008 at 11:12) - Deletionpedia
From Deletionpedia Metric 0.67375812167307 Michael Tsarion was born in Belfast, Northern Ireland and is an author , public speaker , conspiracy theorist , and historian whose topics include religion , symbolism , sidereal astrology , mythology , the occult , and Atlantis . History Michael Tsarion is a controversial alternative historian and wrongly affiliated with the Paul Solomon Foundation of Virginia [1] and has taught Indigo children at the New Age Academy in Berkeley, California . [1] He is a friend of fellow occult researcher Jordan Maxwell who has commended him publicly for his "true spiritual understanding". [2] Work
Vishnu - Eric Allen Bell
Why I Criticize Religion - Sam Harris http://www.facebook.com/ScienceReason ... Why I Criticize Religion - Sam Harris @ Big Think (Part 1). --- Please SUBSCRIBE to Science & Reason: • http://www.youtube.com/FFreeThinker •… Tao Te Ching Complete verses 1 to 81 inclusive "How can I write a description for the Tao when by it's very nature it defies description?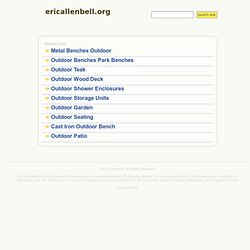 Why I Criticize Religion - Sam Harris http://www.facebook.com/ScienceReason ... Why I Criticize Religion - Sam Harris @ Big Think (Part 1). --- Please SUBSCRIBE to Science & Reason: • http://www.youtube.com/FFreeThinker •…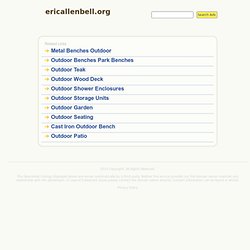 Bhagavad Gita - Eric Allen Bell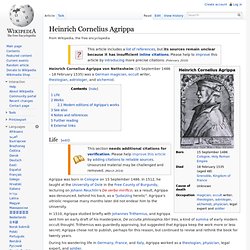 Heinrich Cornelius Agrippa
Heinrich Cornelius Agrippa von Nettesheim (15 September 1486 – 18 February 1535) was a German magician , occult writer, theologian , astrologer , and alchemist . [ edit ] Life Agrippa was born in Cologne on 15 September 1486.
Isaac Bonewits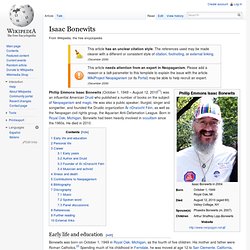 Phillip Emmons Isaac Bonewits (October 1, 1949 – August 12, 2010 [ 1 ] ) was an influential American Druid who published a number of books on the subject of Neopaganism and magic . He was also a public speaker, liturgist, singer and songwriter, and founded the Druidic organization Ár nDraíocht Féin , as well as the Neopagan civil rights group, the Aquarian Anti-Defamation League. Born in Royal Oak, Michigan , Bonewits had been heavily involved in occultism since the 1960s. He died in 2010. [ edit ] Early life and education Bonewits was born on October 1, 1949 in Royal Oak, Michigan , as the fourth of five children.
Translate
Here's an excerpt from the Second Edition of Authentic Thaumaturgy, my book on magic and religion for players of fantasy games such as Advanced Dungeons & Dragons®, G.U.R.P.S.®, and Magic: The Gathering®, etc. "A.T." is published by Steve Jackson Games and is available from them, from Amazon.com , or from your local game store. Those of you already familiar with my discussion of the Laws of Magic in my first book, Real Magic, may find the new material here (especially the new version of the chart) interesting. The Nature of these Laws and vice versa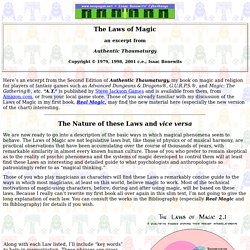 Authentic Thaumaturgy: The Laws of Magic
Karla Maritza LaVey (born 1952) was a High Priestess of the Church of Satan . [ edit ] Biography She is the daughter of Carole Lansing and Anton LaVey , former High Priestess of the Church of Satan , and current Founder of the First Satanic Church . She has two half siblings, Zeena Schreck and Satan Xerxes Carnacki LaVey.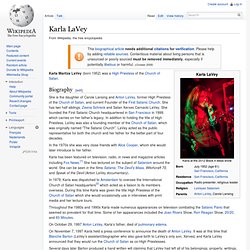 Karla LaVey
Zeena Schreck
Zeena LaVey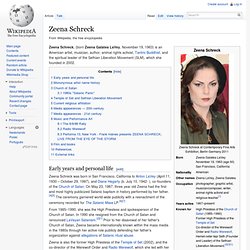 Zeena Schreck , (born Zeena Galatea LaVey , November 19, 1963) is an American artist, musician, author, animal rights activist, and the spiritual leader of the Sethian Liberation Movement (SLM), which she founded in 2002. [ edit ] Early years and personal life Zeena Schreck was born in San Francisco, California to Anton LaVey (April 11, 1930-October 29, 1997), and Diane Hegarty (b. July 10, 1942- ), co-founders of the Church of Satan . On May 23, 1967, at the age three years old, Zeena had the most highly publicized Satanic baptism in history performed by her father. [ 4 ] [ 5 ]
From Thelemapedia Categories : Symbols While the pentagram represents the microcosm, the hexagram can be said to represent the macrocosm.
Thelemapedia: The Encyclopedia of Thelema & Magick | Hexagram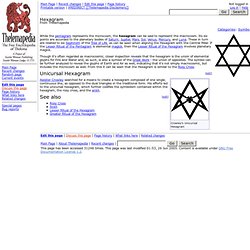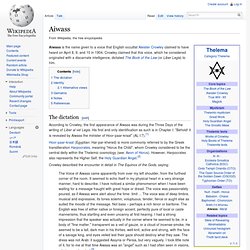 Aiwass was the name of a voice [ dubious ] that Aleister Crowley heard on April 8, 9, and 10th in 1904. Crowley claimed that this voice dictated The Book of the Law to him. [ edit ] The dictation
Aiwass
The Greater Ritual of the Unicursal Hexagram Invoking Saturn
Unicursal Hexagram | Obscurantist
The unicursal hexagram is so-called because it can be drawn in one continuous movement. The triangles are also often used to represent opposites such as fire and water or male and female, so the unifying of the symbol into one represents the union of opposites. This is also significant in ritual magick, where a continuous line is preferred to an interrupted movement. The symbol was devised by the Golden Dawn, and later adapted by Aleister Crowley.
The Unicursal Hexagram The Pentagrams Upright and Averse The pentagram is commonly used as an elemental symbol, representing the force of spirit or quintessence rising up out of the elements.
The Unicursal Hexagram
Cancel Edit Delete Preview revert Text of the note (may include Wiki markup ) Could not save your note (edit conflict or other problem).
Solid unicursal hexagram.svg - Wikipedia, the free encyclopedia
Aleister Crowley ( / ˈ k r oʊ l i / KROH -lee ; 12 October 1875 – 1 December 1947), born Edward Alexander Crowley , and also known as both Frater Perdurabo and The Great Beast 666 , was an English occultist , mystic , ceremonial magician , poet and mountaineer , who was responsible for founding the religious philosophy of Thelema . In his role as the founder of the Thelemite philosophy, he came to see himself as the prophet who was entrusted with informing humanity that it was entering the new Aeon of Horus in the early 20th century. Born into a wealthy upper-class family, as a young man he became a member of the esoteric Hermetic Order of the Golden Dawn .
Abbey of Thelema The Abbey of Thelema refers to a small house which was used as a temple and spiritual centre founded by Aleister Crowley and Leah Hirsig in Cefalù , Sicily in 1920. [ 1 ] The name was borrowed from François Rabelais 's satire Gargantua and Pantagruel , [ 2 ] where an Abbaye de Thélème is described as a sort of "anti-monastery" where the lives of the inhabitants were "spent not in laws, statutes, or rules, but according to their own free will and pleasure." [ 3 ] This idealistic utopia was to be the model of Crowley's commune, while also being a type of magical school, giving it the designation "Collegium ad Spiritum Sanctum", A College towards the Holy Spirit. The general program was in line with the A∴A∴ course of training, and included daily adorations to the sun, a study of Crowley's writings, regular yogic and ritual practices (which were to be recorded), as well as general domestic labor.
Abbey of Thelema
haunted house websites, Graphic Designer, Horror art, halloween artwork - Rogues Hollow Productions
Jason Beam - Graphic Design Photography Illustration and Dark Art Since 1995
Peter Mihaichuk » Gallery
Paradise Lost