News Science Magazines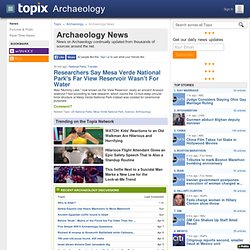 Archaeology News
3 hrs ago | Daily Kos Ancient Africa: Symbolic Thought?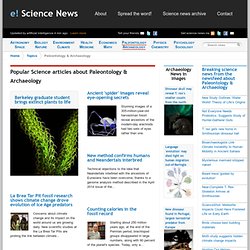 Paleontology & Archaeology | Eureka! Science News
Uncovering Africa's oldest known penguins
Photo: 'L'Aquila, Central Italy' by Michele Nastasi/Courtesy of Archivio Lotus International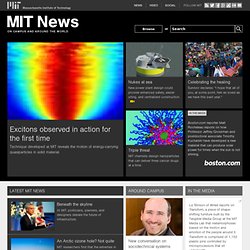 The Lancet : Volume 374, Number 9707, 19 December 2009
UK health performance: findings of the Global Burden of Disease Study 2010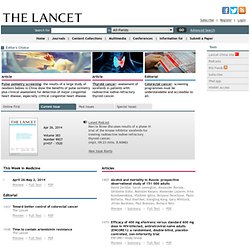 This bright green 'flying frog' was newly discovered in the eastern Himalayas in 2007. Photograph: HO/AFP/Getty Images Starting Monday, celebrations and events across the world will highlight the beginning of the UN's Year of International Biodiversity and the loss of our richly varied flaura and fauna, which is estimated to be as high as 1,000 times the natural rate as a result of human activities.
Biodiversity is not just about saving exotic species from extinc
Archaeology & Paleontology and Evolution News, Articles, and Inf
Humans
NASA's Jet Propulsion Laboratory Blog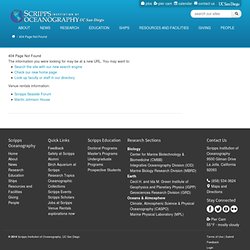 :: SCRIPPS INSTITUTION OF OCEANOGRAPHY, UCSD : ANNOUNCEMENTS :::
Richard Somerville, a distinguished professor emeritus and research professor at Scripps Institution of Oceanography, UC San Diego, issued the following statement in response to a recent request to address claims recently made by climate change denialists:
Clay Mathematics Institute