News and maps
Put history in its place!
Historical Maps
Skip to Content Libraries Home | Mobile | My Account | Renew Items | Sitemap | Help | University of Texas Libraries
GeoCurrents « The Geography Blog Of Current Events
Recent Posts » Brittany, Another Independence-Seeking European Region Brittany in northwestern France is one of several regions in Europe that is seeking increased autonomy, if not complete independence, and instructive parallels with Catalan independence movement emerge. In both regions, the uniqueness of local language and culture is the main declared reason for seeking greater autonomy, yet economic reasons appear to be as significant, if not more so.
the BIG Map Blog - thousands of huge historical maps.
de L'Isle's map of the Holy Land (1782) Map "Palestine: The Holy Land" by Guillaume de L'Isle (Delisle) in 1782. Terra Sancta : Palestina. Date: 1782 Author: Guillaume de L'Isle Dwnld: Full Size (6.9mb) Print Availability: See our Prints Page for more details pff This map isn't part of any series, but we have other maps of the Middle East that you might want to check out. It's old favorite Guillaume Delisle, but not, this time, depicting the...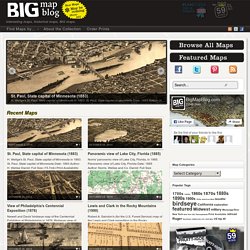 Strange Maps
By: Maria Popova "Through our scopes, we see ourselves. Every new lens is also a new mirror."
Brain Pickings
Paris Review – Writers, Quotes, Biography, Interviews, Artists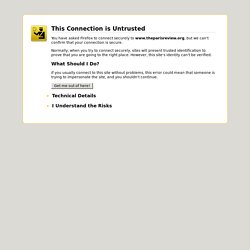 Twitter Filmmaker David Cronenberg on the similarities between his 1986 film, "The Fly," and Kafka's "The Metamorphosis": http://t.co/zYYo8K7CmP. Follow Us Newsletter Keep up with TPR news: parties, readings, and the latest from the magazine. Submissions
The Morning News