Jeux DD
Les jeux sérieux sensibilisent aussi à l'environnement Les jeux sérieux (serious games) sont des applications mélangeant des intentions pédagogiques ou encore informatives avec une finalité vidéo ludique. Pour faire simple, un jeu sérieux se doit de rendre attractif n'importe quel sujet. Aujourd'hui, je vous présente une sélection de 10 jeux sérieux consacrés à l'écologie, à l'environnement ainsi qu'au développement durable. 1 - Le Tour du Monde en 80 déchets A destination des plus jeunes (élèves de primaires et collégiens), le jeu est un excellent moyen pour sensibiliser le jeune public au tri des déchets.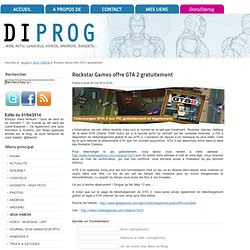 Les jeux sérieux sensibilisent aussi à l'environnement
Le Crédit Agricole présente Kompany: le 1er jeu sur Facebook de création d'entreprise
Admin - SOS-21 - Serious game pour le développement durable
Admin - Le Gros Buffet des Fêtes – Sympatico.ca
Admin - Value Your Friends - Flash Player Installation
Tutorial: Cel Shading in Maya with Christophe Desse
Monday, May 17th, 2010 | Posted by Leonard Teo We're very fortunate to have Christophe Desse , who is working at Naughty Dog in Santa Monica, stop by Gnomon to create a tutorial on Cel Shading in Maya. Stop by Christophe Desse's website at XTRM3D.com for more of his artwork, free models and more. Part 1: Christophe leads us through how to achieve the cel shaded look for a character without using mental ray. Part 2: How to set up the model and shaders to achieve the cel-shaded look. Part 3: Finishing touches on renders from Maya using Photoshop
What is Clickbank, How Does it Work And Who Gains From It? Nowadays, the most commonly used method of making money online is marketing the products of various companies as an affiliate. Clickbank is a leading market portal that provides an opportunity for the affiliates and the merchants to connect with each other and benefit themselves in terms of cash, profits or customers. Debt Consolidation Loans – Are They Really Helpful? The rise in oil prices a few months ago created a financial havoc where balance of payments fell significantly, price inflation was as never seen before, the trade cycle reversed and the boom was chopped down to a dangerous recession.
Community Clash - MeYou Health
Simple Energy
Description Sustain - the Sustainable Decision Assistant - is brought to you by AMEC, where we focus on making sustainability practical. AMEC developed Sustain to help people incorporate sustainability into their everyday decisions at work and at home. We've taken our specialist knowledge from large projects in natural resources and engineering and shrunk it all down to make it useful for people to use every day. Sustain doesn't try to tell you what to think, but provides a decision making structure using information that you provide to help you make decisions based on the values that are important to you.
Sustain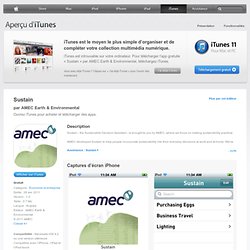 Play Campaign Game: General Election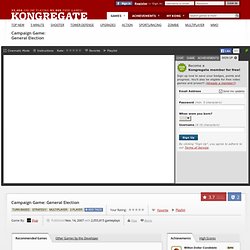 Check your security settings Connection issues are typically caused by security settings on your network or computer. Check that your firewall or router has port 5222 open and allowing traffic. If you are on a school or office network, you may need to contact your network administrator to make the necessary changes. Is your version of Flash current? Some old versions of Flash don't work well with our new chat application. You can go to http://get.adobe.com/flashplayer/ to get the newest version.
Jeux sérieux / Serious games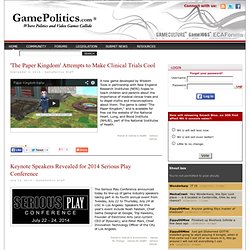 It's a sad day when one of the web's most intelligent game-oriented sites rides off into the sunset. And so it is with Water Cooler Games , operated since 2003 by Georgia Tech prof Ian Bogost and researcher Gonzalo Frasca. Both academics are also accomplished designers of provocative, issue-oriented games. We note the following in the site's RSS feed this morning: Water Cooler Games is now closed. Thanks for reading all these years.
Serious Games
Apprenez en vous amusant | Mes loisirs
September 23, 2011; Source: Chronicle of Philanthropy | Sometimes change can be unsettling, but it sounds like Facebook's plans to make some dramatic platform changes could serve as an advantage for those in the nonprofit sector. Facebook announced this week that the way the newsfeed and postings are organized will soon undergo transformation. Instead of presenting a chronological order of updates from friends and "liked" pages, Facebook will soon integrate a system based on algorithms.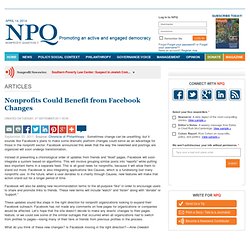 Nonprofits Could Benefit from Facebook Changes
online sustainable development games «
A recent posting on the socialissuegames list highlighted a number of online games now available focusing on issues of sustainable development. Most are aimed at youth and young adults, and almost fall into the category of what might be termed "advocacy" or "consciousness raising" games rather than educational simulations—that is, they present a view that highlights key normative, social, and economic issues, but don't necessarily involve a very detailed or realistic view of how particular economic or policy processes operate. nevertheless, many are quite useful in highlighting what these sorts of serious games can do, and several are quite enjoyable too. I haven't played through all of them yet, but here is a quick sampler: