Brain Imaging
The central nervous system (CNS) consists of the brain and the spinal cord, immersed in the cerebrospinal fluid (CSF). Weighing about 3 pounds (1.4 kilograms), the brain consists of three main structures: the cerebrum, the cerebellum and the brainstem. Cerebrum - divided into two hemispheres (left and right), each consists of four lobes (frontal, parietal, occipital and temporal). The outer layer of the brain is known as the cerebral cortex or the 'grey matter'. It covers the nuclei deep within the cerebral hemisphere e.g. the basal ganglia; the structure called the thalamus, and the 'white matter', which consists mostly of myelinated axons. – closely packed neuron cell bodies form the grey matter of the brain.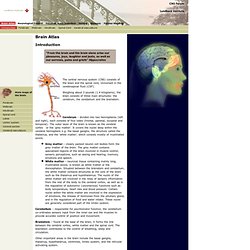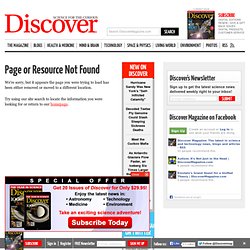 George Church: doing something new is a risk but so is doing nothing. Synthetic biology relies on risk assessment. #synberc Drew Endy: Biology is the ultimate distributed manufacturing plant. But how do we determine what we should make?
How to Build a Human Brain, in 7 Easy Steps | Mind & Brain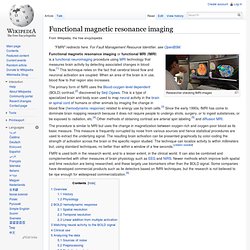 Researcher checking fMRI images Functional magnetic resonance imaging or functional MRI ( fMRI ) is an MRI procedure that measures brain activity by detecting associated changes in blood flow. [ 1 ] This technique relies on the fact that cerebral blood flow and neuronal activation are coupled. When an area of the brain is in use, blood flow to that region also increases.
Diffusion MRI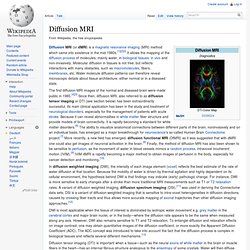 Diffusion MRI (or dMRI ) is a magnetic resonance imaging (MRI) method which came into existence in the mid-1980s. [ 1 ] [ 2 ] [ 3 ] It allows the mapping of the diffusion process of molecules, mainly water, in biological tissues , in vivo and non-invasively. Molecular diffusion in tissues is not free, but reflects interactions with many obstacles, such as macromolecules , fibers, membranes , etc. Water molecule diffusion patterns can therefore reveal microscopic details about tissue architecture, either normal or in a diseased state. The first diffusion MRI images of the normal and diseased brain were made public in 1985. [ 4 ] [ 5 ] Since then, diffusion MRI has been extraordinarily successful. Its main clinical application has been in the study and treatment of neurological disorders, especially for the management of patients with acute stroke .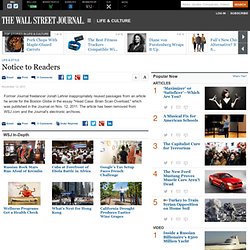 Former Journal freelancer Jonah Lehrer inappropriately reused passages from an article he wrote for the Boston Globe in the essay "Head Case: Brain Scan Overload," which was published in the Journal on Nov. 12, 2011. The article has been removed from WSJ.com and the Journal's electronic archives. • Invalid email address. • You can't enter more than 20 emails. • Seperate multiple addresses with Commas. • Must enter an email address.
Jonah Lehrer on the fMRI Scan: Little-Known Pitfalls | Head Case