Vidéos
Des dessins animés libres ! Un exemple de biens communs créatifs !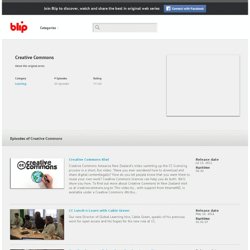 Watch Creative Commons episodes on blip.tv
About this original series Episodes of Creative Commons Aotearoa New Zealand's video summing up the CC licensing process in a short, fun video: "Have you ever wondered how to download and share digital contentlegally?
OpenFlix :: Public Domain Movies
A l'origine de ce projet, il y a la fondation blender, le célèbre logiciel libre de modélisation 3D.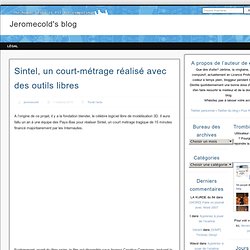 Sintel, un court-métrage réalisé avec des outils libres | Jeromecold's blog
La nouvelle a été saluée par plusieurs articles et commentaires (jusque sur le Monde.fr ) : le site de partage de vidéos YouTube permet enfin , depuis cette semaine , de placer ses créations sous licence Creative Commons (uniquement la CC-BY 3.0) . On pouvait auparavant charger sur YouTube une vidéo précédemment placée sous licence licence libre (voyez ici par exemple ), mais la plateforme intègre maintenant cette possibilité comme une fonctionnalité à part entière.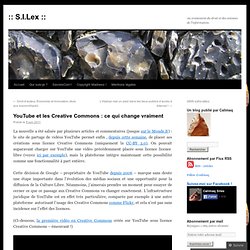 YouTube et les Creative Commons : ce qui change vraiment