Vidéos
Des dessins animés libres ! Un exemple de biens communs créatifs !
Aujourd'hui l'art a 1 000 051 ans! En ce 17 janvier nous célébrons l'anniversaire de l'art conceptualisé par Robert Filliou. Qu'est-ce que Art's birthday ? ARTE Creative vous en dit plus sur sa création et tous les bons plans à ne pas [...] lire la suite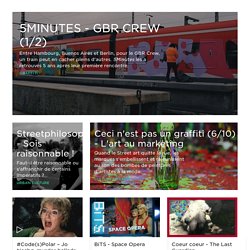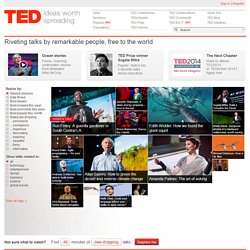 Melinda Gates and Bill Gates Why giving away our wealth has been the most satisfying thing we've done In 1993, Bill and Melinda Gates—then engaged—took a walk on a beach in Zanzibar, and made a bold decision on how they would make sure that their wealth from Microsoft went back into society. In a conversation with Chris Anderson, the couple talks about their work at the Bill & Melinda Gates Foundation, as well as about their marriage, their children, their failures and the satisfaction of giving most of their wealth away.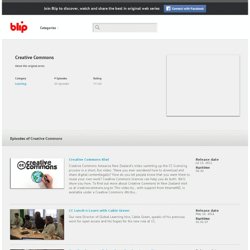 Watch Creative Commons episodes on blip.tv
About this original series Episodes of Creative Commons Aotearoa New Zealand's video summing up the CC licensing process in a short, fun video: "Have you ever wondered how to download and share digital contentlegally?
août 2013 | Dans le monde machine, l'animal n'est plus qu'une usine à viande et l'éleveur un simple exécutant au service de l'industrie. Pourtant certains d'entre eux s'opposent à tout cela …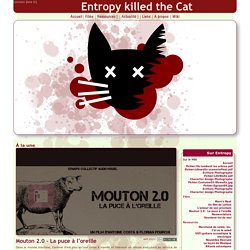 Filed Under Category เว็บแทงบอลอันดับ1 by admin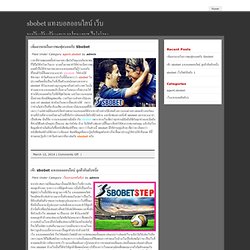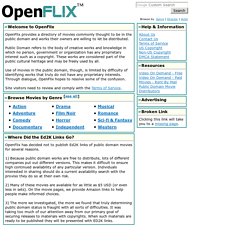 OpenFlix :: Public Domain Movies
OpenFlix has decided not to publish Ed2K links of public domain movies for several reasons. 1) Because public domain works are free to distribute, lots of different companies put out different versions. This makes it difficult to ensure high continued availability of any particular version. Individuals interested in sharing should do a current availability search with the proviso they do so at their own risk.
A l'origine de ce projet, il y a la fondation blender, le célèbre logiciel libre de modélisation 3D. Il aura fallu un an à une équipe des Pays-Bas pour réaliser Sintel, un court métrage tragique de 15 minutes financé majoritairement par les Internautes. Evidemment, esprit du libre exige, le film est disponible sous licence Creative Commons, incluant la revente à condition de citer l'auteur. Vous pouvez télécharger différentes versions en HD ici: http://www.sintel.org/download/ Pour rappel, j'avais déjà parlé d'un projet du même genre: Big Buck Bunny.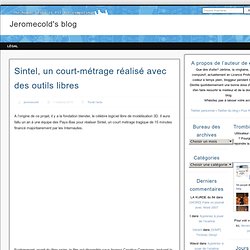 Sintel, un court-métrage réalisé avec des outils libres | Jeromecold's blog
La nouvelle a été saluée par plusieurs articles et commentaires (jusque sur le Monde.fr) : le site de partage de vidéos YouTube permet enfin , depuis cette semaine, de placer ses créations sous licence Creative Commons (uniquement la CC-BY 3.0). On pouvait auparavant charger sur YouTube une vidéo précédemment placée sous licence licence libre (voyez ici par exemple), mais la plateforme intègre maintenant cette possibilité comme une fonctionnalité à part entière. Cette décision de Google – propriétaire de YouTube depuis 2006 – marque sans doute une étape importante dans l'évolution des médias sociaux et une opportunité pour la diffusion de la Culture Libre. Néanmoins, j'aimerais prendre un moment pour essayer de cerner ce que ce passage aux Creative Commons va changer exactement.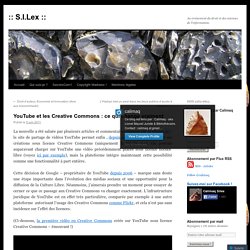 YouTube et les Creative Commons : ce qui change vraiment