Vidéos
Des dessins animés libres ! Un exemple de biens communs créatifs !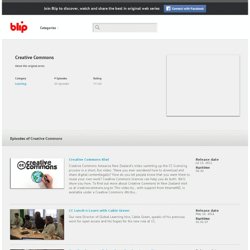 Watch Creative Commons episodes on blip.tv
About this original series Episodes of Creative Commons Aotearoa New Zealand's video summing up the CC licensing process in a short, fun video: "Have you ever wondered how to download and share digital contentlegally?
OpenFlix :: Public Domain Movies
A l'origine de ce projet, il y a la fondation blender, le célèbre logiciel libre de modélisation 3D.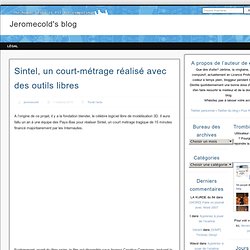 Sintel, un court-métrage réalisé avec des outils libres | Jeromecold's blog
La nouvelle a été saluée par plusieurs articles et commentaires (jusque sur le Monde.fr) : le site de partage de vidéos YouTube permet enfin , depuis cette semaine, de placer ses créations sous licence Creative Commons (uniquement la CC-BY 3.0). On pouvait auparavant charger sur YouTube une vidéo précédemment placée sous licence licence libre (voyez ici par exemple), mais la plateforme intègre maintenant cette possibilité comme une fonctionnalité à part entière. Cette décision de Google – propriétaire de YouTube depuis 2006 – marque sans doute une étape importante dans l'évolution des médias sociaux et une opportunité pour la diffusion de la Culture Libre. Néanmoins, j'aimerais prendre un moment pour essayer de cerner ce que ce passage aux Creative Commons va changer exactement.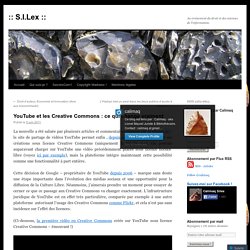 YouTube et les Creative Commons : ce qui change vraiment