Music
Free Music Archive. Heavy Latin. Top 10 Metal Scenes In America. By Brandon Ringo 10.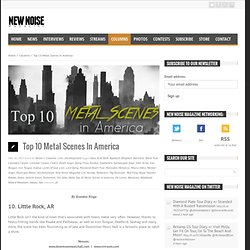 Little Rock, AR Little Rock isn't the kind of town that's associated with heavy metal very often. Grindcore - 85 Minutes of Brutal Heavy Metal (2003) Heavy Metal News, Music Videos, Tour Dates | Metal Injection. AFROPUNK - ... the other Black experience. The Day After The Sabbath. Soviet Sam. Functional Rubbish. Church of Zer. BUFFALO TONES. Video: Why Indonesian kids are crazy for punk. MUSIC_GNAR. Celebutards, Dystopian Landscapes and Pseudo-Scientific Morons....
Bandcamp. Nes Snes Soundtracks. Compatibility_Theme.mp3Fortune_Reading.mp3Fortune_Reading_1.mp3Fortune_Reading_2.mp3Fortune_Reading_3.mp3Gay_Match.mp3Good_Compatibility.mp3Lesbian_Match.mp3Love_Tester.mp3Menu_Theme.mp3Not_Very_Compatible.mp3Perfect_Compatibility.mp3Prologue_Scene.mp3Title_Theme.mp3Totally_Incompatible.mp3 Game_Over.mp3Level_Complete.mp3Stage_Intro.mp3Stage_Theme.mp3 Battleship_Destruction_Fail.mp3Boss_Battle_01.mp3Boss_Battle_02.mp3Boss_Battle_03.mp3Commencing_Attack_01.mp3Commencing_Attack_02.mp3Ending_Theme.mp3Game_Over.mp3Low_Energy.mp3Mission_Clear.mp3Mission_Theme_01.mp3Mission_Theme_02.mp3Mission_Theme_03.mp3Power_up_Plane.mp3Title_Theme.mp3 Bonus_Stage.mp3Boss_Stage.mp3Ending_Theme.mp3Game_Over.mp3Invincibility_Theme.mp3Life_Lost.mp3Stage_Clear.mp3Stage_Theme.mp3.
WE FUCKING LOVE MUSIC. Satan Stole My Teddybear music reviews. The Needle Drop | Home of the Internet's busiest music nerd. Sister Outsider Headbanger. On Being a Black Feminist Metalhead I'm not sure exactly when or how it happened, but at some point in my childhood I began to think I was a white guy trapped in the body of a black girl.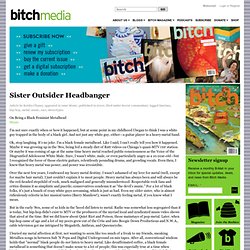 And not just any white guy, either—a guitar player in a heavy-metal band. Ok, stop laughing. SoundCloud - Your Sound, At The Heart. Shuffler. Aurgasm | your favorite music you've never heard. Gnoosic - Discover new Music. Stereo Mood. Songza: The music search engine & internet jukebox. Listen for F. Give Me Tonight | DIGITAL EARGASM | Quality Over Quantity. Some real good tracks today from all over and crossing most all genres.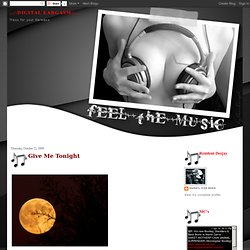 Enjoy. Tiësto - Knöck You Döwn (Scolin Remix)S.co delivers again on this one. Shännon vs Marïo Ochöa - Give Më Tönight 2008 (Dj Wöpe Private Remix)Reseached into the other day's tracks and found this one. Thanks Dodger. Man Like Me's stream.
---