Mobile Devices
Helping schools, families, and students harness the power of 1-to-1 devices responsibly. Rolling out a 1-to-1 technology program can be a daunting task for any school or district. After talking to some of the most forward-thinking 1-to-1 administrators and teachers, we've got the inside scoop ... and we're here to share it with you! 1-to-1 Essentials offers the guidance you need in order to proactively, rather than reactively, address issues that schools commonly face when going 1-to-1. We encourage you to explore, customize, and choose the resources that will best support your school community. Use our Suggested Order Checklist, or just dive right in!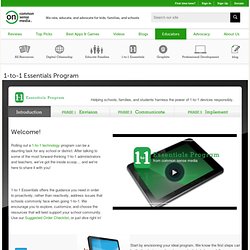 » iClevedon - (Private Browsing)
Tablets for Schools | Tablets For Schools - (Private Browsing)
lock the ipad to a single app - (Private Browsing)
esu3ipads.wikispaces.com/file/view/iPad Basics Updated 9-2012.pdf/362222742/iPad Basics Updated 9-2012.pdf
United Kingdom) - Apple TV - HD iTunes content, Netflix, & more on your TV.
Your iPhone or iPad. On your computer. Reflector is an AirPlay receiver that allows you to wirelessly display your iPad or iPhone on your computer.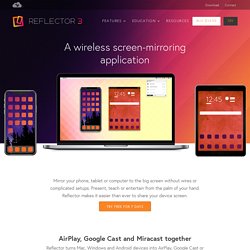 Parkfield iPad Apps - Google Docs
PadCamp Christchurch 2012 Smackdown! - Google Docs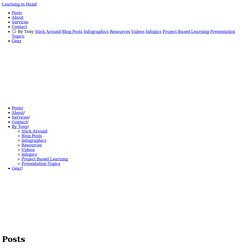 Do delete content.
5 best iPad apps to teach programming - (Private Browsing)