Mobile Devices
Helping schools, families, and students harness the power of 1-to-1 devices responsibly. Rolling out a 1-to-1 technology program can be a daunting task for any school or district. After talking to some of the most forward-thinking 1-to-1 administrators and teachers, we've got the inside scoop ... and we're here to share it with you! 1-to-1 Essentials offers the guidance you need in order to proactively, rather than reactively, address issues that schools commonly face when going 1-to-1. We encourage you to explore, customize, and choose the resources that will best support your school community. Use our Suggested Order Checklist, or just dive right in!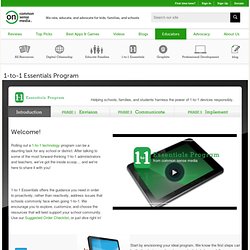 » iClevedon - (Private Browsing)
Students have been using iPads in their lessons since January 2013 as part of a digital learning opportunity at Clevedon School. The use of iPads in lessons is rapidly increasing as more students and staff become familiar with this technology, its application to learning and the potential it has to redefine lessons. After a successful iPad trial in 2012, Clevedon School is now at the forefront of using iPads in lessons to enhance the learning experience of its students. Clevedon School is continuing to offer support to families through advice, training and information workshops in order to facilitate the best use of the iPad at home and at school.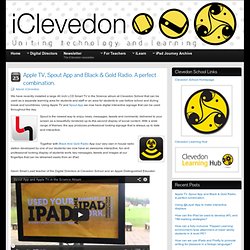 Tablets for Schools | Tablets For Schools - (Private Browsing)
lock the ipad to a single app - (Private Browsing)
esu3ipads.wikispaces.com/file/view/iPad Basics Updated 9-2012.pdf/362222742/iPad Basics Updated 9-2012.pdf
United Kingdom) - Apple TV - HD iTunes content, Netflix, & more on your TV.
Your iPhone or iPad. On your computer. Reflector is an AirPlay receiver that allows you to wirelessly display your iPad or iPhone on your computer.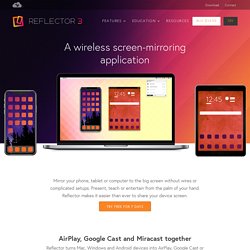 Download Login @import url('http://www.splashtop.com/wp-content/plugins/ml-slider/assets/metaslider/public.css?ver=2.3'); @import url('http://www.splashtop.com/wp-content/plugins/ml-slider/assets/sliders/flexslider/flexslider.css?ver=2.3');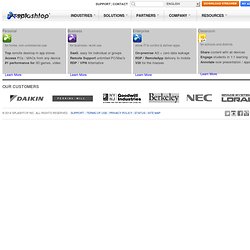 Parkfield iPad Apps - Google Docs
educreations We're Hiring! Already registered? Log In Newton's 2nd law by Ben Black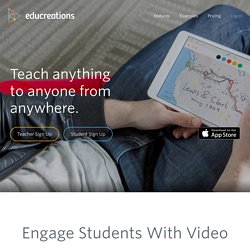 PadCamp Christchurch 2012 Smackdown! - Google Docs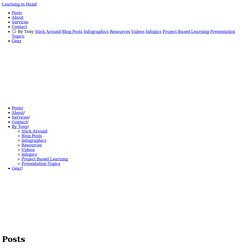 Do delete content. Since you are mirroring the computer's iTunes Library onto the iPods, deleting items from iTunes will delete them from the iPods. After you no longer have a need for a podcast, video, or audiobook, delete it so it is not taking up room and cluttering up the iPods. Chances are you want to use this content with a future class.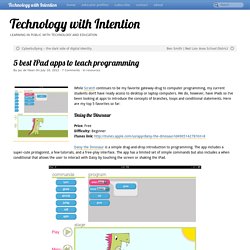 While Scratch continues to be my favorite gateway-drug to computer programming, my current students don't have ready access to desktop or laptop computers. We do, however, have iPads so I've been looking at apps to introduce the concepts of branches, loops and conditional statements. Here are my top 5 favorites so far: Daisy the Dinosaur Price: FreeDifficulty: BeginneriTunes link: http://itunes.apple.com/us/app/daisy-the-dinosaur/id490514278?mt=8
5 best iPad apps to teach programming - (Private Browsing)