Microsoft
Introduction to Microsoft Help Workshop 4.0 - no.good.at.coding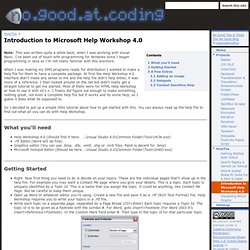 Note : This was written quite a while back, when I was working with Visual Basic. I've been out of touch with programming for Windows since I began programming in Java so I'm not really familiar with this anymore.
MCTS(70-536) Application Development Foundation.pdf
Microsoft Certification Books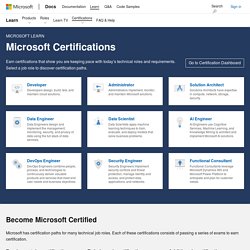 IT Certifications
Q. What is the recertification requirement? In order to ensure that our certifications are meaningful and valuable indicators of candidates' skills, Microsoft has implemented a recertification requirement for the MCSE, MCSD, and MCSM certifications.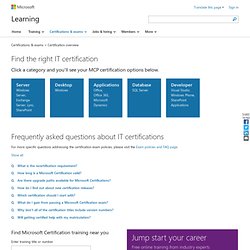 TS: IT Professionals | Technical Expertise
Q.
TS: Windows Applications Development with Microsoft .NET Framework 4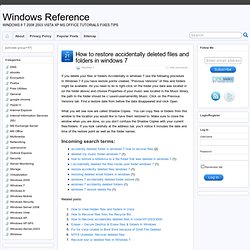 restore accidentally deleted files and folders in windows 7 | Windows Reference
If you're new here, you may want to subscribe to Windows Reference RSS feed Thanks for visiting! If you delete your files or folders Accidentally in windows 7 use the following procedure In Windows 7 if you have restore points created, "Previous Versions" of files and folders might be available. All you need to do is right-click on the folder your data was located in (or the folder above) and choose Properties–if your music was located in the Music library, the path to the folder should be c:\users\username\My Music. Click on the Previous Versions tab. Find a restore date from before the data disappeared and click Open. What you will see now are called Shadow Copies.
Free Computer Science Ebooks and Resources - A Link Collection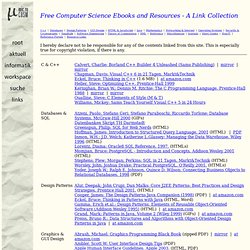 Ebooks - mic-ro.co(s)m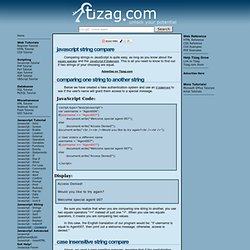 Javascript Tutorial - Compare
Comparing strings in JavaScript is quite easy, as long as you know about the equals operator and the JavaScript If Statement . This is all you need to know to find out if two strings of your choosing are equal.
Programming Tutorials Forum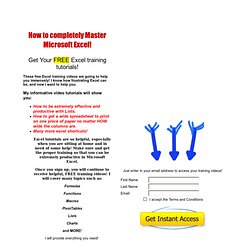 How to completely Master Microsoft Excel!
Excel tutorials | Microsoft Excel Training | Formulas | Excel Help
Free Microsoft Excel Leaning Materials
Beginners-Specific Tasks Help from George M