Medieval
The Costumer's Guide to Movie Costumes. Nltexts.htm. This page was first posted January 1, 1999 and most recently updated on April 16, 2014 .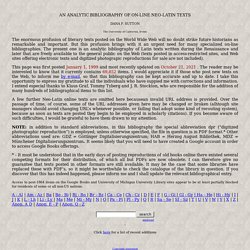 The reader may be interested to know that it currently contains 47,180 records. I urge all those are able to suggest additions or corrections to this bibliograpy as well as those who post new texts on the Web, to inform me by e-mail, so that this bibliography can be kept accurate and up to date. I take this opportunity to express my gratitude to all the individuals who have supplied me with corrections and information (I extend especial thanks to Klaus Graf, Tommy Tyberg and J. Litterature audio.com | Livres audio gratuits à écouter et téléc.
ATLAS HISTORIQUE - Cartographie & histoire. Cartes d' Europe: atlas géographique et historique accompagné de. The Historical Atlas of Europe. Atals Historique. Maps. The section of the Sourcebook is devoted to copy-permitted maps and images.
These images can be used in teaching, and in web page creation. The source of images is indicated for each image. © This text is copyright. Cartothèque : Cartes historiques. Cartes - La documentation française - La documentation Française [Publicité] Mon panier 0 produit(s) Livraison gratuite en France métropolitaine (voir les conditions) Accueil > Cartes Cartes.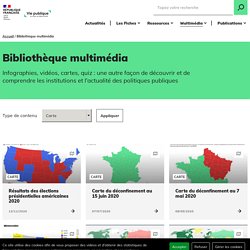 Bladesmithing - Bladesmithing Classes. Our Bladesmithing Program All of our course offerings through November 2014 are now posted and open for enrollment PLEASE NOTE: As of May 1, all Metalsmithing courses will have a materials fee.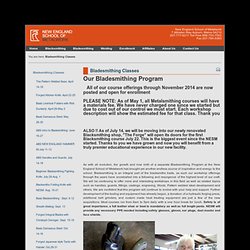 We have never charged one since we started but due to cost out of our control we must start. Reclaiming The Blade. Promptorium. JULIAN OF NORWICH, HER SHOWING OF LOVE AND ITS CONTEXTS ©1997-2010 JULIA BOLTON HOLLOWAY || JULIAN OF NORWICH || SHOWING OF LOVE || HER TEXTS || HER SELF || ABOUT HER TEXTS || BEFORE JULIAN || HER CONTEMPORARIES || AFTER JULIAN || JULIAN IN OUR TIME || ST BIRGITTA OF SWEDEN || BIBLE AND WOMEN || EQUALLY IN GOD'S IMAGE || MIRROR OF SAINTS || BENEDICTINISM || THE CLOISTER || ITS SCRIPTORIUM || AMHERST MANUSCRIPT || PRAYER || CATALOGUE AND PORTFOLIO (HANDCRAFTS, BOOKS ) || BOOK REVIEWS || BIBLIOGRAPHY || Paper given at Leeds, May 2005 Luttrell Psalter, fol. 70v he Early English Text Society published an edition of the first English-Latin Dictionary, the Promptorium Parvulorum et Clericorum, compiled in 1440 by a Dominican recluse, Galfridus Grammaticus, in Lynn, Norfolk, and edited by A.L.
Mayhew from six manuscripts and three early printed editions in 1908. Got Medieval. Medieval Cookery - A Dictionary of Middle-English Cooking Terms. Medieval Technology and American History. From the early 16th century onwards, European settlers arriving in the Americas brought not only ideas about religious and political freedom, but also the skills needed to build communities, the ways of daily life in the Old World.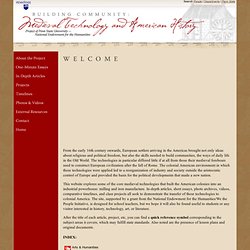 The technologies in particular differed little if at all from those their medieval forebears used to construct European civilization after the fall of Rome. The colonial American environment in which these technologies were applied led to a reorganization of industry and society outside the aristocratic control of Europe and provided the basis for the political developments that made a new nation. This website explores some of the core medieval technologies that built the American colonies into an industrial powerhouse: milling and iron manufacture. In-depth articles, short essays, photo archives, videos, comparative timelines, and class projects all seek to demonstrate the transfer of these technologies to colonial America. Medieval News. Medieval Gastronomy - In images. Medievalists.net. Medieval Travel Guide. Circlets, Crowns, Tiaras and Dresses for your Medieval, Celtic o.
The Collection. | The Metropolitan Museum of Art, New York. Wednesday, December 18, 2013 Stories from the Understory Detail of hazel tree in The Unicorn is Killed and Brought to the Castle (from the Unicorn Tapestries), 1495–1505.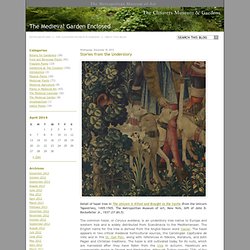 The Metropolitan Museum of Art, New York, Gift of John D. Rockefeller Jr., 1937 (37.80.5) Project Details - School of History - The University of Nottingh. Palaeography tutorial (how to read old h. Palaeography is the study of old handwriting.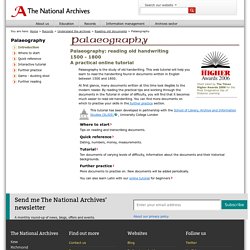 This web tutorial will help you learn to read the handwriting found in documents written in English between 1500 and 1800. At first glance, many documents written at this time look illegible to the modern reader. BibliOdyssey. Untitled Document. Society for Creative Anachronism, Inc. Medieval Technology Pages - Timeline. The Medieval Technology Pages Paul J.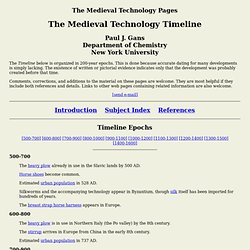 Gans Department of Chemistry New York University The Timeline below is organized in 200-year epochs. This is done because accurate dating for many developments is simply lacking. The existence of written or pictorial evidence indicates only that the development was probably created before that time. A Corner of Tenth-Century Europe. In the Middle: Blogging the Middle Ages: Modern Medieval. By Matthew Gabriele [for background on this archival project, read the posts here and here and here] Modern Medieval began at the end of May 2007, mostly because I had something to say and I needed at least the illusion that there was someone out there who would listen to me.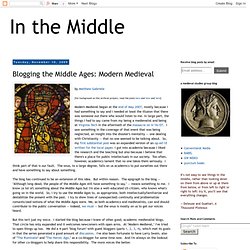 In the Middle. Blogenspiel. The Ruminate. Modern Medieval. Roger Pearse. April 15th, 2014 by Roger Pearse Over the last couple of months, I have become aware of another individual who, quietly, and without any fanfare, is making a real difference to ancient history online. Her name is Carole Raddato, and she writes the Following Hadrian blog. What she is doing is travelling all over the Roman Empire, and photographing its material remains. The results appear on Flickr here. She's going into museums, and photographing exhibits, and placing them online. The Medieval Academy. Middle English Dictionary. Welcome to the electronic Middle English Dictionary.
The print MED, completed in 2001, has been described as "the greatest achievement in medieval scholarship in America. " Its 15,000 pages offer a comprehensive analysis of lexicon and usage for the period 1100-1500, based on the analysis of a collection of over three million citation slips, the largest collection of this kind available. This electronic version of the MED preserves all the details of the print MED, but goes far beyond this, by converting its contents into an enormous database, searchable in ways impossible within any print dictionary.
(For help on the available searches, click here.) Medieval History Geek. Medieval Life.
---