Medieval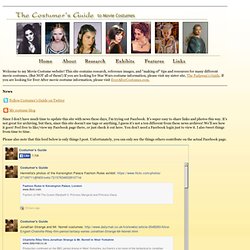 Welcome to my Movie Costume website! This site contains research, reference images, and "making of" tips and resources for many different movie costumes. (But NOT all of them!)
This page was first posted January 1, 1999 and most recently updated on April 16, 2014 . The reader may be interested to know that it currently contains 47,180 records. I urge all those are able to suggest additions or corrections to this bibliograpy as well as those who post new texts on the Web, to inform me by e-mail, so that this bibliography can be kept accurate and up to date. I take this opportunity to express my gratitude to all the individuals who have supplied me with corrections and information (I extend especial thanks to Klaus Graf, Tommy Tyberg and J.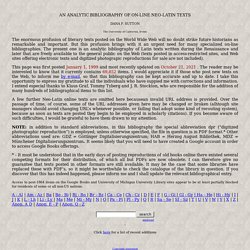 nltexts.htm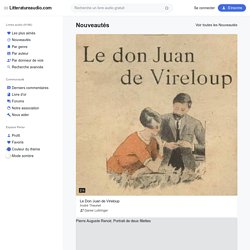 Donneur de voix : René Depasse | Durée : 30min | Genre : Contes Émile Bergerat (1845-1923), dit Caliban, a l'art – qui n'est pas donné à chaque conteur – de savoir nous émouvoir dans le Conte tragique L'Alliance : « Il ne se mariait que pour en finir, comme dernier remède, avant l'autre ! Depuis sept ans, il l'aimait toujours, il n'en pouvait plus. Il n'était revenu que pour la voir, une fois encore, la dernière, dans la serre.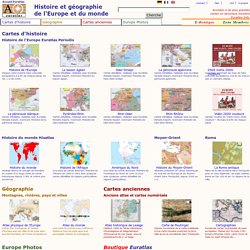 Cartes d'histoire Histoire de l'Europe Euratlas Periodis Histoire de l'Europe Chaque carte montre l'aire culturelle européenne à la fin de chaque siècle, de l'an 1 à l'an 2000. Le bassin égéen Cartes détaillées, réalisées avec Euratlas Periodis Expert, montrant l'histoire du bassin égéen.
Atals Historique
The section of the Sourcebook is devoted to copy-permitted maps and images. These images can be used in teaching, and in web page creation. The source of images is indicated for each image. © This text is copyright.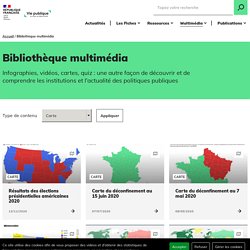 Cartes - La documentation française - La documentation Française [Publicité] Mon panier 0 produit(s) Livraison gratuite en France métropolitaine (voir les conditions) Accueil > Cartes Cartes
Our Bladesmithing Program All of our course offerings through November 2014 are now posted and open for enrollment PLEASE NOTE: As of May 1, all Metalsmithing courses will have a materials fee. We have never charged one since we started but due to cost out of our control we must start.
Bladesmithing - Bladesmithing Classes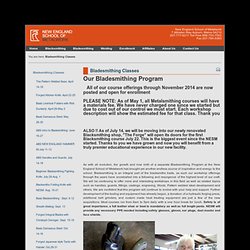 Reclaiming The Blade
If you want to pre-order the new special edition Sons of Fire or get a package with both Reclaiming the Blade films, click here. You can also gain access to many more rewards including the producer's blog access, film credits, social media shout outs, t-shirts, screenings, meet the cast and more, starting from only $3 Are you interested in getting a Return on your Investment while you reclaim the sword? Are you looking to have special opportunities with the cast and Executive Producer credit on the film or other valuable one-of-a-kind perks and other items?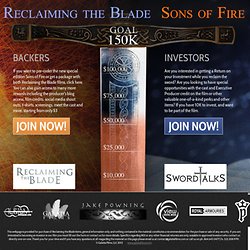 promptorium
JULIAN OF NORWICH, HER SHOWING OF LOVE AND ITS CONTEXTS ©1997-2010 JULIA BOLTON HOLLOWAY || JULIAN OF NORWICH || SHOWING OF LOVE || HER TEXTS || HER SELF || ABOUT HER TEXTS || BEFORE JULIAN || HER CONTEMPORARIES || AFTER JULIAN || JULIAN IN OUR TIME || ST BIRGITTA OF SWEDEN || BIBLE AND WOMEN || EQUALLY IN GOD'S IMAGE || MIRROR OF SAINTS || BENEDICTINISM || THE CLOISTER || ITS SCRIPTORIUM || AMHERST MANUSCRIPT || PRAYER || CATALOGUE AND PORTFOLIO (HANDCRAFTS, BOOKS ) || BOOK REVIEWS || BIBLIOGRAPHY || Paper given at Leeds, May 2005 Luttrell Psalter, fol. 70v he Early English Text Society published an edition of the first English-Latin Dictionary, the Promptorium Parvulorum et Clericorum, compiled in 1440 by a Dominican recluse, Galfridus Grammaticus, in Lynn, Norfolk, and edited by A.L. Mayhew from six manuscripts and three early printed editions in 1908.
Got Medieval
The index below covers a range of Middle-English terms used in medieval English cooking texts. Included are some of the more unusual spelling variants for modern words, English words still in use but considered archaic or old fashioned, and words common to England that may be unknown elsewhere (e.g. the names of English river fish). Currently listed are terms used in Forme of Cury and Two Fifteenth-Century Cookery Books.
Medieval Cookery - A Dictionary of Middle-English Cooking Terms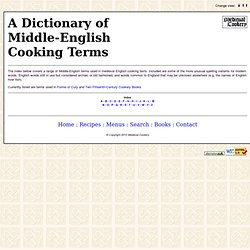 From the early 16th century onwards, European settlers arriving in the Americas brought not only ideas about religious and political freedom, but also the skills needed to build communities, the ways of daily life in the Old World. The technologies in particular differed little if at all from those their medieval forebears used to construct European civilization after the fall of Rome. The colonial American environment in which these technologies were applied led to a reorganization of industry and society outside the aristocratic control of Europe and provided the basis for the political developments that made a new nation. This website explores some of the core medieval technologies that built the American colonies into an industrial powerhouse: milling and iron manufacture. In-depth articles, short essays, photo archives, videos, comparative timelines, and class projects all seek to demonstrate the transfer of these technologies to colonial America.
Medieval Technology and American History
Medieval News
Medieval Gastronomy - In images
Medieval Travel Guide
If you are one of these romantics who have ever dreamed of being a princess, and have long been fascinated with stories of medieval knights and ladies, or have fantasized of sharing the adventures of timeless classics such as "The Lord of the Rings", "Wheel of Time" or "Narnia", then you will probably like this website! Medieval Bridal Fashions is the place where your Medieval and Renaissance wedding dreams come true! I specialize in unique handmade gowns and wedding jewelry to compliment every bride. The many inspirations behind my bridal designs can be found in historical periods such as the Renaissance, Medieval and Gothic period, Victorian era, fantasy, fairytale and Celtic legends. Many elements in my jewelry designs reflect those found in nature: ivy leaves, flowers, vines, butterflies, dragonflies, waves etc. All my bridal gowns are custom made and incorporate corsets into their dramatic design.
Circlets, Crowns, Tiaras and Dresses for your Medieval, Celtic o
Welcome to the David Rumsey Map Collection Database and Blog. The Map Database has many viewers and the Blog has numerous categories. The historical map collection has over 48,000 maps and images online.
| The Metropolitan Museum of Art, New York
Wednesday, December 18, 2013 Stories from the Understory Detail of hazel tree in The Unicorn is Killed and Brought to the Castle (from the Unicorn Tapestries), 1495–1505. The Metropolitan Museum of Art, New York, Gift of John D. Rockefeller Jr., 1937 (37.80.5)
Project Details - School of History - The University of Nottingh
Palaeography tutorial (how to read old h
Untitled Document
Medieval Technology Pages - Timeline
A Corner of Tenth-Century Europe
In the Middle: Blogging the Middle Ages: Modern Medieval
In the Middle
Blogenspiel
The Ruminate
Modern Medieval
Roger Pearse
The Medieval Academy
Middle English Dictionary
Medieval History Geek
Medieval Life