Medieval
This page was first posted January 1, 1999 and most recently updated on March 30, 2013 .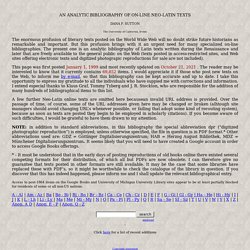 nltexts.htm
Outstanding site for dabbler and pro alike. by jerice50 Mar 7
The Historical Atlas of Europe
Atals Historique
Maps
The section of the Sourcebook is devoted to copy-permitted maps and images.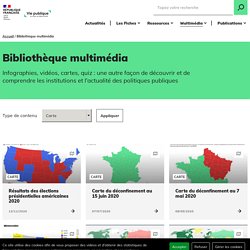 Cartes - La documentation française - La documentation Française [Publicité]
Our Bladesmithing Program
Bladesmithing - Bladesmithing Classes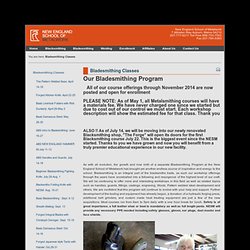 Reclaiming The Blade
promptorium
JULIAN OF NORWICH, HER SHOWING OF LOVE AND ITS CONTEXTS © 1997-2010 JULIA BOLTON HOLLOWAY || JULIAN OF NORWICH || SHOWING OF LOVE || HER TEXTS || HER SELF || ABOUT HER TEXTS || BEFORE JULIAN || HER CONTEMPORARIES || AFTER JULIAN || JULIAN IN OUR TIME || ST BIRGITTA OF SWEDEN || BIBLE AND WOMEN || EQUALLY IN GOD'S IMAGE || MIRROR OF SAINTS || BENEDICTINISM || THE CLOISTER || ITS SCRIPTORIUM || AMHERST MANUSCRIPT || PRAYER || CATALOGUE AND PORTFOLIO (HANDCRAFTS, BOOKS ) || BOOK REVIEWS || BIBLIOGRAPHY || Paper given at Leeds, May 2005
Got Medieval
Medieval Cookery - A Dictionary of Middle-English Cooking Terms
Rylands Medieval Collection (The John Rylands University Library
From the early 16th century onwards, European settlers arriving in the Americas brought not only ideas about religious and political freedom, but also the skills needed to build communities, the ways of daily life in the Old World.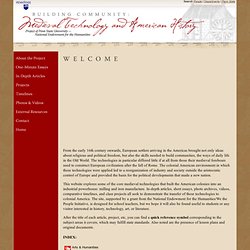 Medieval Technology and American History
Medieval News
Medieval Gastronomy - In images
Medieval Travel Guide
Circlets, Crowns, Tiaras and Dresses for your Medieval, Celtic o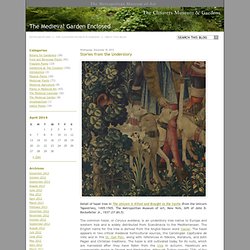 | The Metropolitan Museum of Art, New York
Left: A wallflower in Bonnefont garden shows a cheerful yellow in late November.
Project Details - School of History - The University of Nottingh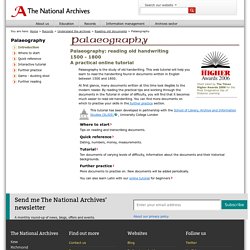 Palaeography tutorial (how to read old h
Palaeography is the study of old handwriting. This web tutorial will help you learn to read the handwriting found in documents written in English between 1500 and 1800. At first glance, many documents written at this time look illegible to the modern reader.
Untitled Document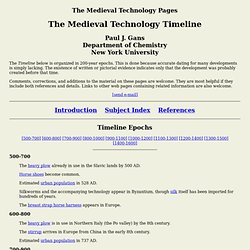 The Medieval Technology Pages Paul J.
Medieval Technology Pages - Timeline
Kalamazoo Book Giveaway!
A Corner of Tenth-Century Europe
In the Middle: Blogging the Middle Ages: Modern Medieval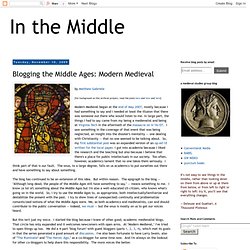 by Matthew Gabriele [for background on this archival project, read the posts here and here and here ] Modern Medieval began at the end of May 2007 , mostly because I had something to say and I needed at least the illusion that there was someone out there who would listen to me.
In the Middle
Blogenspiel
The Ruminate
Modern Medieval
March 30th, 2013 by Roger Pearse Severian of Gabala, the enemy of John Chrysostom, has left around 60 homilies to us, some in Greek, preserved under his enemy's name, and others in Armenian or other languages.
Roger Pearse
The Medieval Academy
Welcome to the electronic Middle English Dictionary.
Middle English Dictionary
Medieval History Geek
Medieval Life