Literature
Willkommen bei Wikibooks Wikibooks ist eine Bibliothek mit Lehr-, Sach- und Fachbüchern. Jeder kann und darf diese Bücher frei nutzen und bearbeiten. Unsere Lehrbücher spiegeln bereits gesichertes Wissen wider, das heißt die hier vermittelten Kenntnisse sind in ähnlicher Form in anderen tatsächlich publizierten Werken des jeweiligen Fachs bereits dargestellt. Am 10. Juli 2003 wurde "Wikibooks" als eines der Wikimedia-Projekte ins Leben gerufen.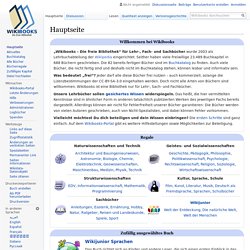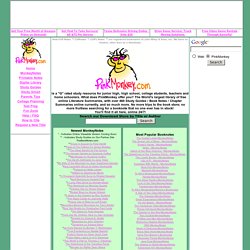 Note-Cliff Notes ™,Cliffnotes ™,Cliff's Notes ™ are registered trademarks of John Wiley & Sons, Inc. We have no relation, other than as a distributor. To access the content and explore our other offerings, simply click on a link from the navigation menu on the left side. A special note to Parents & Teachers: You can feel safe in referring this site to your friends, students and children.
460+ FREE BOOK NOTES SUMMARY STUDY GUIDES Literature Notes Free Booknotes,Study Guide
New Kindle Fire Review Before you buy: Read our Webmaster's review of the new Kindle Fire. Some of Our Latest Books Welcome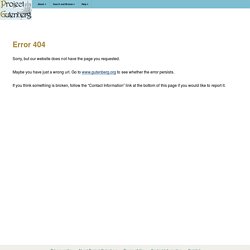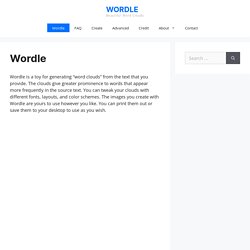 Wordle is a toy for generating "word clouds" from text that you provide. The clouds give greater prominence to words that appear more frequently in the source text. You can tweak your clouds with different fonts, layouts, and color schemes.