IN GENERAL
Reverso - Multi language
EU Framework of Reference for Languages
The Common European Framework of Reference for Languages: Learning, Teaching, Assessment,[1] abbreviated as CEFR, is a guideline used to describe achievements of learners of foreign languages across Europe and, increasingly, in other countries (for example, Colombia and the Philippines). It was put together by the Council of Europe as the main part of the project "Language Learning for European Citizenship" between 1989 and 1996.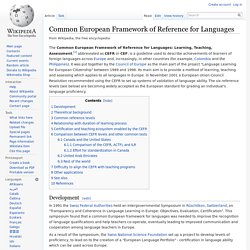 Language Teachers, Tutors, Classes - Private Lessons, Home Tutor
The world wide web can be a good place to start learning a foreign language.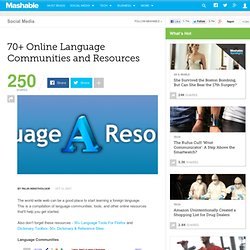 70+ Online Language Communities and Resources