TV blog responses to OSM Haiti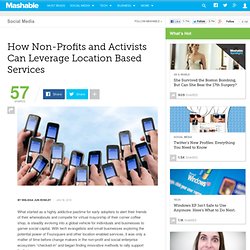 What started as a highly addictive pastime for early adopters to alert their friends of their whereabouts and compete for virtual mayorship of their corner coffee shop, is steadily evolving into a global vehicle for individuals and businesses to garner social capital. With tech evangelists and small businesses exploring the potential power of Foursquare and other location enabled services, it was only a matter of time before change makers in the non-profit and social enterprise ecosystem "checked-in" and began finding innovative methods to rally support for their causes. 1. Rewarding Volunteer Loyalty Just as the first Foursquare Mayor of Spud Brothers was rewarded with a free meal for customer loyalty, an activist who frequents a particular venue could be compensated with donations, supplies, or community outreach support. Restaurants that monitor customer regularity based on Foursquare data could give free meals to local food banks.
How Non-Profits and Activists Can Leverage Location Based Servic
Canine combat vet guards Pentagon halls1:56Soldier's shocking airport surprise1:52Gay Olympian: We've come a long way2:20WWII veteran receives special gift2:27Gay skater thought Olympics was impossible2:57Donor puts $3,500 ring in donation bucket1:27 W. Virginia Governor: 'It's pretty bad'4:29Mayor: Chemical spill is like a prison1:58Material has impacted the water supply2:15Chemical leak contaminates water source1:54Manchin: We'll find the culprit in spill2:48Fed. emergency in West Va. chemical leak2:35Chemical spill contaminates water Many without water after chemical spill GOP members gloat over Christie troubles2:39Who is former aide Bridget Anne Kelly?
OSM- Ushahidi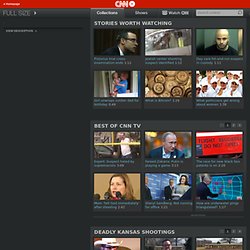 BBCNews volunteer mappers who helped Haiiti
LBS relief Lab: Trip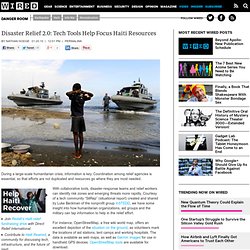 During a large-scale humanitarian crisis, information is key. Coordination among relief agencies is essential, so that efforts are not duplicated and resources go where they are most needed. With collaborative tools, disaster-response teams and relief workers can identify risk zones and emerging threats more rapidly. Courtesy of a tech community "SitRep" (situational report) created and shared by Luke Beckman of the nonprofit group InSTEDD, we have some insight into how humanitarian organizations, aid groups and the military can tap information to help in the relief effort.
Disaster Relief 2.0: Tech Tools Help Focus Haiti Resources | Dan
Update: The iPhone app referenced in this article has since been released on the App Store. Crisis Mappers from around the world have been working around the clock to create maps and other tools for relief workers in Haiti. The earthquake caused tremendous damage to the road network and updated maps are necessary to enable food and volunteers to traverse the island. The volunteer-driven Open Street Map project has become a central data source for the Crisis Mappers.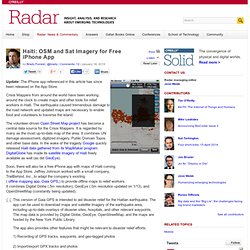 O'Reilly OSM+Sat Imagery for Free iPhone
brady forrest (brady) on Twitter
Haiti OSM Response :: Mikel Maron :: Build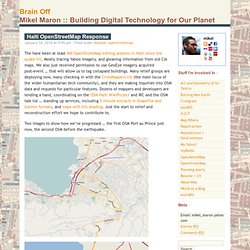 The have been at least 400 OpenStreetMap editing sessions in Haiti since the quake hit. Mostly tracing Yahoo imagery, and gleaning information from old CIA maps. We also just received permission to use GeoEye imagery acquired post-event … that will allow us to tag collapsed buildings. Many relief groups are deploying now, many checking in with the CrisisMappers list (the main locus of the wider humanitarian tech community), and they are making inquiries into OSM data and requests for particular features. Dozens of mappers and developers are lending a hand, coordinating on the OSM Haiti WikiProject and IRC and the OSM talk list … standing up services, including 5 minute extracts in Shapefile and Garmin formats, and maps with hill-shading. Just the start to relief and reconstruction effort we hope to contribute to.
rescueTeams "thrilled" with free OpenStre
WikiProject Haiti/Tasks and Ideas - OpenStreetMap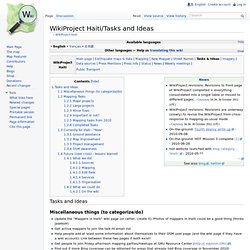 WikiProject revisions: Revisions to front page of WikiProject completed = everything consolidated into a single table or moved to different pages. --Ceyockey 16:34, 30 October 2011 (UTC) WikiProject revisions: Revisions are underway (slowly) to revise the WikiProject from crisis-response to mapping-as-usual mode. --Ceyockey 16:34, 30 October 2011 (UTC) On-the-ground: Fourth deploy write-up - 2010-09-08 On-the-ground: HOT Mission 3 complete [1] - 2010-06-28 Hot website launched with blog category 'Haiti' - 2010-05-?? Tasks and Ideas
OSM at CrisisCommens DC - Digiphile cha
Published: January 26th 2010, 2:01pm Read More: Education , Videos, Education Last week, we told you about an emergency event being organized called CrisisCamp Boston. I volunteered at CrisisCamp Boston. Although we were all gathered in the cafeteria at ITA Software in Cambridge, we managed to do a lot to help relief workers in Haiti.
VIDEO: What I did at CrisisCamp Boston | bostinnovation.com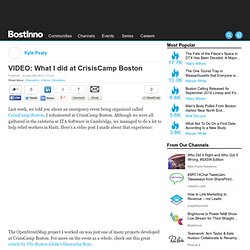 Check this out: [..] I am currently in Port Au Prince with the Fairfax County Urban Search & Rescue Team (USA-1) out of Fairfax, VA, USA.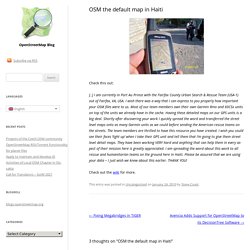 OSM the default map in Haiti
Bar Camp Canberra2010 Haiti Qake2010
Digital Help for Haiti - Gadgetwise Blog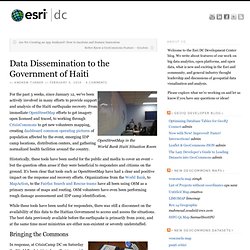 OpenStreetMap in the World Bank Haiti Situation Room For the past 3 weeks, since January 12, we've been actively involved in many efforts to provide support and analysis of the Haiti earthquake recovery. From immediate OpenStreetMap efforts to get imagery open licensed and traced, to working through CrisisCommons to get new volunteers mapping, creating dashboard common operating pictures of population affected by the event, emerging IDP camp locations, distribution centers, and gathering normalized health facilities around the country. Historically, these tools have been useful for the public and media to cover an event – but the question often arose if they were beneficial to responders and citizens on the ground.
Data Dissemination to the Government of Haiti | Off the Map - Of
Confusion reigns in the aftermath of any big natural disaster, but particularly so in what was already a failed state. With the little existing physical, political and social infrastructure there was now destroyed or damaged, the situation was especially challenging for aid agencies arriving on the ground. Where are the areas most in need of assistance? How do we get there? Where are people trapped under buildings?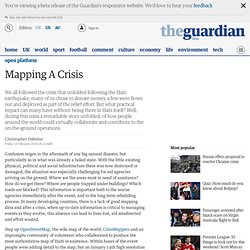 Mapping A Crisis | The Guardian Open Platform
ITO World at TED 2010 - Project Haiti
We are proud to announce that our work has been displayed at this year's TED conference, where the world's greatest thinkers and doers come together. We were asked to provide visualisations that helped tell the story of open data in 2009, for Sir Tim Berners-Lee to give an update on open data since his talk last year. We chose to tell the story of 'OpenStreetMap - Project Haiti'. We all followed the crisis that unfolded following the Haiti earthquake, many of us chose to donate money, a few were flown out and deployed as part of the relief effort. But what practical impact can many have without being there in Haiti itself?
OpenStreetMap in Haiti - Part 1
I am sure most readers of this blog have heard about how there has been a huge effort to map Haiti using OpenStreetMap - Harry Wood gave a good summary of efforts a few weeks ago. Currently Schuyler Erle and Tom Buckley are down in Haiti helping out with mapping for the relief efforts on ground - Schuyler's blog has really interesting accounts of what they've been doing. Schuyler tweeted today that he and Tom were "starting to post raw, iffy quality, unedited audio and video - please feel free to edit/remix/repost".
OpenStreetMap in Haiti - video
Tim Berners-Lee: The year open data went worldwide | Video on TE