Interesting Things
Citizen science. Photographer Martin Schoeller. (365) Days of Tumblr, Part One. Eleven months ago Canadian designer Aaron Christopher Judd started a project called "365 Days of Tumblr" where he posts a new image/quote everyday for a whole year.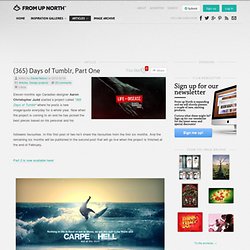 Now when the project is coming to an end he has picked the best pieces based on his personal and his followers favourites. In this first post of two he'll share the favourites from the first six months. And the remaining six months will be published in the second post that will go live when the project is finished at the end of February. Part 2 is now available here! Animals in the womb. Goats in trees - Lonely Planet blog. 23 October 2009 10:57am Filed underOther adminLonely Planet author Image by Gavin Oliver Goats in trees?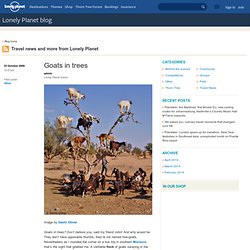 Don't believe you, said my friend John! Index of /img/misc/27-vintage-ads-that-would-be-banned-today. 70 Cutie Baby Animals Bring You a Good Mood. Cuteness is usually characterized by some combination of infant-like physical traits, especially small body size with a disproportionately large head, large eyes, and round and softer body features.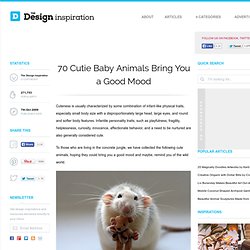 Infantile personality traits, such as playfulness, fragility, helplessness, curiosity, innocence, affectionate behavior, and a need to be nurtured are also generally considered cute. To those who are living in the concrete jungle, we have collected the following cute animals, hoping they could bring you a good mood and maybe, remind you of the wild world. Portraits of Dogs as They Shake Off Water. Recent posts. Stairway of the crying walls by Sven Fennema. Cntower_timelapse.swf from topleftpixel.com. Classic Jake Hunter Tales at Kontraband. Mum Said Play Out Side For Once... So We Did!!! Images - Jellyfish, Animal photos, animal pictures. Nature photography - pictures of animals, pictures of birds, pictures of butterflies, macro photography of insects, plant photos, pictures of mushrooms.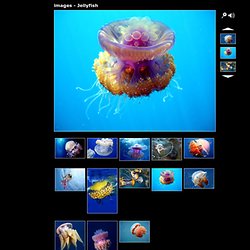 The most beautiful and unique images of nature. Great photographers observe nature by Canon, Nikon cameras, equipped with the best lenses - see all species in our gallery and listen to the birds' and animals' voices. If you want to use images for commercial purposes - send a message: info@nature-pictures.org If you want to get a file with an author's dedication ( to non-commercial print ) - write: info@nature-pictures.org Nature photographers,nature experts, people writing articles on nature topics are welcome to cooperate. We also invite Investors to help us in this website development.
Pictures that make you laugh no matter how many times you look at them. – General Discussion – Last.fm. Stocking Is the New Planking. Your beautiful eyes on the Behance Network. Most Fascinating Geological Wonders On Earth. Mar 08, 2011 / Category : Misc / 37 Comments This planet we live on offers us beauty beyond words.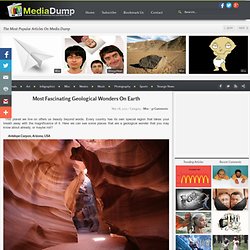 Every country has its own special region that takes your breath away with the magnificence of it. Here we can see some places that are a geological wonder that you may know about already, or maybe not? Antelope Canyon, Arizona, USA Antelope Canyon is one of the world's most beautiful canyons. Bond's Neighbour. The Cute Project - Collecting the World's Cuteness! Awe-inspiring scenes from Mother Nature.
The Summer Night Sky - 360 Degree VR Panorama. Camping in Utah's sparsely populated desert areas provides opportunities to view the night skies with little light pollution.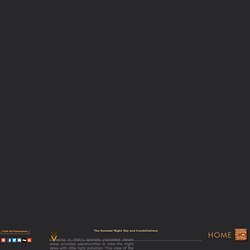 This view of the summer night sky was captured from the dry (well, muddy) bed of Sevier Lake in Utah's West Desert. The links in the bottom left corner provide access to a view with several constellations outlined. Animal Proportions 4. My-otter-half.jpg (1024×768) Aprons and birds. Rare Color Photos From the Depression Era. These vivid color photos taken during the Great Depression and World War II capture an era generally seen only in black-and-white.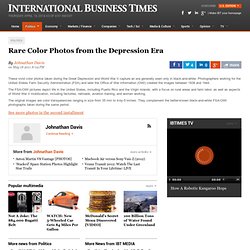 Photographers working for the United States Farm Security Administration (FSA) and later the Office of War Information (OWI) created the images between 1939 and 1944. The FSA/OWI pictures depict life in the United States, including Puerto Rico and the Virgin Islands, with a focus on rural areas and farm labor, as well as aspects of World War II mobilization, including factories, railroads, aviation training, and women working. The original images are color transparencies ranging in size from 35 mm to 4-by-5 inches. They complement the better-known black-and-white FSA/OWI photographs taken during the same period.
32 Pictures You Need To See Before You Die. 85 LOL Animal Pics (1.8.11) | 32 Pictures To Help You Appreciate The Awesomeness Of Nature. My Daguerreotype Boyfriend. Southern Sky Column In the Zhangjiajie National Forest Park, China |... Fun fun fun fun - clikr. 21 Images You Won't Believe Aren't Photoshopped (Part 8) This is the latest edition of our most popular feature, in which we demonstrate that the truth is stranger than Photoshop.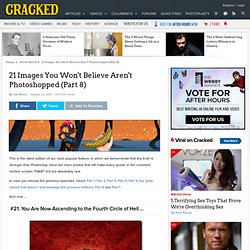 Here are more photos that will make every poster in the comment section scream "FAKE! " but are absolutely real. In case you missed the previous episodes, here's Part 1, Part 2, Part 3, Part 4, Part 5, the gritty reboot that doesn't acknowledge the previous editions, Part 6 and Part 7. And now ... Pumpkins on Pinterest.
---