Interesting places
10 Places to Move Abroad and Extend Your Life - StumbleUpon
- StumbleUpon
The stunning Plitvice Lakes National Park lies in the Lika region of Croatia. The park is surrounded by the mountains Plješevica, Mala Kapela, and Medveđak, which are part of the Dinaric Alps. The 16 blue-green Plitvice Lakes, which are separated by natural dams of travertine, are situated on the Plitvice plateau.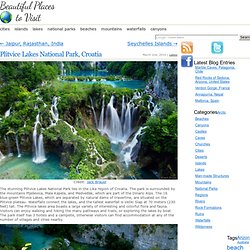 Plitvice Lakes National Park, Croatia | Beautiful Places to Visit - StumbleUpon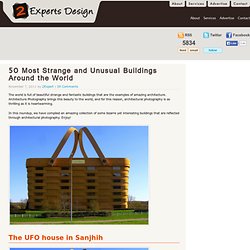 The world is full of beautiful strange and fantastic buildings that are the examples of amazing architecture. Architecture Photography brings this beauty to the world, and for this reason, architectural photography is as thrilling as it is heartwarming. In this roundup, we have compiled an amazing collection of some bizarre yet interesting buildings that are reflected through architectural photography. Enjoy! The UFO house in Sanjhih
50 Most Strange and Unusual Buildings arround the World | Web Design Blog, Web Designer Resources - StumbleUpon
Jet Off To Australia's Pretty Beach House & - StumbleUpon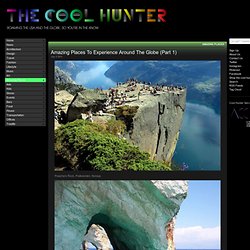 Amazing Places To Experience Around The Globe (Part 1) - StumbleUpon
Preachers Rock, Preikestolen, Norway Blue Caves - Zakynthos Island, Greece Skaftafeli - Iceland Plitvice Lakes – Croatia Crystalline Turquoise Lake, Jiuzhaigou National Park, China
- StumbleUpon
Coordinates: Llanfairpwllgwyngyllgogerychwyrndrobwllllantysiliogogogoch (pronounced [ˌɬanvairˌpuɬɡwɨ̞nˌɡɨ̞ɬɡoˌɡɛrəˌχwərnˌdrobuɬˌɬantɨ̞ˌsiljoˌɡoɡoˈɡoːχ] ( At the 2001 census the population of the community was 3,040,[1] 76% of whom speak Welsh fluently; the highest percentage of speakers is in the 10–14 age group, where 97.1% speak Welsh.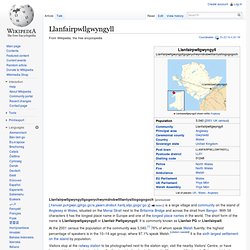 Llanfairpwllgwyngyll - Wikipedia, the free encyclopedia - StumbleUpon
10 Weird and Mysterious Places on Earth - StumbleUpon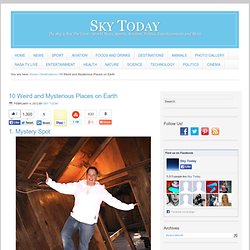 digg 1. Mystery Spot Mystery Sport is a tourist attraction near Santa Cruz, California, famous because of its disrespect to the laws of physics and gravity. The odd cabin, although seems like lying on flat ground, makes those who enter inside swinging all the time.