Interesting places
10 Places to Move Abroad and Extend Your Life - StumbleUpon. Throughout history, people have been intrigued by legends of societies where residents thrived well past 100 years old.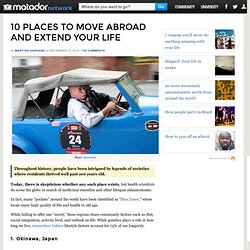 Today, there is skepticism whether any such place exists, but health scientists do scour the globe in search of medicinal remedies and other lifespan enhancements. In fact, many "pockets" around the world have been identified as "Blue Zones," where locals enjoy high quality of life and health in old age. While failing to offer one "secret," these regions share community factors such as diet, social integration, activity level, and outlook on life. While genetics plays a role in how long we live, researchers believe lifestyle factors account for 75% of our longevity. 1. - StumbleUpon. Plitvice Lakes National Park, Croatia | Beautiful Places to Visit - StumbleUpon.
The stunning Plitvice Lakes National Park lies in the Lika region of Croatia.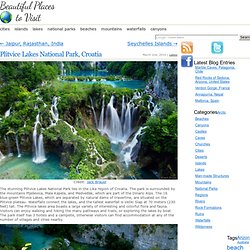 The park is surrounded by the mountains Plješevica, Mala Kapela, and Medveđak, which are part of the Dinaric Alps. The 16 blue-green Plitvice Lakes, which are separated by natural dams of travertine, are situated on the Plitvice plateau.
Trip to Europe
50 Most Strange and Unusual Buildings arround the World | Web Design Blog, Web Designer Resources - StumbleUpon. The world is full of beautiful strange and fantastic buildings that are the examples of amazing architecture.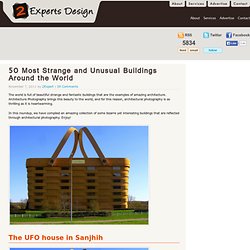 Architecture Photography brings this beauty to the world, and for this reason, architectural photography is as thrilling as it is heartwarming. In this roundup, we have compiled an amazing collection of some bizarre yet interesting buildings that are reflected through architectural photography. Enjoy! The UFO house in Sanjhih. Jet Off To Australia's Pretty Beach House & - StumbleUpon. Amazing Places To Experience Around The Globe (Part 1) - StumbleUpon. Preachers Rock, Preikestolen, Norway Blue Caves - Zakynthos Island, Greece Skaftafeli - Iceland Plitvice Lakes – Croatia Crystalline Turquoise Lake, Jiuzhaigou National Park, China.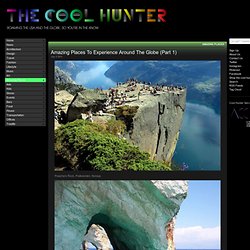 - StumbleUpon. Is it a dream or is it for real?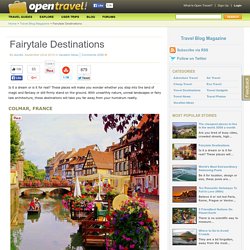 These places will make you wonder whether you step into the land of magic and fantasy or still firmly stand on the ground. With unearthly nature, unreal landscapes or fairy tale architecture, these destinations will take you far away from your humdrum reality. Picturesque Colmar in France, considered the most beautiful city in Europe, looks like it came straight out of a fairy tale. Llanfairpwllgwyngyll - Wikipedia, the free encyclopedia - StumbleUpon. Coordinates: Llanfairpwllgwyngyllgogerychwyrndrobwllllantysiliogogogoch (pronounced [ˌɬanvairˌpuɬɡwɨ̞nˌɡɨ̞ɬɡoˌɡɛrəˌχwərnˌdrobuɬˌɬantɨ̞ˌsiljoˌɡoɡoˈɡoːχ] ( At the 2001 census the population of the community was 3,040,[1] 76% of whom speak Welsh fluently; the highest percentage of speakers is in the 10–14 age group, where 97.1% speak Welsh.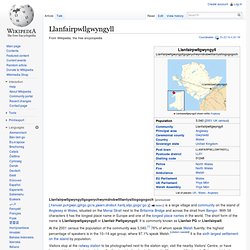 10 Weird and Mysterious Places on Earth - StumbleUpon. Digg 1.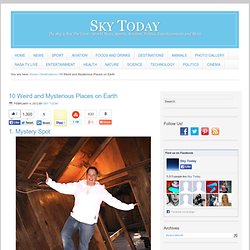 Mystery Spot Mystery Sport is a tourist attraction near Santa Cruz, California, famous because of its disrespect to the laws of physics and gravity. The odd cabin, although seems like lying on flat ground, makes those who enter inside swinging all the time.
---