Ilustração | Illustration | blogs designers
Hi...my names is silvio...please insert your best sites about illustration..our pearl have a best quality of information...
thank you very much..bro ("better quality than quantity" silvio braz)
Www.ciadefoto.com.br. Caricaturas do caricaturista Nelson Santos. New Yorker Cartoon and Cover Prints, Gifts and More at The Cartoon Bank. Elias ilustração & design - UOL Blog. Blog do Gustavo Duarte - UOL Blog. William Medeiros. Baptistão - Caricaturas - UOL Blog. HOISEL - UOL Blog. Peter Jaworowski's Portfolio. Graphic design | Volta e meia recebemos e-mails de meninas perguntando como fazemos as montagens aqui do blog, se é algum software ou site.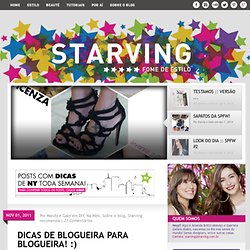 Pensando nisso, resolvemos fazer um post com algumas dicas que podem ser úteis. Afinal, grande parte das leitoras de blogs tem blogs, certo? Galeria de Leonardo Matos. Hands | Connections | The Metropolitan Museum of Art. "Hands" by Alice Schwarz1280852 The Hand of God | modeled ca. 1896, this marble executed ca. 1907 | Auguste Rodin (French) | Marble | Gift of Edward D.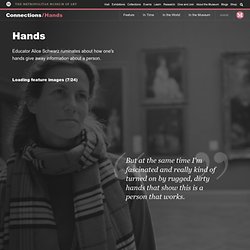 Adams, 1908 (08.210)8951024 Ernesta (Child with Nurse) | 1894 | Cecilia Beaux (American) | Oil on canvas | Maria DeWitt Jesup Fund, 1965 (65.49)7691024 Lady Elizabeth Hamilton (1753–1797), Countess of Derby | 1776–78 | George Romney (British) | Oil on canvas | The Jules Bache Collection, 1949 (49.7.57)8171024 Lady Elizabeth Hamilton (1753–1797), Countess of Derby | 1776–78 | George Romney (British) | Oil on canvas | The Jules Bache Collection, 1949 (49.7.57)1044973 A Royal Hand | New Kingdom, Dynasty 18, reign of Akhenaten, ca. 1349–1336 b.c. | Egyptian | Limestone, traces of paint | Gift of Norbert Schimmel, 1985 (1985.328.1)12781024 Hand Hacha | 4th–7th century | Mexico, Veracruz | Stone | The Michael C. Rockefeller Memorial Collection, Bequest of Nelson A. Carla Pernambuco. GRAPHIC DESIGN | Art Scoop. Agenda Cultural Art Hits Art in Travel ART&BOOKS Museus Save the Date Sem categoria Talento Vitrine Tag Archives: GRAPHIC DESIGN 24 de outubro de 2013 / Talento.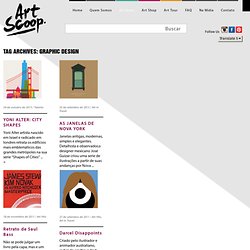 Graphic Design « LOGOBR LOGOBR. Design Edge Canada, News, jobs and events for Canada's graphic design industry. Articles from current and past issues of The New Yorker. The Official Tim Burton Website. KRÜGER NEWS & EVENTS. Brian Ashmore Illustration. C a i o c a c a u . c o m. Vtishimura on deviantART. BrianBolland.com. Bolland began drawing comics at the age of ten.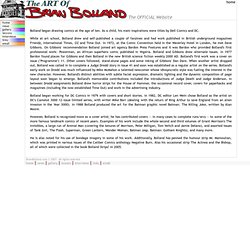 As a child, his main inspirations were titles by Dell Comics and DC. While at art school, Bolland drew and self-published a couple of fanzines and had work published in British underground magazines Friendz, International Times, OZ and Time Out. D Λ V I D  Y Λ R D I N. The Official Alan Davis Website. Just Say AH! :: The Official Adam Hughes Website. Glass House Graphics. AdamWarren on deviantART. Comic Art Gallery Home - Original Comic Art. Edmund Dulac Art Prints. Storyboards Inc. Studio61 Design & Publicidade. Dream Big by Peter Fecteau. Recentes - ARTEMIO FILHO. Pristina.org | Everything Design por Felipe Tofani. Graphic Design: Now In Production. Brian Ashmore Illustration. : MARLONTENORIO. Site benicio ilustracao. Joshua Middleton Online.
AlexGarner on deviantART. Mikewieringo.com. Renato Alarcão. Ricardo Antunes. Samuel Casal. Home. Untitled Document. 中綴じ冊子/カタログ印刷 - products|印刷のネット通販ならWAVE−チラシ印刷・フライヤー印刷・名刺印刷・ポスター印刷− デザイングラフィックライト. JAGDA Topics. JAGDA, in collaboration with the Hiroshima International Cultural Foundation, launched a volunteer project "Hiroshima Appeals" poster campaign in 1983, focusing on the theme "Hiroshima's Spirit" with the goal of promoting peace at home and abroad.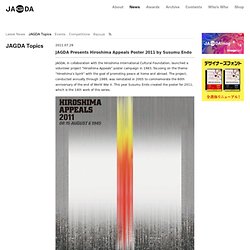 The project, conducted annually through 1989, was reinstated in 2005 to commemorate the 60th anniversary of the end of World War II. This year Susumu Endo created the poster for 2011, which is the 14th work of this series. Title:"A Flash of Catastrophe" Designer: Susumu Endo Organizer: Hiroshima International Cultural Foundation, Japan Graphic Designers Association Inc. (JAGDA) Collaboration: Toppan Printing Co. 株式会社エイチデザイン | グラフィック&Webデザイン制作会社. Alessandro Lima - Blog. Olá Pessoal!
Depois de muito tempo sem atualizar meu site, agora finalmente estou de "casa arrumada" e pronta para lhes receber. Todo o leiaute foi modificado, bem como a navegação. O site agora atende a função exclusiva de atrair a dois públicos distintos: amantes de arte e design em filmes e jogos e os leitores de meus livros. Segue seu link: www.alessandrolima.com. Tipo Q? OhPERA BLOG. Andrew Wyeth. Arthur de Pins Online. Design.Blog.br - Blog de design gráfico, web design e universo freelancer. Sebastiany Branding. FalaCultura. Main : Cosas mínimas. Agni.art. Thales Molina | Wordpress. DeviantART: where ART meets application! ShiShiDesign. Illustration Served :: Gallery. Smelly Cat. Coletivo NEGOBOM - godofredo. デザイン|グラフィックデザイン、パッケージデザイン、インテリアデザイン、WEBデザインのことなら株式会社ヘルメス. Tim Sale | Official Site. Behance Network :: Gallery. N.Design Studio | Design Blog & Portfolio. Carlos Ranna – Illustrations, paintings and sketches.
MAM :: Museu de Arte Moderna de São Paulo. Lorenholyoke.com. The Museum of Modern Art. Gallerist | blog & shop. Foam International Photography Magazine. Foam Magazine is an international photography magazine, published quarterly around a specific theme.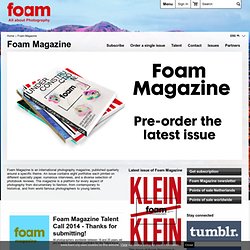 An issue contains eight portfolios each printed on different specialty paper, numerous interviews, and a diverse selection of photobook reviews. The magazine is a platform for every aspect of photography from documentary to fashion, from contemporary to historical, and from world famous photographers to young talents. Home - Elephant Magazine. Conexão Cultural | Espaço de interação entre diversos centros culturais no mundo.
Amilcar Pinna. Alexander Santos Ilustrador - Ilustração, desenho, cartum, HQs. Um pouco de tudo. Eddy Barrows. Greg Tocchini. Paffaro. Dalcio. George Ilustrador. How would you like your graphic design? LEIBHOLZ BLOG- lucas leibholz. Le Petit Chouchou. Carlos. Artemio Blog-Bang. Making of Minêu. QUINHO. Blog do Mario Alberto. Marcelo Rampazzo. CARICATURAS!!! Olegário Gouveia. DESIGN FETISH. Davi Calil.
---