Academic
Cognician - Think better, further, faster!
GetSmarter | High-touch online education company
Just a Thought
Research Overview Geniverse research is being led by our research partner, BSCS, with assistance from our evaluator partner, TERC. Our research study is examining how the Geniverse materials affect students' genetics content knowledge and abilities to engage in scientific argumentation.
Geniverse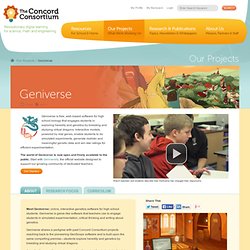 "Take a look. No matter who you are, you are bound to find something that will drive you crazy." —The New York Times, January 14, 2014 "A forum for the world's most brilliant minds."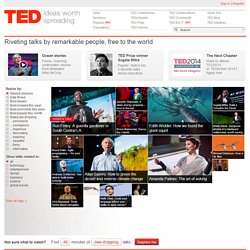 Melinda Gates and Bill Gates Why giving away our wealth has been the most satisfying thing we've done In 1993, Bill and Melinda Gates—then engaged—took a walk on a beach in Zanzibar, and made a bold decision on how they would make sure that their wealth from Microsoft went back into society. In a conversation with Chris Anderson, the couple talks about their work at the Bill & Melinda Gates Foundation, as well as about their marriage, their children, their failures and the satisfaction of giving most of their wealth away.