Academic
Cognician - Think better, further, faster!
GetSmarter | High-touch online education company
Just a Thought
Research Overview Geniverse research is being led by our research partner, BSCS, with assistance from our evaluator partner, TERC. Our research study is examining how the Geniverse materials affect students' genetics content knowledge and abilities to engage in scientific argumentation.
Geniverse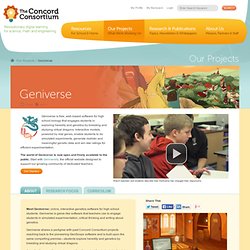 Larry Page, Google and Katinka Matson, Edge, at The Edge Dinner 2014 in Vancouver A new generation of artists, writing genomes as fluently as Blake and Byron wrote verses, might create an abundance of new flowers and fruit and trees and birds to enrich the ecology of our planet. Most of these artists would be amateurs, but they would be in close touch with science, like the poets of the earlier Age of Wonder. The new Age of Wonder might bring together wealthy entrepreneurs ... and a worldwide community of gardeners and farmers and breeders, working together to make the planet beautiful as well as fertile, hospitable to hummingbirds as well as to humans.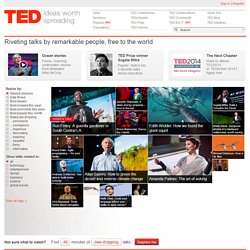 Gabby Giffords and Mark Kelly Be passionate. Be courageous. Be your best.